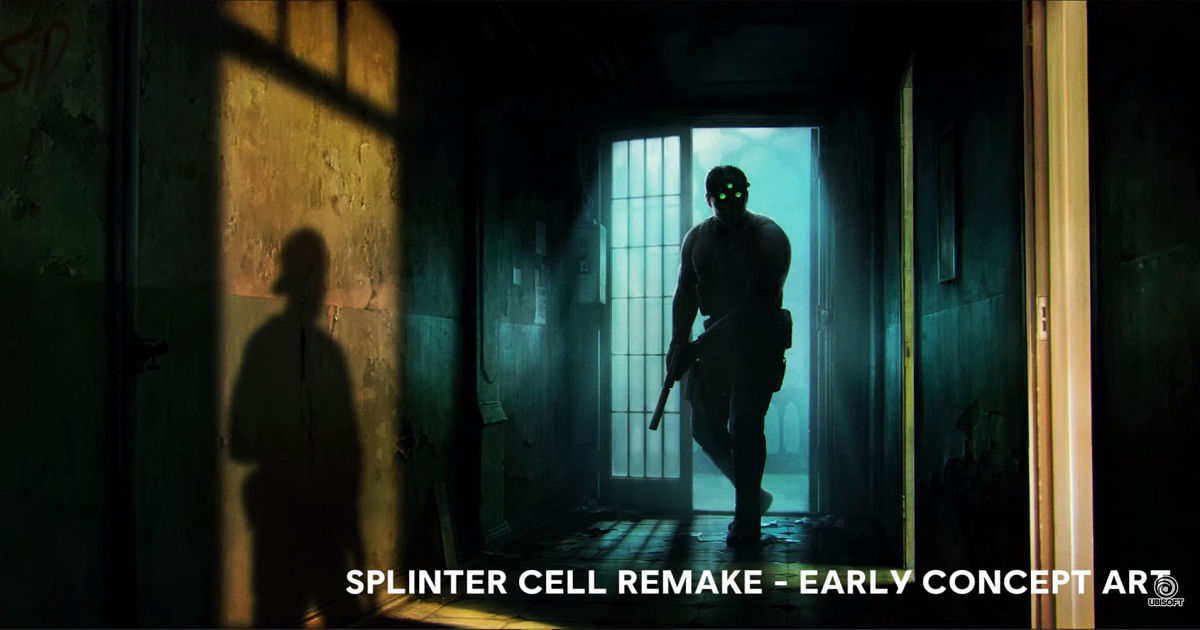 One of the most exciting projects currently in the works at Ubisoft is the remake of the original Splinter Cell game, which recently celebrated its 20th Anniversary. During the Anniversary Celebration, Ubisoft also released new concept art from the remake, which showcases the expanse of the scope of the game and the ideas that the team is currently working on.
Ubisoft has assured fans that the remake will do justice to the core ideas and themes of the original through an updated political lens as well as technological improvements across the board. From reworked lighting to entirely different layouts of locations, the Splinter Cell Remake could be the definitive way to get into the Splinter Cell franchise.
Adding to the list of new things is also a rewritten story, which one can only hope better reflects the current geopolitical climate. The game is still in the early stages of production, so the game is likely years away at this point, but given the scope of the project, Ubisoft will want to spend more time on this one and deliver a polished product come launch time.
Also Read: Splinter Cell, One of Ubisoft's Best Games Is Now Free to Play Till November 30: How to Acquire
Ubisoft's Splinter Cell Remake Will Include a Rewritten Story
Ubisoft has cautiously avoided strong political commentary in their games, despite real-world and historical politics weaved into the fabric of games such as Far Cry, Assassin's Creed, and Splinter Cell. The studio has received a ton of flak from its audiences for tiptoeing around sensitive topics. Splinter Cell is inherently highly politically-charged and the franchise has previously explored grey moralities and complex ROEs, but the audience of today demands a much more nuanced touch when it comes to media such as games and movies.
The series has been renowned for its innovation and polished mechanics, best illustrated by the third game in the series, Chaos Theory. Although the games are fairly linear, Ubisoft has managed to incorporate player agency through choices and decisions the players can make in the game.
The game is being developed on the Snowdrop engine, which was also used for The Division. Although the later games weren't as critically-acclaimed as the series' initial outings, the last game in the series, Splinter Cell Blacklist featured a plethora of mechanics and systems that players have come to love over the years. One can only hope that Ubisoft retains some of Blacklist's best mechanics and improve upon the original's core gameplay loop.
So far, there hasn't been talk of a multiplayer mode, but fans cannot hope but wish for the return of the "Mercs v Spies" mode. The original Splinter Cell is currently available for download, free of charge, from the official Ubisoft Store until November 30.