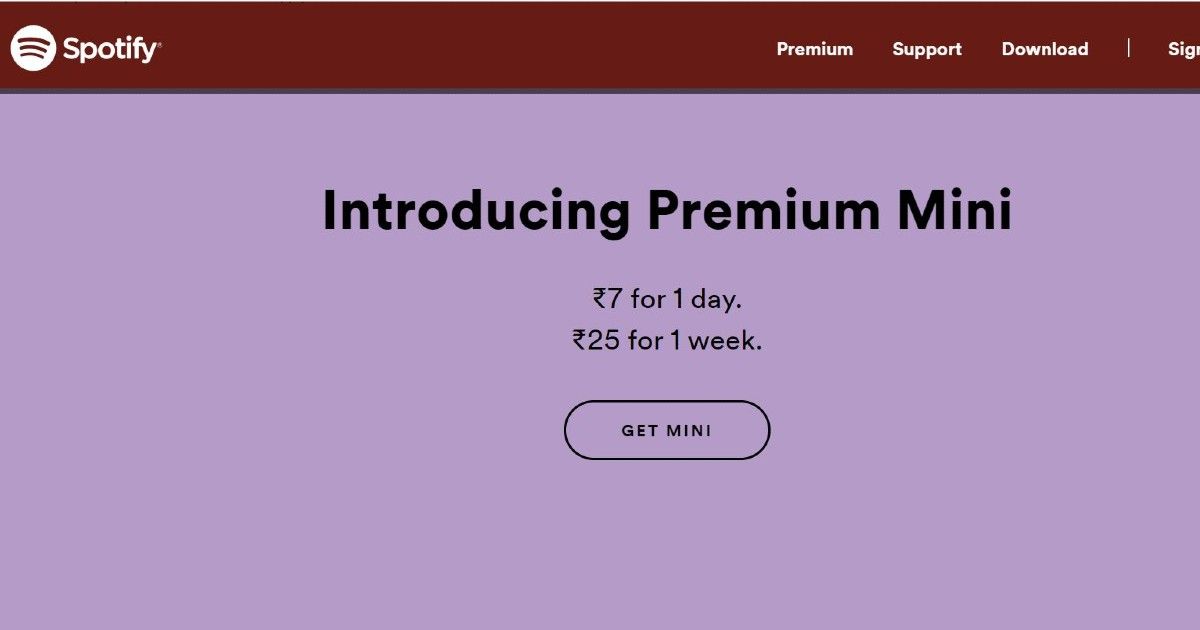 Spotify Premium Mini launched in India as the new subscription from the streaming giant. The new subscription is currently available in India and offers daily and weekly-based subscription to its customers. The company has different plans ranging from individual, duo and Family. With the new subscription plan, the company is now offering its plan starting from Rs 7, which goes up to Rs 999. Let's take a closer look at the new Spotify Premium Mini subscription from the music-streaming company.
Spotify Premium Mini Subscription launched in India
Spotify has introduced a new subscription model known as Premium Mini for its customers. The pack is available with daily and weekly payment options. The subscription is available for Rs 7 per day and Rs 25 per week. This means users can shed Rs 7 per day to enjoy the premium subscription or Rs 25 per week. The company further mentions that users don't need credit cards to make payments.
How to use Spotify Premium Mini and what are the advantages?
To start with, one can easily subscribe to the Spotify Premium Mini subscription by just going to the subscription option on its website or application. There one will find Premium Mini option. Users can click on it to subscribe to the plan for a daily or weekly basis. The company has revealed that users can make payment using UPI and Paytm. With this, Spotify is trying to make its music streaming platform quite popular in the country. The company says that users can add more Premium to their account anytime. Furthermore, users can load their account with up to 3 months of Premium if they buy Mini.
Coming to the benefits, the subscription offers no ads between songs. However, unlike other premium subscription available on the platform, one can only download 30 songs that too on one device. Furthermore, the company has restricted the audio quality to 160Kbps, which is also available with the free model. For your reference, other packs offer 320 kbps of audio quality.