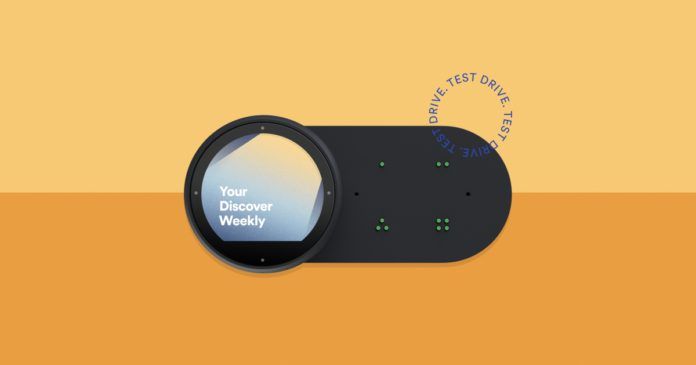 Spotify announced earlier this month that it plans to learn how people listen in the car through its first hardware, dubbed Car Thing. The "Car Thing" is basically a voice-controlled music and podcast device. It has just been certified by the Bluetooth Special Interest Group (SIG), which suggests the company may begin its testing in the US very soon. At the time of the announcement, Spotify only mentioned that the test would begin in the coming weeks.
Spotify's "Car Thing" is Aimed at Testing User's Listening Habits and Preferences
The Bluetooth Launch Studio listing reveals the "standalone voice-controlled music player from Spotify" carries the model number CT001. Apart from the model number, the listing also confirms the name of the device. Additionally, the Bluetooth certification confirms support for the Bluetooth 5.0 specification. While the name of the device was already confirmed by Spotify, support for Bluetooth 5.0 was not revealed. The rest of its key features, however, still remain unconfirmed. More details will only be confirmed once Spotify begins the test. As announced by the company, the test will only be done in the US with a small group of invited Spotify Premium members.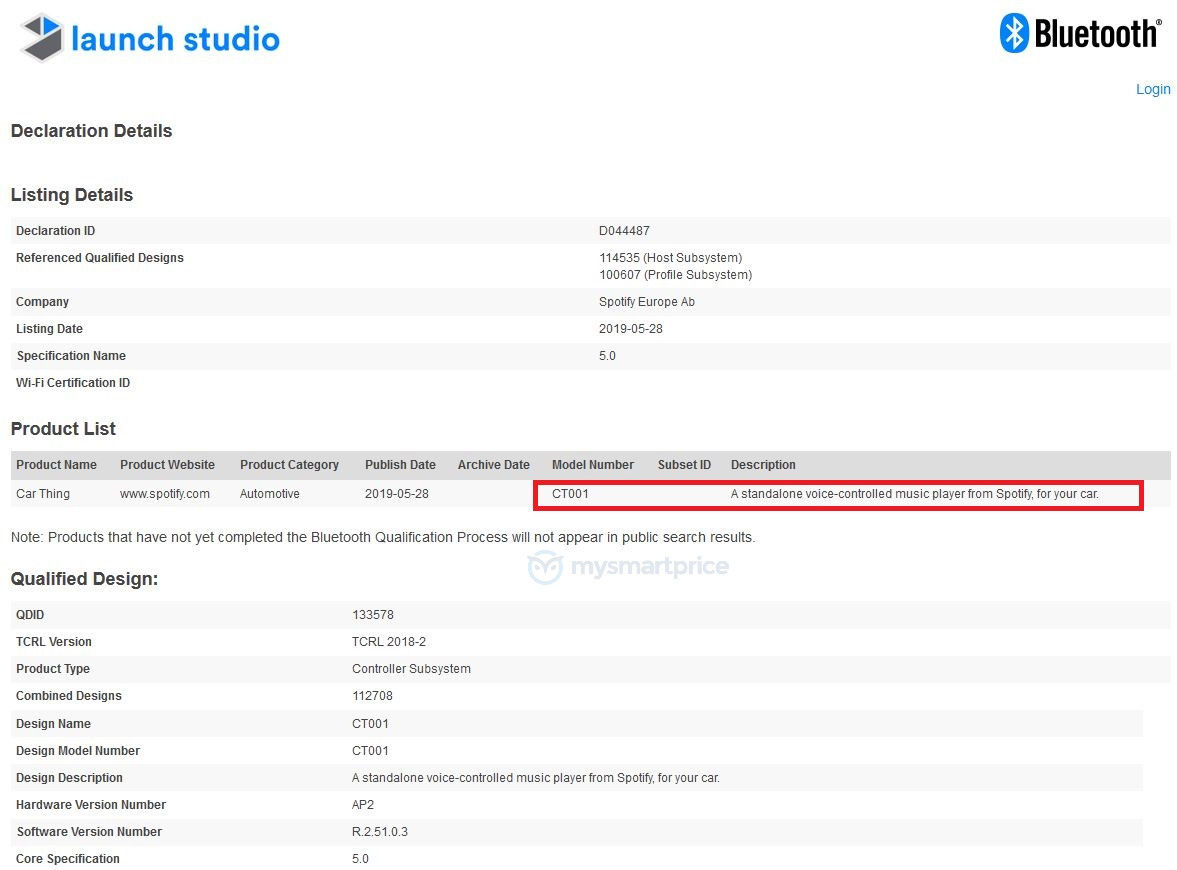 A report published by the Financial Times in January this year had claimed the in-car music player from Spotify would be sold for $100 later this year. However, Spotify has made it clear that it does not intend to sell the Car Thing to customers. It only plans to use the learnings from the test to dictate how it develops experience everywhere Spotify users listen and help it become the world's leading audio platform. Creating hardware is not something that it is thinking about, at least for now. Spotify has trademarked Voice Thing and Home Thing names as well, suggesting it might introduce hardware for similar voice-specific tests in people's homes in the future.