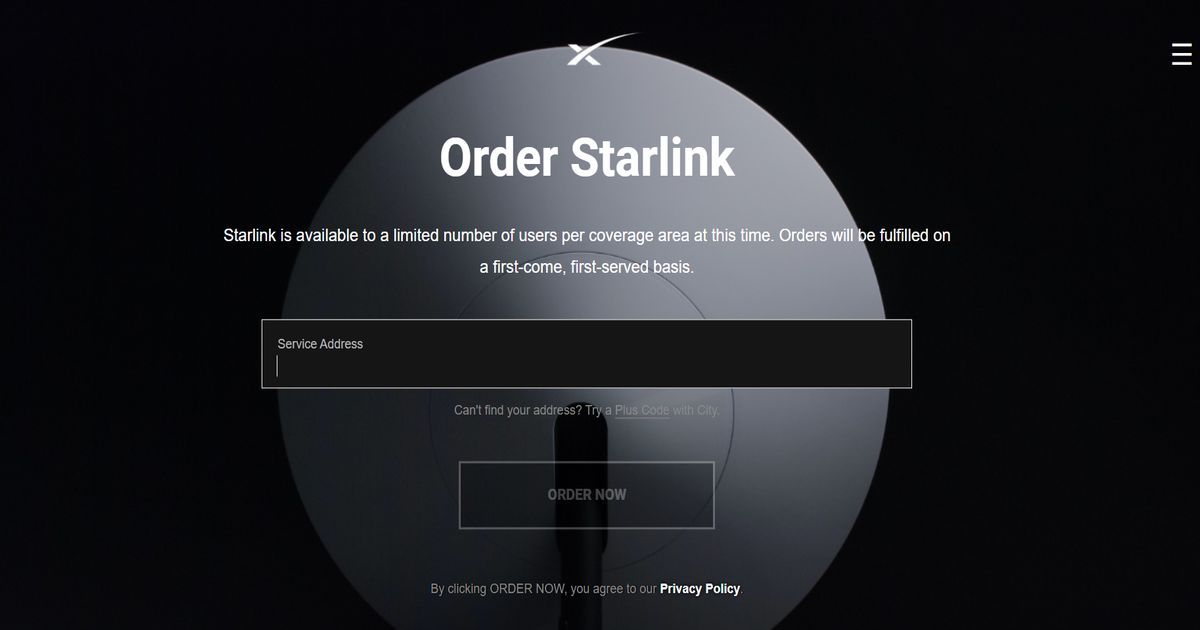 Elon Musk-backed SpaceX's satellite-based internet service, Starlink, has been confirmed to launch in India. Following reports of this, Starlink broadband pre-orders now appear to be live on the official Starlink website, which lists a number of areas across India under eligible service areas for when the service is launched commercially in 2022. Currently, the Starlink broadband pre-orders can be availed by any user in India for a starting fee of $99 (approx. Rs 7,300), which users can refund fully if they track back on their decision later. Services for the satellite-beamed internet service is slated to begin in 2022, which is when we should gain more clarity on exactly how much would it cost users on a regular basis.
Starlink broadband pre-orders: Everything we know
The Starlink broadband pre-orders have been opened up for a "limited number" of users, although SpaceX has not confirmed exactly how many users are part of this phase of trials. The Musk-backed service had initially opened up commercial trials for a very select few in USA, and of late, appears to be expanding the scope of his internet trials. Paid amounts, as stated above, will be refundable if users decide against subscribing to it at a later stage, or if Starlink fails to meet its set target.
To subscribe, users are required to enter an approximate area of service that falls near their area of residence. If this comes under an eligible circle, users will be prompted with a preset address area, and in the pre-payment of the Starlink broadband pre-orders, users will be required to enter their particulars including billing details, and wait for SpaceX executives to show up at your place – maybe about a year later.
Currently in the beta testing phase, Starlink has reportedly offered 50-150 Mbps internet bandwidth in areas of service, with 20-40ms latency in most locations. While this would appear measly in comparison to existing fiber broadband services, Musk has claimed that extended Starlink satellite deployment should double the available speed to at least 300Mbps. Users opting for the Starlink broadband pre-orders in India should be privy to the faster version of the service when it becomes available next year.
Even then, SpaceX will have to contend with two major players – Bharti Airtel's Xstream broadband and Reliance Jio's JioFiber broadband, which already offers price effective internet connectivity in many areas. Starlink, of course, aims to serve areas that are difficult to reach for physical internet cables, so its utility lies beyond just serving metro circles. However, to do so, SpaceX will have to ensure specialised, highly rebated pricing in order to appeal to users. In USA, trial services of Starlink was priced at $99 per month, and an additional $499 (approx. Rs 37,000) for the Starlink kit that includes a Wi-Fi router, a user terminal, cables and mounting tripod. Starlink even has an app listed by SpaceX on the Google Play and Apple iOS app stores.