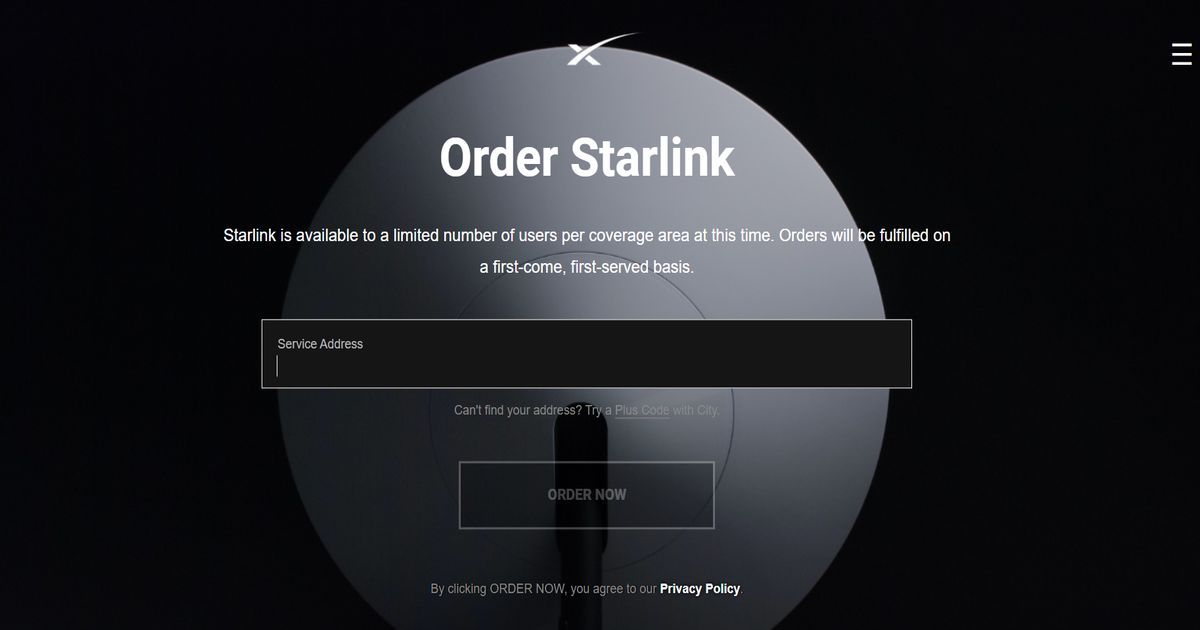 Starlink, the satellite beamed low latency internet service produced by Elon Musk's SpaceX, has selected India as one of its limited markets of trial. However, it now faces scrutiny from the Department of Telecommunications (DoT), after a complaint from the Broadband India Forum (BIF) alleged that Starlink does not have the necessary permissions to operate its trials in India. Incidentally, pre-registrations of the service has gone live today, even as speculations around trials of the service continue.
Starting with the pre-registrations, Starlink is offering users the ability to sign up for trial internet services when it has enough of its satellite infrastructure up and online. SpaceX states that it expects its services to go live some time in 2022, for which pre-orders have begun now. The latter asks for a refundable deposit of $99 (approx. Rs 7,500), and states that users will get contacted to setup the service some time next year, based on a first come, first serve basis. The pre-registration can be cancelled at any point in time, and prior to signing up, users can head to the Starlink website and enter their address to see if their area is eligible as a serviceable circle, for when the programme is launched.
However, going by the present situation, it is unclear if Starlink will receive clearance in time to operate its internet services in the country. The DoT will be inspecting SpaceX's Starlink to check if it is compliant with the requisite laws of the Indian telecom sector, which will mean that the service will have to comply with the Indian Telegraph Act, 1885, the Indian Wireless Telegraphy Act, 1933, the Information Technology Act, 2000 and the Satellite Communications Policy of India, 2000. Additionally, SpaceX will also be required to furbish proof of whether the company will be able to furbish proof that it would fulfil consumer interest and national security requirements as well.
Going forward, it will be interesting to see if SpaceX ends up facing further roadblocks in the process to set up Starlink in India. The service will face competition from Bharti Airtel's OneWeb and Amazon's Kuiper, as rivalry in low earth orbits intensify to deploy more satellites and beam internet down to earth.