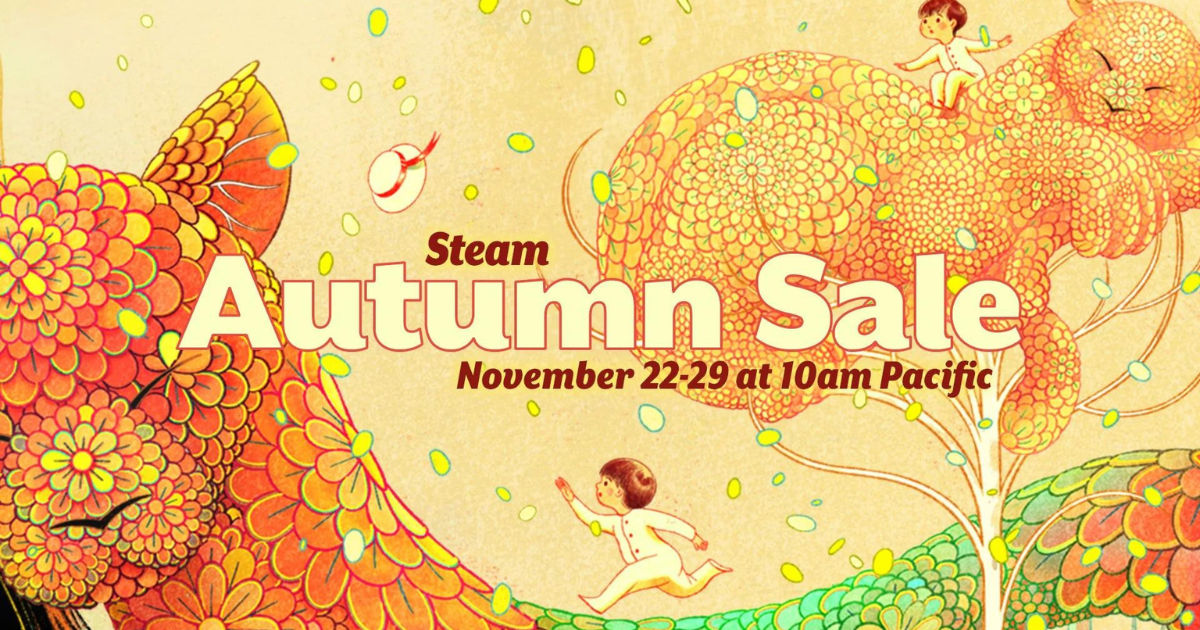 The Steam Autumn Sale is finally here, bringing a whole bunch of great discounts on some of the best games available on PC. From new releases like Stray to all-time classics such as Arma III, there is plenty for PC players to like in this Autumn Sale. The sale will be live between November 22 and November 29.
To purchase games from Steam, players will need a Steam account. In order to play the games from the Library, players will need to download the Steam launcher. The sale also includes a couple of featured franchises, meaning, games from these franchises will be available at discounted prices. Featured franchises in the sale include Halo, Borderlands, and the Elder Scrolls.
PlayStation Studios' games such as God of War, Days Gone, and Horizon Zero Dawn are available at massively discounted prices at the moment. Once purchased, the games will remain in the Steam library for the players to download.
Also Read: Valve Steam Deck Could Soon be Available in India, Although Not Officially: Expected Pricing Revealed
Best Deals in the Steam Autumn Sale
Stray – Rs 599
FIFA 23 – Rs 2,099
Rainbow Six Siege – Rs 399
Arma III – Rs 499
Phasmophobia – Rs 351
Stellaris – Rs 274
Lost Judgement – Rs 2,449
Days Gone – Rs 1,319
Dreamlight Valley – Rs 559
Destroy All Humans – Rs 1,011
Teenage Mutant Ninja Turtles: Shredder's Revenge – Rs 455
Nioh 2 – Rs 1,499
Halo: The Master Chief Collection – Rs 359
Metro Exodus – Rs 247
Red Dead Redemption II – Rs 1,055
Cyberpunk 2077 – Rs 1,499
Battlefield V – Rs 259
Persona 5 Royal – Rs 2,443
God of War  – 2,474
It Takes Two – Rs 879
Dead by Daylight – Rs 299
Madden 23 – Rs 1,499
Mass Effect Legendary Edition – Rs 989
The Witcher III: Wild Hunt – Rs 160
Titan Fall 2 – Rs 239
Elder Scrolls V: Skyrim – Rs 449
Marvel's Spider-Man: Remastered – Rs 2,999
Grand Theft Auto V – Rs 953
Battlefield 2042 – Rs 989
Civilization VI – Rs 249
Naraka: Bladepoint – Rs 599
Sekiro: Shadows Die Twice – Rs 1,999
Sea of Thieves – Rs 449
The Forest – Rs 121
NBA 2K23 – Rs 1,484
Kena: Bridge of Spirits – Rs 749
Major highlights of the sale include PlayStation Studios' titles such as God of War, Marvel's Spider-Man: Remastered, and Horizon Zero Dawn. If you've been looking to try these games but haven't had a console yet, this is probably the best time for you to pick up one of these once-exclusives at a much cheaper price.
God of War from 2018 has widely been regarded as one of the best games of the last generation and rightfully so. The game packs an enormous amount of heart along with big, blockbuster set-pieces, relentless action, and tightly-designed combat that never fails to impress. On top of all that, the game is also a technical powerhouse – showcasing visuals and performance that will get the best out of your PC setup.
Modern classics such as Red Dead Redemption II are also good choices this Autumn Sale, but be sure to look at smaller indie titles such as Hollow Knight, Bear & Breakfast, and more.