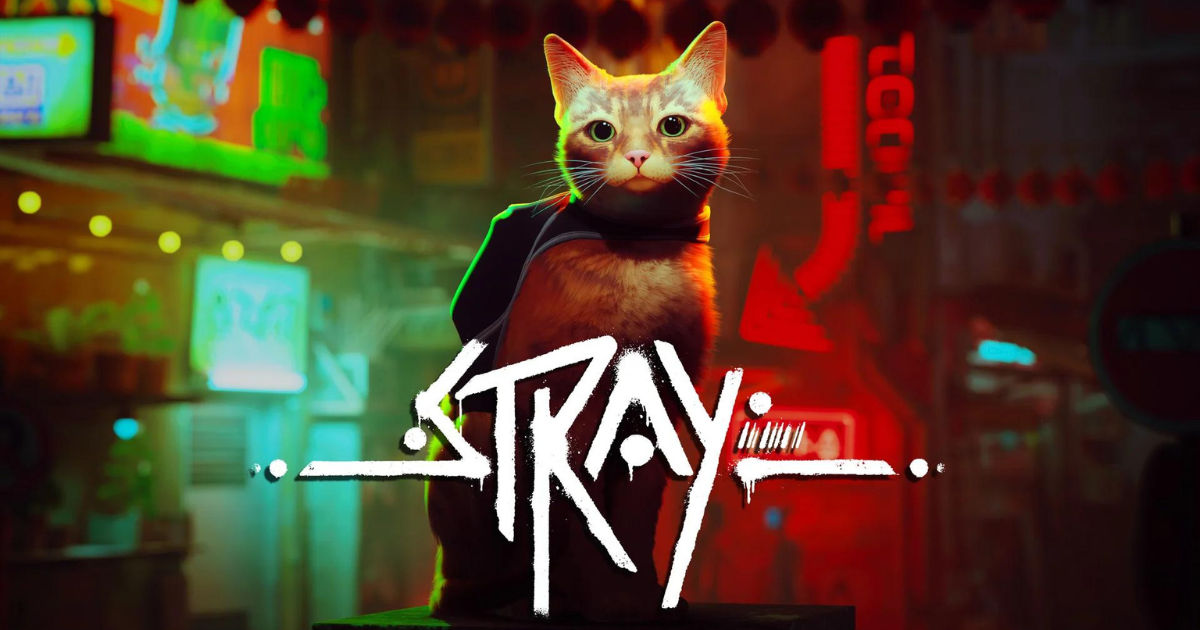 Ever since Stray was first revealed all the way back in 2020, the gaming community has been equal parts intrigued and confused as to what the game really is. Over time, the answer to that question has become slightly more clear as players got a good look at the sort of gameplay and setting they can expect.
Yet, even when I was about 40 minutes into Stray – I wasn't quite sure what to expect just around the corner. The game, despite being relatively linear and hyper-focused, manages to feel enormous and maybe the fact that you're playing as a cat has something to do with it.
One of the game's strengths is that it really knows what it is and doesn't try to cram ideas or gameplay mechanics from other games of a similar scale. So now that we've spent some time doing cat business in Stray – what do we think so far?
Also Read: PlayStation Plus July 2022 Lineup Officially Revealed: Stray, Assassin's Creed, Saints Row Games and More Coming
Stray – Minimal, Laser-Focused, and Enormously Charming
Design and UI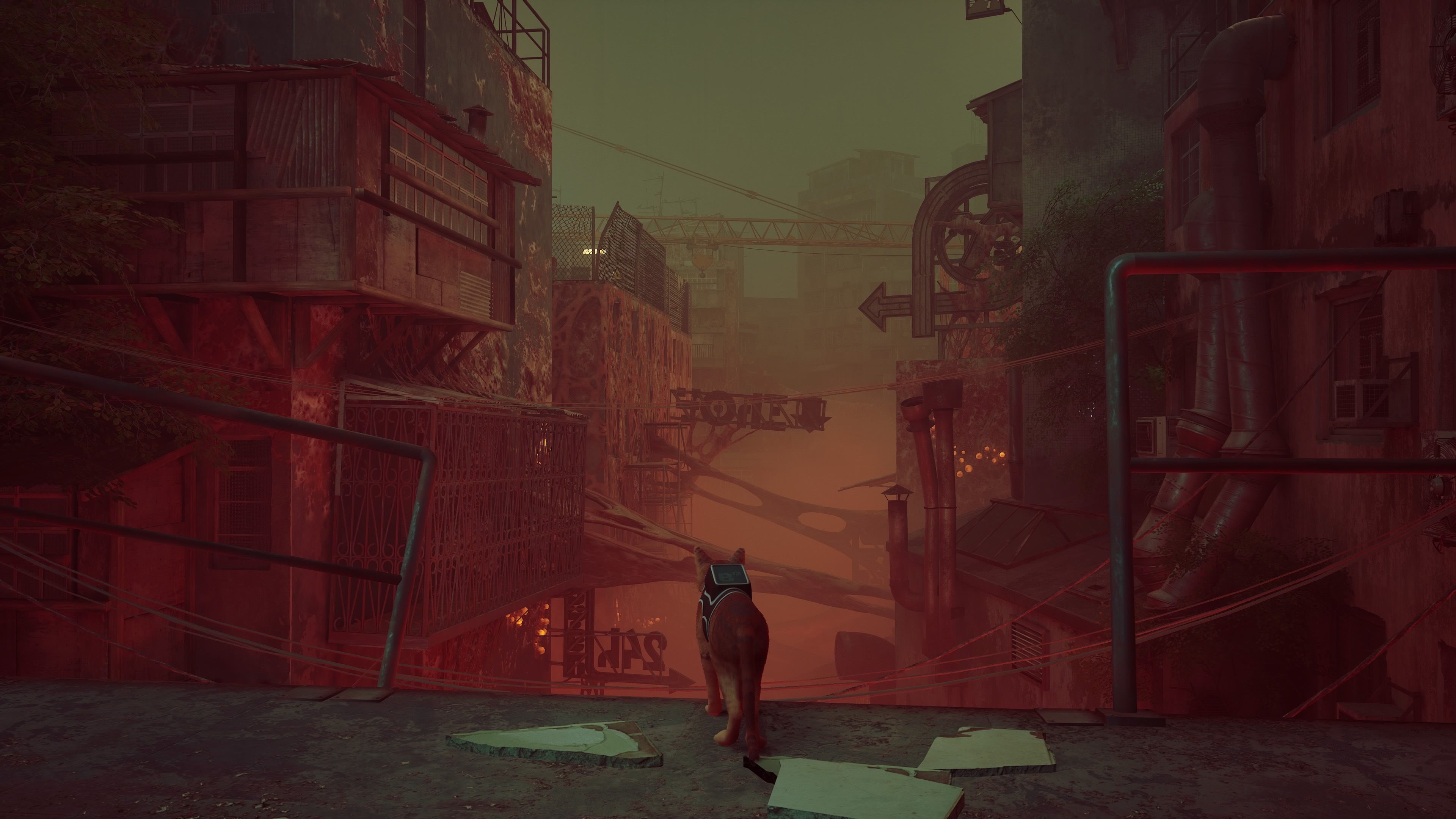 One of the first things that players will notice is how minimal the UI of the game really is. Apart from button prompts for jumps and interactive buttons, the game has absolutely no clutter – giving way for the player to immerse themselves into the wonderfully crafted world.
On the other hand, the lack of an extensive UI might be a little challenging for a lot of players as modern gaming sensibilities have conditioned players to expect quest markers and minimaps. Stray does away with all of that and because the game has clear visual indicators that aren't icons on a map, the player should be able to intuit most mechanics and puzzles.
The game's strongest visual component apart from the gorgeous art style is the wonderful use of lighting. The lighting doesn't only make the game look great, but it also helps players find their way by providing useful information without beating them over the head with it.
Story and Gameplay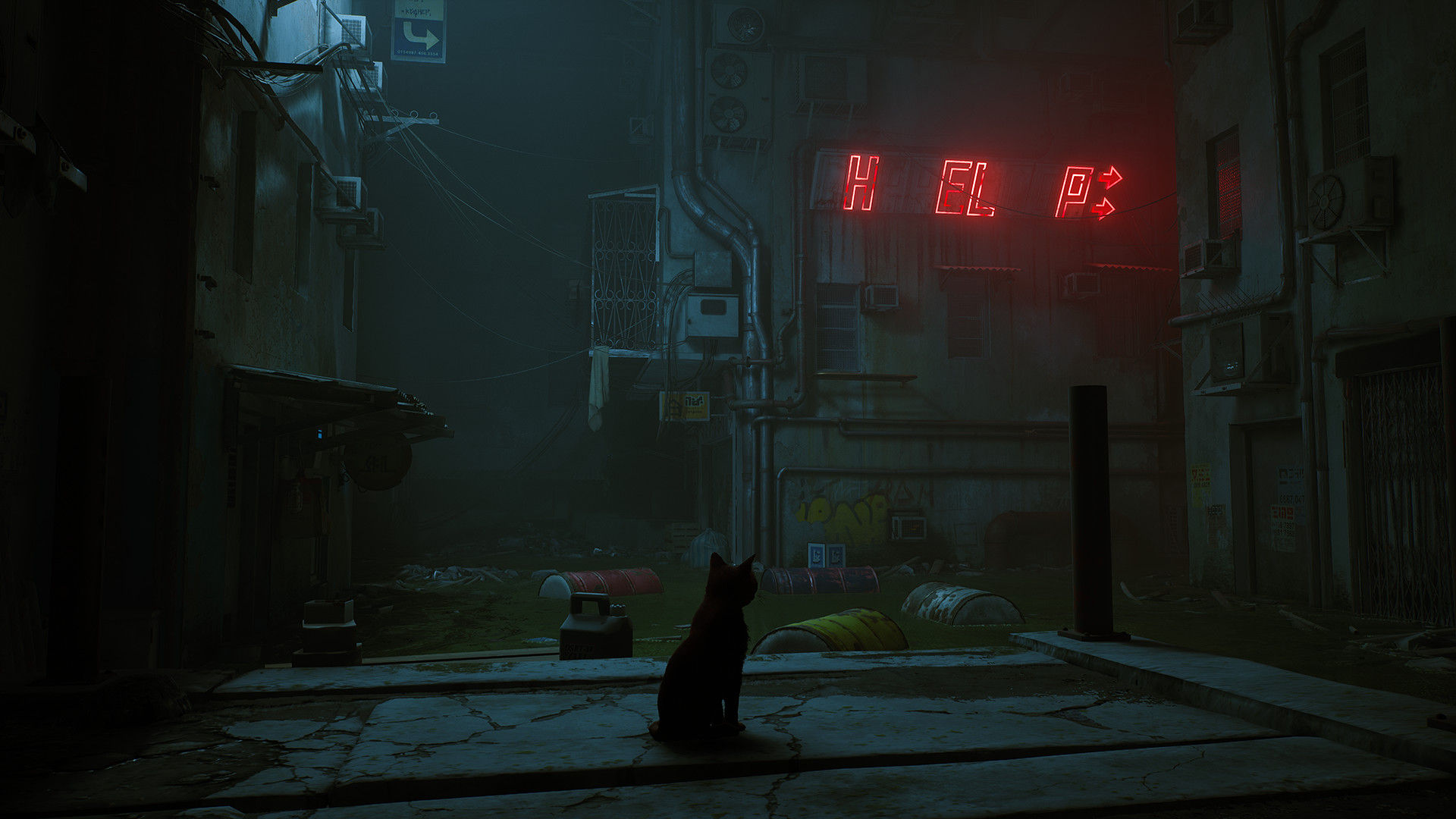 Going into Stray, I would recommend staying away from all trailers and gameplay deep dives as the best way to experience it is going in completely blind. Right off the bat, Stray brings out the big storytelling guns and without a single line of intelligible dialogue, the player is cued in to the major plot points and story beats of the game.
The story feels relatively simple at first and it is quite easy to get attached to our feline protagonist's quest. Eventually, over time, the game begins to expand the scope of its world and reveal to the player the true depths and heights of the main quest.
On the gameplay side of things, Stray keeps it extremely simple and elegant and the game seems to have virtually little to no fat on its bones. The core gameplay revolves around puzzle solving and exploration, but there is the occasional stealth section to keep things interesting.
Players will be spending a majority of their time traversing rooftops or exploring rooms to figure out puzzles, and occasionally scratching doors and dropping objects from really high places – all things cat business.
Developed by BlueTwelve Studio and published by Annapurna Interactive, Stray is one of the most exciting single-player games of 2022 and is available now for purchase on PS4/PS5, and PC.