Highlights
TeaserPlay has shared footage from a Superman demo.
The showcase features the character exploring a vast open-world.
It also features the character flying to and from space.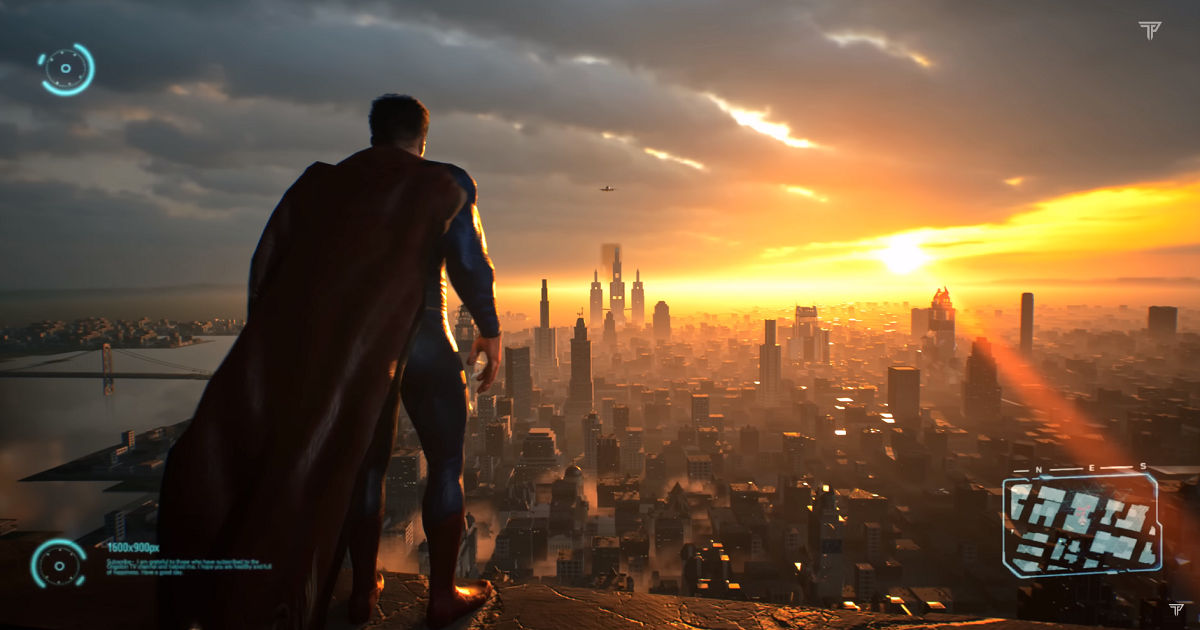 It has been a criminally long time since gamers have had a real, quality Superman game, but fans have taken it upon themselves to get a taste. There are several talented modders that have been tinkering with Unreal Engine 5 to create demonstrations of some really cool ideas, including an open-world Superman game.
TeaserPlay recently shared footage from a Superman demo they have been working on, built on Unreal Engine 5. The showcase is massively impressive as it illustrates the potential of what a real Superman open-world game could be like. The demo explores the idea of players being able to fly into space and seamlessly travel back to Earth and explore its entirety. An open world of that scale will surely be a massive imposition for any studio.
While the demo itself isn't available to the public to be played, the idea itself is quite exciting. It has long been rumored that Rocksteady is working potentially on a Superman game but the studio or WB has yet to make an official announcement.
Also Read: The Game Awards Announcements: Star Wars Jedi: Survivor, Death Stranding 2, More Revealed
Why Hasn't There Been a Good Superman Game Yet?
Given the sheer ridiculous popularity of the character, it is confusing as to why there hasn't been a plethora of popular Superman games yet. Upon more careful consideration, it is quite easy to see why.
The immense challenge of translating Superman's many abilities to gameplay and provide the player a sizeable open-world to use them in can be incredibly hard to overcome. Additionally, given the obvious power dynamic at play, it will be hard for players to come up against any real opposition.
However, studios like Rocksteady have showcased they have the talent as well as the resources to come up with ingenious solutions to complicated problems. The studio has found massive success with the Batman Arkham series and is now working on Suicide Squad Kills the Justice League, which also features Superman as one of the primary antagonists.
Perhaps this is Rocksteady's way of figuring out a decent enough challenge for the character and the potential worlds they could explore with the character. An essential component of the Superman experience will definitely be the flight mechanics and combat, and it will be interesting to see how the character's boss fight (if there is indeed one) will play out in Suicide Squad Kills the Justice League.
The game is scheduled to come out in 2023 and will be available on the PS5, Xbox Series X/S, and PC. The game will also feature the legendary Kevin Conroy's final performance as the Caped Crusader, Batman. This is surely going to be an emotional affair as Conroy has had a lasting legacy and his turn as Batman has helped solidify the character as one of the most iconic ones in comic book and gaming history.