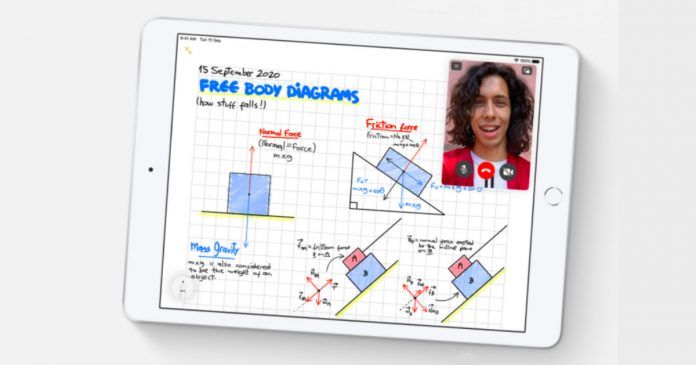 Indians reportedly bought more tablets in 2020 for the first time in five years, after the past four consecutive years saw a steady decline in tablet sales, reveals a report by market research firm, IDC. The uptick in tablet shipments isn't surprising, given the unique market conditions of 2020 owing to Covid-19. With the pandemic pushing most parts of the world to stay at home and work or study remotely, tablets in India saw a proportionate increase in shipments and sales as more individuals bought devices to fulfil their requirements – particularly in the online education space.
The IDC data states that tablets in 2020 totalled 2.8 million units in shipment through the year, marking a 14.7 percent year on year growth over 2019. Dividing this metric between consumer and commercial categories, the consumer tablets market is said to have grown by a staggering 59.8 percent over 2019, further cementing the reason behind the growth of tablet shipments. However, commercial distribution of tablets took a back seat as a result, which is reflected accordingly in the IDC numbers – which declined by 14.3 percent due to government projects getting postponed.
The demand, IDC states, is firmly centred around the budget category of tablets. Of all the tablets in 2020 that were sold, the category of $100-200 (approx. Rs 7,500-Rs 15,000) contributed to more than half of all the tablets shipped in 2020. However, IDC states that premium tablets in 2020, which were priced above $300 (approx. Rs 22,000), saw a major growth through the year – returning a growth figure of 72.3 percent over 2019. The two main tablets that strongly contributed to shipments include the Apple iPad Air 10.2-inch, and the Samsung Galaxy Tab S6 Lite.
In terms of companies selling tablets in 2020 in India, Lenovo continued to lead the market with 6.6 percent shipment growth, but still saw its market share decline from 42 percent in 2019 to 39 percent in 2020. Samsung saw a massive year with its tablets, with its consumer tablets in particular growing 157 percent over 2019. Samsung retained its second place in this segment, but saw its market share grow from 19 percent to 32 percent. Apple leapfrogged iBall to climb to third spot with a 13 percent shipment rise, and maintained its 13 percent market share.
iBall struggled through 2020 because of supply issues and a decline in government sector demands, hence seeing a 69.9 percent shipment decline to fall from 15 percent market share in 2019, down to a measly 4 percent in 2020. The fifth spot went to Huawei, which IDC says saw shipments triple through 2020 in India, enabling it to grow its market share from 1 percent in 2019, to 3 percent in 2020.
Thanks for reading till the end of this article. For more such informative and exclusive tech content, like our Facebook page