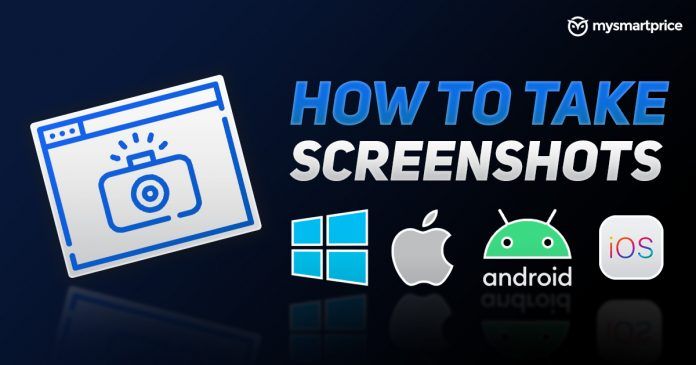 A screenshot is a very important tool for everyday use. Being a regular tool, the advantage and the power of screenshots is often overlooked. But, screenshots help us send snippets from live videos for work purposes, and even share conversations in personal chats that would otherwise require rather tedious copy-paste work actions. With this in mind, we take a look at the most convenient ways to take screenshots on any device that you may own – be it a Windows PC, a macOS PC, an Android phone or an iPhone.
Also Read: How to Update Drivers in Windows 10 PC and Laptops?
How to Take Screenshots on Windows 7, 10 or Windows 11  Laptops or PCs
The process to take screenshots easily on Windows PCs, including both desktops as well as laptops by the likes of Dell, HP, Asus, Lenovo, Acer and others, used to be cumbersome and not seamless. However, all of this has changed in recent times, and your Windows 10 or Windows 11 PC has a pretty seamless way to record screenshots and save them to your PC drive. Thankfully, irrespective of whether you are using a Dell laptop, an HP laptop or a Lenovo work desktop, the process of taking a screenshot remains the same.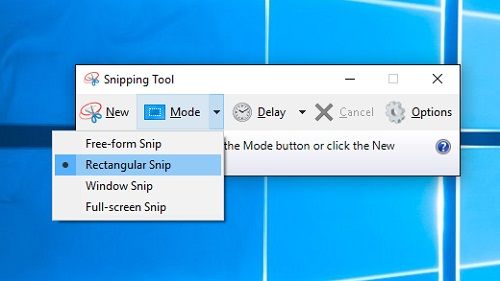 However, do note that if your computer is still running on the older generation Windows 7, then you may have to use the old-school Print Screen option, or the classic Snipping Tool. On the older PC, use the following steps:
On Windows 7, go to Start menu, click on Run, and search for Snipping Tool.
Once the tool opens, click on 'New'. Before clicking, make sure that you are on the window of which you want to take a screenshot.
Clicking on new opens up a selection window. Use your mouse pointer to select the part of the display that you wish to capture.
This will open a new window with the captured part.
Use Ctrl + S to save the screenshot, select the folder where you want to save the file, and click on 'Save'.
Also Read: How to Take Screenshot on Android Mobiles: OnePlus, Samsung, Vivo, OPPO, Realme, Xiaomi, Redmi
On Windows 10 or Windows 11, the process of taking a screenshot is much easier. Here are the best ways:
For taking a screenshot that covers the entire screen, simply press the Windows key on your keyboard, and the screenshot button in the upper function keys bar of your desktop or laptop keyboard. Depending on the make of your keyboard, you may also have to keep the 'Function' key (typically found to the left of the Windows key) pressed when using the Windows + Screenshot shortcut.
For capturing only a certain part of the screen, simultaneously press Windows + Left Shift + S. This will open up a selector on your Windows PC display, which you can drag over any section of the screen to save it as a screenshot.
Do note that by default, screenshots taken on Windows PCs get saved in the default Pictures folder, in a separate 'Screenshots' folder – unless specified otherwise from System settings.
Also Read: 5 Best Gaming Laptops (2020) to Play PUBG and Popular Multiplayer Battle Games in India
How to Take Screenshot on Apple MacBook
Taking a screenshot on macOS has typically always been a more seamless affair than doing the same on a Windows PC. With Apple offering a far more unified ecosystem in terms of both software and hardware, the process of taking a screenshot has remained consistent and constant through many generations of MacBook. Here's how you can do it.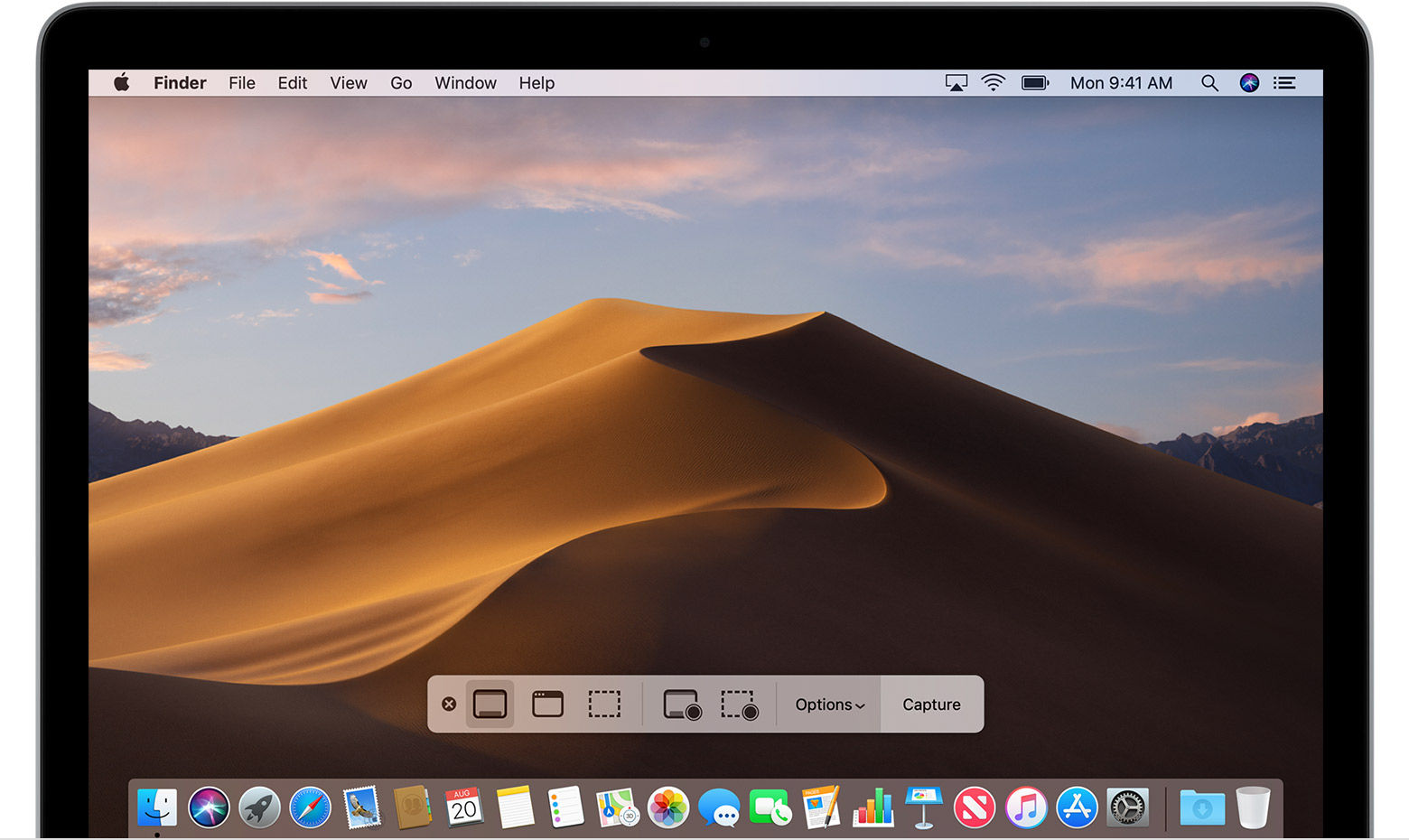 Like Windows, macOS also has two ways of taking a screenshot – one for the entire screen, and the other for a section of the screen.
For capturing the entire screen, use the shortcut Command + Left Shift + 3.
For capturing a section of the screen, use the shortcut Command + Left Shift + 4. Then, use your mouse pointer to drag and select the part of screen that you want captured.
In either cases, screenshots on macOS (both desktops and laptops) will get saved on the desktop screen itself.
Also Read: PDF Password Unlock: How to Remove Password from PDF File Using Adobe Reader, Small PDF, Google Chrome
How to Take Screenshot on Android Mobile Phone
Android is a hugely fragmented operating system, which means that the process of taking screenshots varies slightly with different OEMs. This means that taking a screenshot on a Samsung phone is slightly different from a OnePlus phone, which is again slightly different from a Xiaomi phone or a Vivo phone, and so on. In general, though, the process is somewhat similar. Here's how you can do it:
Given the variety of the Android ecosystem, some Android phones have a slightly different configuration for taking screenshots.
The most common shortcut for taking a screenshot is pressing and holding Volume Down + Power buttons simultaneously, for three seconds.
On some phones (such as Samsung's), instead of pressing for three seconds, users will only need to press and hold the keys once, briefly.
If your phone supports gestures, you may also take screenshots by swiping on your phone's display from top to bottom using three fingers.
You can also choose to take an extended, rolling screenshots on Android phones, if your phone supports it. You will see the option for a rolling screenshot after you take the basic screenshot.
You can also choose to edit screenshots right after they're taken, by tapping on it at the bottom of your screen after you capture it. You can then add text to it, crop it and modify in other ways as supported by your phone.
Also Read: 5 Best Laptops for Students Under Rs 35,000 to Buy Online on Amazon or Flipkart
How to Take Screenshot on Apple iPhones (iOS)
Like macOS, the process of taking a screenshot on an Apple iPhone was the same through multiple generations of iOS, until Apple brought about the new generation of full-screen iPhones without the physical home button. This has caused Apple to slightly reshuffle the button arrangement, and here's how you can take screenshots on iPhones today:
If you are using an iPhone with a physical home button (i.e. iPhone 8 Plus and older), you can capture a screenshot by pressing the power button and the home key together, once.
For iPhone X, XR and newer (i.e. those without the physical home button), press Volume Up + Power button together, once.
From the screenshot prompt at the bottom of the screen, you can also choose to edit your capture as you require.
Thanks for reading till the end of this article. For more such informative and exclusive tech content, like our Facebook page