Highlights
Javed Jaffrey was the host of the television show Takeshi's Castle
Javed Jaffrey is missed by fans of the show
The series will be of eight-episodes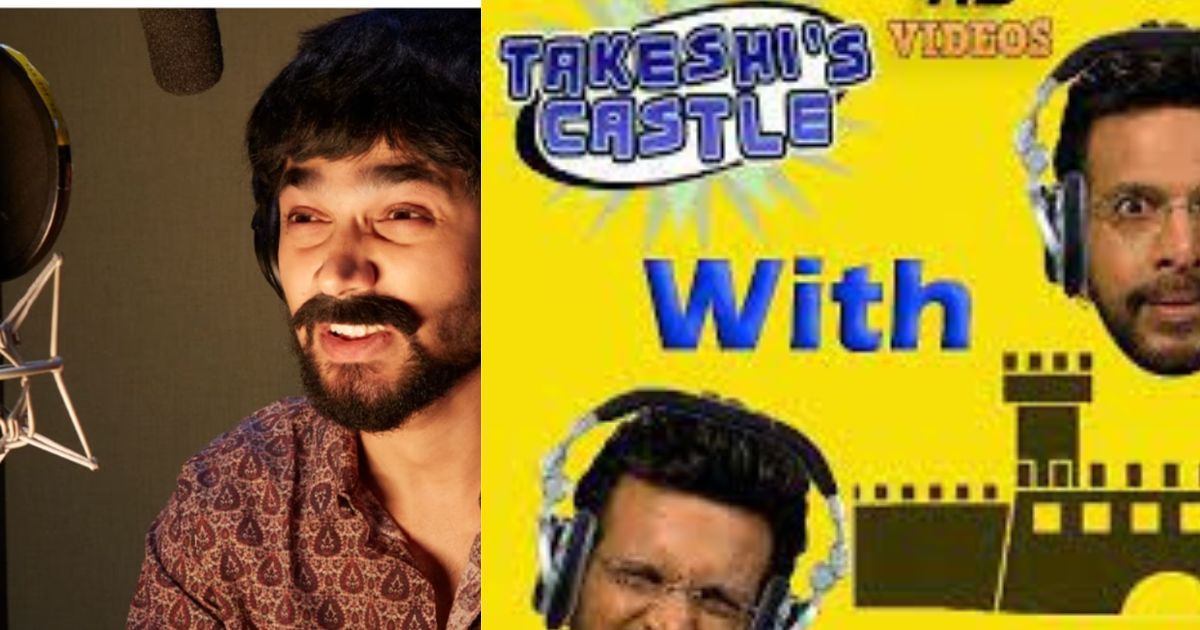 Takeshi's Castle is one of the shows of the '90s that remains etched in the memory of every kid of those years. Very few television shows have ever attained the renown and enduring appeal of "Takeshi's Castle." The Japanese game show has made a lasting impression on the world because of its hysterically bizarre challenges and memorable competitors. Now, the millennial generation's favourite television game show from the 1990s, Takeshi's Castle, is making a comeback as a web series. But sadly, Javed Jaffrey won't be providing the show's amusing commentary this time; instead, actor and YouTuber Bhuvan Bam has stepped up to the plate.
Takeshi's Castle, a well-known Japanese game show, will be rebooted in India for Amazon Prime Video, with actor and content producer Bhuvan Bam playing a new role as a commentator. The eight-episode series will shortly begin streaming on the platform, as per the announcement made by the streamer.
When and Where to Watch Takeshi's Castle
According to the announcement made by Prime Video, the show will be coming soon on its platform but has refrained from divulging the official release date of the show. We will tell you, once the release date is announced by the streamer. In the meantime, viewers will need to subscribe or upgrade their subscription to Prime Video to watch the legendary show.
| | |
| --- | --- |
| Name of the Movie/ Show | Takeshi's Castle |
| OTT Platform | Prime Video |
| OTT Release Date | To be Announced |
| Commentator | Bhuvan Bam |
| Language | Hindi |
it's happening, the most awaited comeback of all times 🤩

Takeshi's Castle ft. #BhuvanOnPrime, coming soon! 🏰 pic.twitter.com/StZC5RrO9G

— prime video IN (@PrimeVideoIN) September 14, 2023
With the popularity of reruns growing, "Takeshi's Castle" is making a comeback on Prime Video with actor and YouTuber Bhuvan Bam in place of Jaaved Jaaferi, whose iconic commentary kept Indian audiences enthralled with the show in the 2000s. Fans of both the show and the YouTube sensation were in a frenzy after Prime Video and Bam made the revelation on social media. Titu Mama, one of Bam's well-known characters from his YouTube comedy "BB ki Vines," who frequently makes an appearance in his videos, will serve as the show's narrator.
Fans Reactions
Since early 2022, rumours of Takeshi's Castle making a comeback on television have been circulating. In response to these claims, Javed Jaffrey declared his wish to be associated with the show. But Sadly that didn't happen.
Netizens have gone to social media to emphasise how much they will miss Javed Jaffrey, the original commentator of the show's Hindi version, who is no longer a part of it even if the show promises to revive the nostalgia of the 1980s and 1990s.
Bhai bb bhai k saath Javed sir ko Lao yrr double maza aayega @jaavedjaaferi @Bhuvan_Bam 🙏🔥💥

— being official AK🎭 (@AbdulKa59215095) September 14, 2023
Javed Jaffrey ki commentary bro🙁

— ♡ (@itspsp07) September 14, 2023
Toh bhaiya yaha kuch nhi hota haasil, yahi toh hai Takeshi's Castle. Hoping to hear some old legendary dialogues too in this Reboot version.

— TCfansiteIN (@TakeshisIndia) September 14, 2023
Prime please hire javed sir too , it's gonna be incomplete without him 😭😭😭

— Ajinkya Randhave (@Ajinkya159) September 14, 2023
But this is also true that there are fans who are more interested in the nostalgia of the show than who is the commentator. And they are more welcoming to Titu Mama aka Bhuvan Bam.
Nostalgia 🫶🫶

— Dsouza Ebenezer (@Dsouzaebenezer) September 14, 2023
Compare BB with javed jafri Sir is not correct i think….

But i am definitely excited for Titu Mama come bck#BhuvanOnPrime #TitumamaOnPrime

— Dheeraj Sehgal (@DheerajSehgal29) September 14, 2023
Nostalgia hitting hard!!

— Kia (Bhuvan Bam stan ♥) (@enrapturingsoul) September 14, 2023
Humare titu mama aur takeshi's castle 🥺🥺

— Ashu (@Ashu_idolbb22) September 14, 2023
The new season is expected to maintain the original's idiosyncrasies, including the swashbuckling escapades, entertaining plots, and difficult games with funny commentary. Bhuvan Bam, who is best known for playing 'Titu Mama' from BB Ki Vines, will be adding a distinctly Indian perspective and some humour as participants experience one horrific adventure after another. Watch out for this space for more updates.