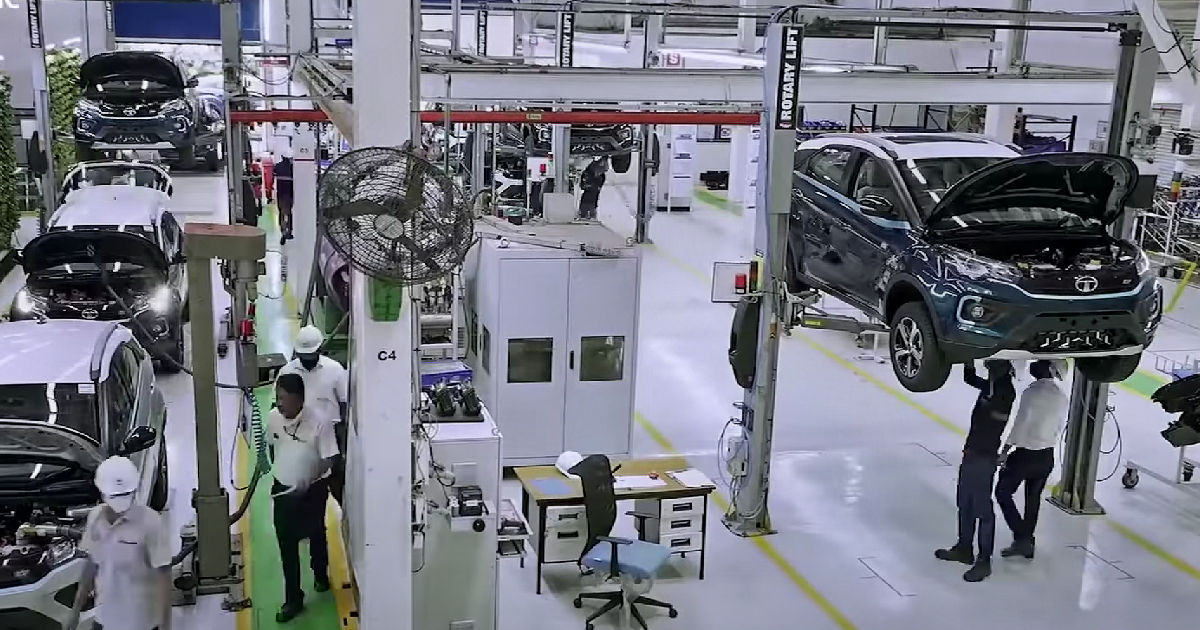 Tata Motors has finally concluded the saga of Ford's exit from India. Having ceased its operations in the country in September last year, Ford's manufacturing plant in Gujarat, along with all its employees, were left in limbo. The two auto majors have now come to a deal wherein Tata Motors will take over the complete setup for the production of its own vehicles.
The deal came to a close with the signing of a Unit Transfer Agreement (UTA) between Tata Passenger Electric Mobility Limited (TPEML), the EV subsidiary of Tata Motors, and Ford India Private Limited (FIPL). As part of the agreement, all the eligible employees of Ford India will be enrolled by Tata Motors, while the Ford manufacturing plant in Sanand will be under the name of Tata Motors. This will include the entire plot, the buildings on it, as well as the machinery and equipment inside. The deal has been closed for a sum of Rs 725.7 crore.
As Autocar reports, Tata was nearing saturation in its existing production facilities. The acquisition, thus, will help Tata establish new assembly lines for its present and future line of vehicles, though the company will have to make additional investments to modify the production plant as per its requirement. Going forward, Tata aims to produce 5 lakh cars in India every year. In this context, the Sanand plant has a manufacturing capacity of 3 lakh units per annum and is scalable up to 4.2 lakh units.
What further helps Tata is the location of the plant. Tata Motors already has a manufacturing facility in Sanand, Gujarat. With the new facility located close by, it should be easy for Tata to use the existing transport routes and other facilities.
To Serve Tata's EV Targets
Alongside Tata's current lineup, the Sanand plant acquired from Ford will also serve as the birthing ground for Tata's future lineup of electric vehicles. Shailesh Chandra, Managing Director, Tata Motors Passenger Vehicles Limited, hinted at this recently, saying that the new agreement with Ford will help Tata further propel its "Electric Vehicle segment."
It is, thus, believed that Tata Motors will use the Sanand plant to manufacture its electric cars for India and the rest of the world. The company has already promised to roll out 10 electric car models in India by 2026. For this, it even trademarked four new names back in May this year. It remains to be seen if the prevalent Nexon EV Max and Nexon EV Prime are produced in Tata's new plant, or if an entirely new generation of EVs embraces the assembly lines at Tata's new Sanand facility.