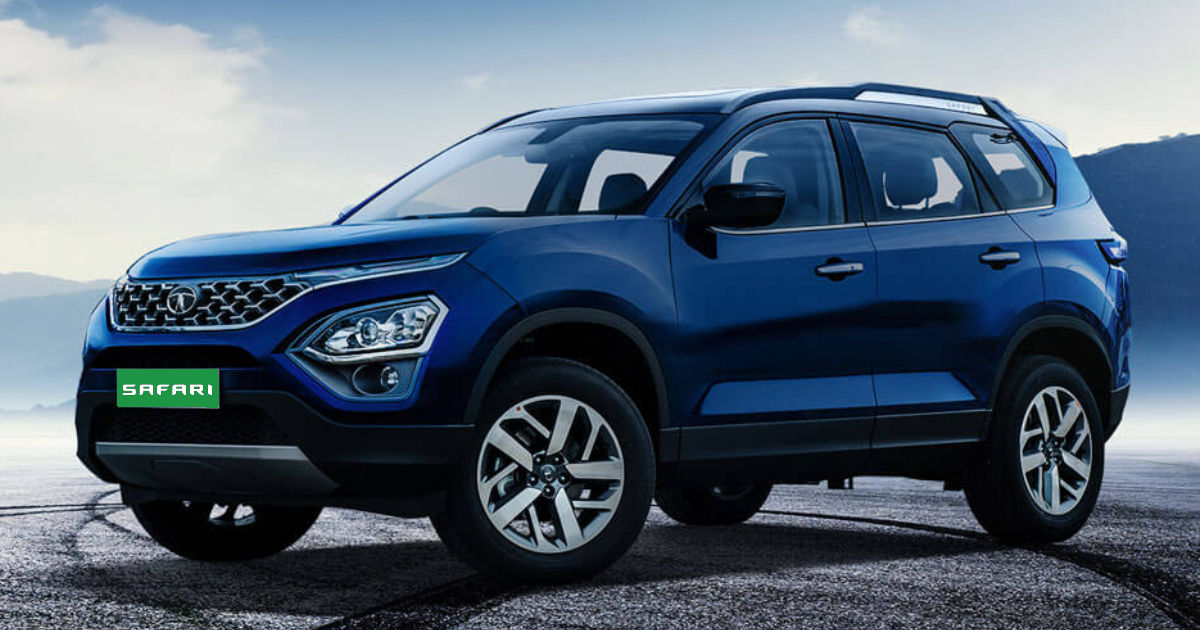 Tata Motors is leaving no stone unturned to be the frontrunner in the electric vehicle market in India. It already has electric versions of its Nexon and Tigor on offer and has even shared its plans for its upcoming electric cars this year. It now seems like a famous Tata vehicle might be a part of this future EV lineup by the firm. If a recent development is to be believed, this shall be none other than the noted SUV Tata Safari.
Spy shots of a Tata Safari with a green registration number plate are now doing the rounds on the internet. The never-seen-before car was reportedly snapped at Jodhpur, Rajasthan, and has since started a storm among EV enthusiasts online. Reason – there never were any hints of an all-electric Tata Safari in the works, at least until now.
The EV seems to resemble the Tata Safari XZA+diesel option. The seven-seater SUV looks identical to its IC engine option, except for the unique number plate which is reserved only for electric vehicles in India owing to their non-polluting nature.
Practically no other changes are visible from the couple of images available as of now. Though a closer look may highlight the absence of an exhaust pipe too. Again, the images are not too clear to comment on this with utmost assurity.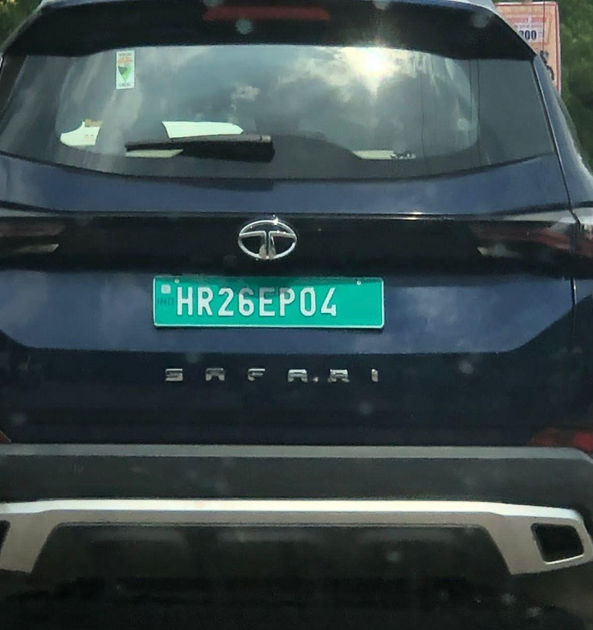 Other takeaways from the images, or rather, the number plate itself, shows an HR 26 number, meaning the car is registered in Gurugram, Haryana. This is a common practice followed by many automakers in India, with most of them having a manufacturing setup in Haryana.
However, a report by Rushlane puts an end to all these speculations, confirming that the car is indeed a diesel vehicle. How then, it received the green number plate, you ask? An after market EV conversion kit seems to be the answer.
In case you are not aware of these, know that such conversion kits are now available for multiple IC engine models in the country. These kits, retrofitted to petrol or diesel vehicles, are able to make them run on electric charge sourced from a battery. Basically, just like a regular electric vehicle works.
The union government legalized the use of such EV conversion kits early in 2019. Once a petrol or a diesel vehicle is converted into an electric one using these, users can get them re-registered as an EV to avail the range of benefits currently issued to EVs.
The Tata Safari in this case seems to be an example of the same. Meaning, it may not necessarily portray any interest by Tata Motors to electrify the Safari SUV. However, it proves to be a thought provoking demonstration on "what if?" there is to be an electric Safari in the time to come. Let us know your thoughts in the comment section below.