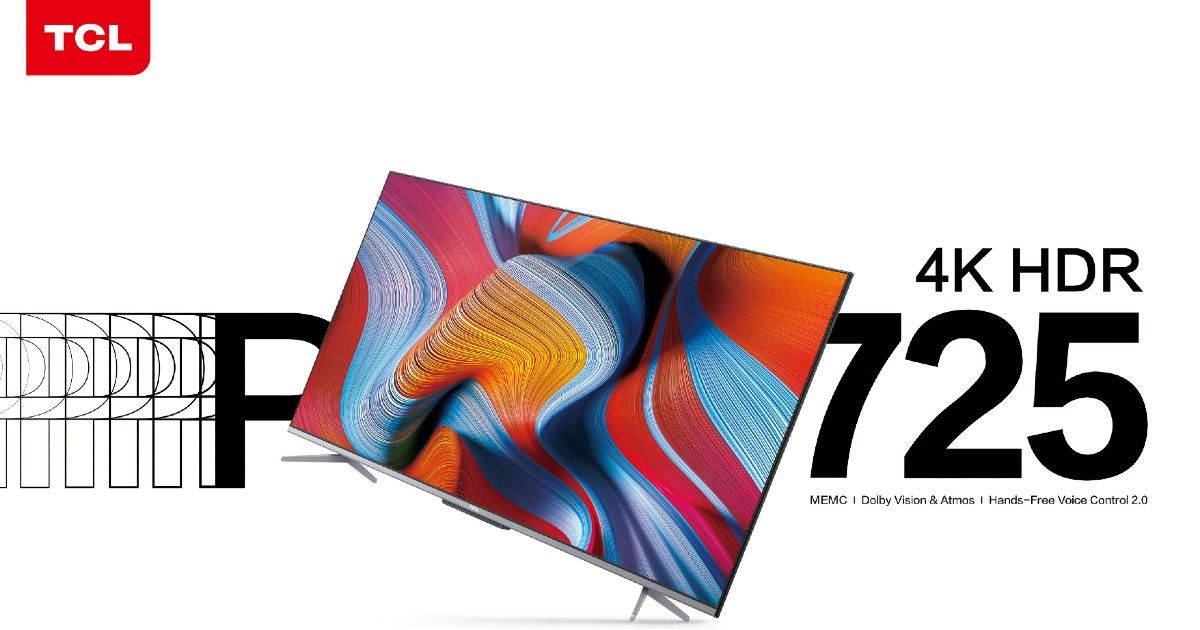 Chinese television maker TCL is planning to bring the TCL Mini LED TV C825 and the QLED TV C725 to India soon. Mike Chen, TCL's General Manager in India, told Digit that the company is planning to bring the Mini LED C825 to India in May and the C825 will also be brought to India. Chen said that the launch for May is confirmed already, and the company will be bringing the video conferencing feature to the QLED C725 as well. Chen didn't talk about the pricing for these devices, but it would be fair to assume that TCL will take on companies like Xiaomi in the Indian market.
TCL C825 4K Mini LED TV and TCL QLED C725 specs and features
As the name suggests, the TCL C825 4K Mini LED TV suggests 4K resolution and it has full-array backlighting with local dimming. It uses the Quantum Dot Technology, something that TV makers have been bringing to the more affordable ranges recently. Of course, this comes with better colour reproduction and support for high dynamic range (HDR) and Dolby Vision. You will also get HDMI 2.1 connectivity and the video conferencing feature that was introduced in India on the TCL P725 TV yesterday.
Being QLED televisions, these two TVs should go up against the Xiaomi QLED TV, which was launched in India last year. TCL usually sells its TVs in the cheaper price ranges, so it may also have to contend with competition from the upcoming Redmi devices. Of course, OnePlus also sells TVs in India now.
TCL P725 Android TV launched
The Chinese TV maker also launched the first Android 11-based television in India today. The new TV, called the P725, is the first television in India to run on Android 11-based AndroidTV out of the box. It includes an external camera in the box, for video conferencing. The TV is priced at Rs. 41,990 for the 43 inch variant, while the 50 inch and 55 inch versions will cost Rs. 56,990 and Rs. 62,990, respectively. The 65 inch version of the device will cost Rs. 89,990.