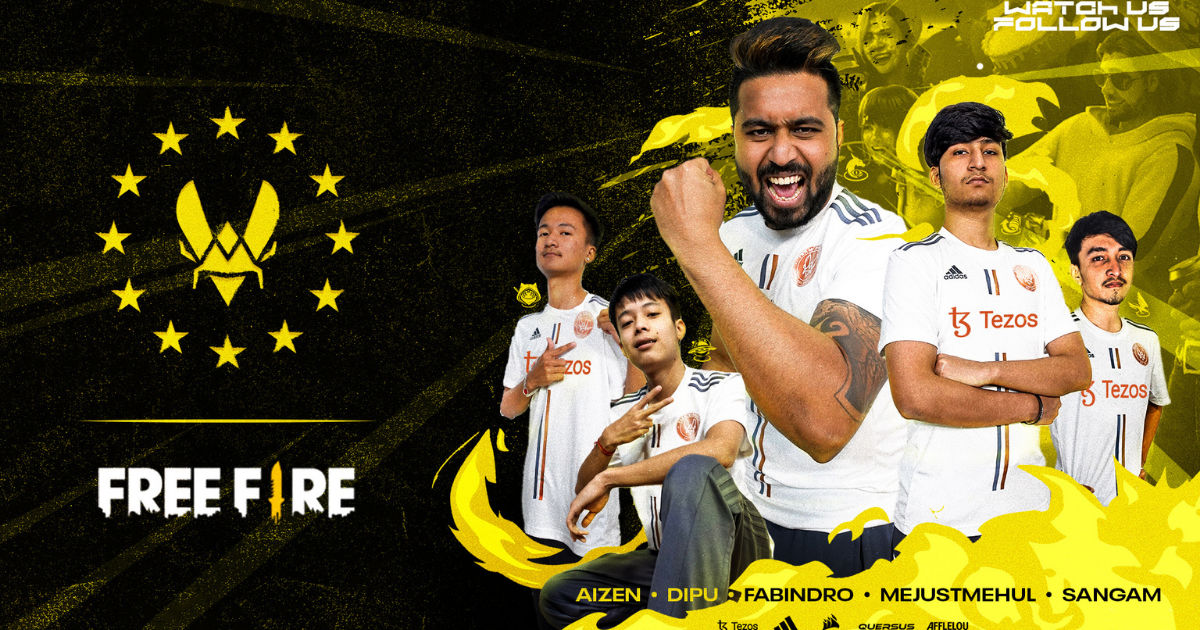 Team Vitality, one of the most popular Esports organizations out of Europe, has just revealed its Free Fire roster in India. This reveal was followed by the announcement of the EsportS Premiere League and Free Fire Tri-Series champion, Idranil "FABINDRO" Saha as the roster's new coach and IGL.
The new roster will bolster Team Vitality's chances in the FFIC 2022 Spring, which has a massive prize pool of Rs 1,00,00,000. Team Vitality's roster looks like this:
Mehul "MEJUSTMEHUL" Rawat
Dipu Subba
Sanjog "Aizen" Thapa
Sangam Kunwar
The team had previously played together as part of the KM Brotherhood and managed to clinch the 7th position in the Pro League 2021 Winter in 2021. They also managed to bag the 8th position in the World Esports Cup last year.
Also Read: Free Fire Goes Missing from Google Play Store, Apple App Store, Possibly Among 54 Chinese Apps Banned in India
Team Vitality Free Fire Roster in India
"MEJUSTMEHUL" is surely a familiar face and name for Free Fire enthusiasts in the country as he has racked up a pretty impressive resume at this point. He made waves in the professional circuit as part of the True Rippers and then went on to play for multiple teams such as Nigma Galaxy and Noble Esports.
Mehul was able to rack up acclaim with podium finishes in Free Fire Scrim Wars Official, Esportz Premier Series (Phase 1) and UP City Open Official.
"Free Fire has seen immense growth over the last couple of years and I'm excited to see Team Vitality enter the fold and showcase what we can do," said Nicolas Maurer, CEO of Team Vitality. "With this new roster, we also now field athletes from 17 different nationalities as we look to nurture talent across the biggest global esports titles."
The team will be operating out of the state-of-the-art Team Vitality India Training Facility in Mumbai. Team Vitality Call of Duty Mobile roster also operates out of the same training facility in Mumbai.