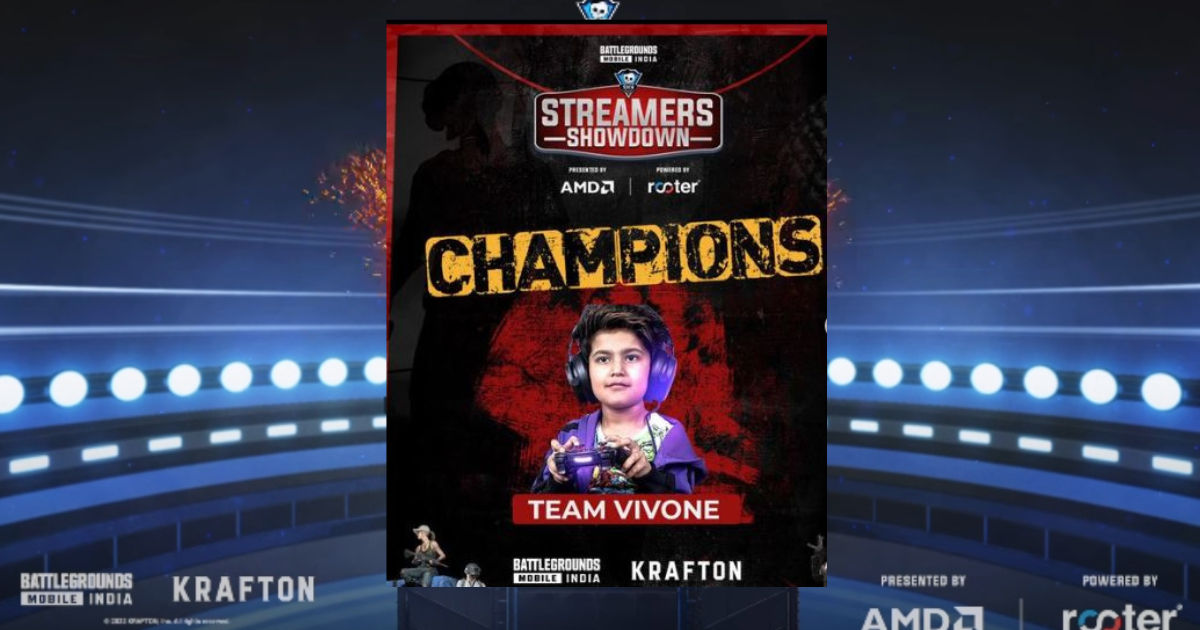 Following a 10-day-long intense BGMI action in SkyEsports Streamers Shodown, Team VivOne lifts up the championship title and the 7-year-old kid made a name for himself. The Grand Finals took place for four days, and Team VivOne and Spower were shuffling their top 2 spots on each day. Team VivOne and his teammates from BigBrother Esports played well on the final day to clinch that championship title.
Aakarsh 'VivOne' Chaudhary is probably the youngest Indian gamer and at 7 years of age, he won SkyEsports Streamers Showdown while joining Godlike Esports Content Creation Hub. A total of 24 matches took place in the Grand Finals and 16 teams competed in the event's last stage. Team VivOne came on top with 292 points and 168 eliminations. They were followed by Team Spower with 273 points and 120 finishes and Blind Psycho with 257 points in the third position. Team Lolzz was positioned in sixth place while Ghatak was placed in the eleventh position.
Skyesports BGMI Streamers Showdown 2022 – All You Need to Know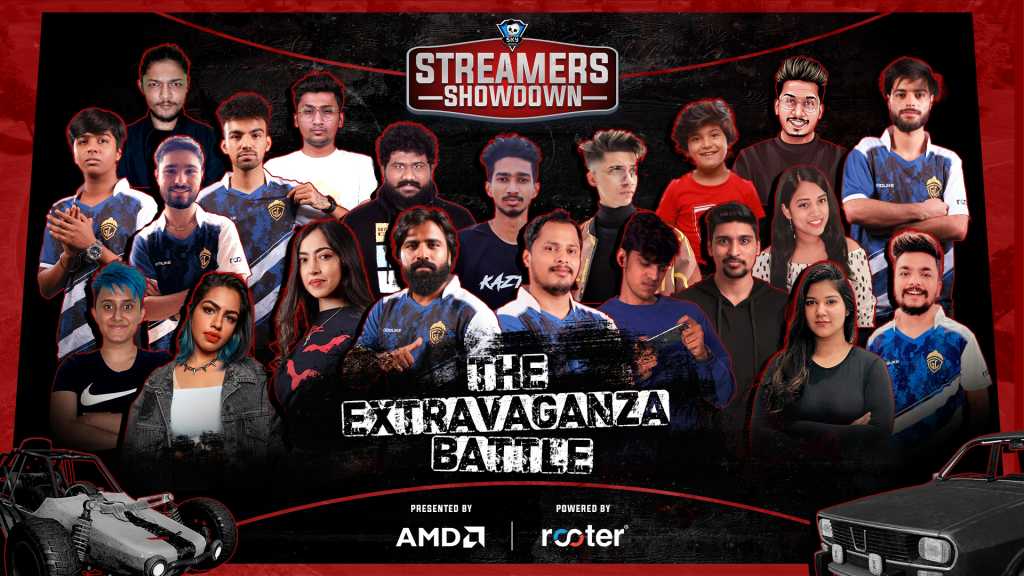 Skyesports Streamers Showdown 2022 is announced with a Rs 15 lakh prize pool and is set to take place from 7 July to 16 July, classified into three stages namely, Launch party, League Stage and Finals. The event featured the biggest content creators and professional players. Additionally, the event is backed up with AMD and Rooter as sponsors.
The Launch Party is won by Anto(OR Esports) and Kratos(Velocity Gaming). A set of 24 teams competed in the Group Stage from 10 July to 12 July. Following that, the top 16 teams from the Group Stage have advanced to Finals which were set to take place from 13 July to 16 July.
Also Read: Skyesports League 2022: BGMI Tournament with Rs 2 Crore Prize Pool Set to Be Held at Big Stadium in Delhi
BGMI Streamers Showdown Grand Finals Overall Standings after Day 4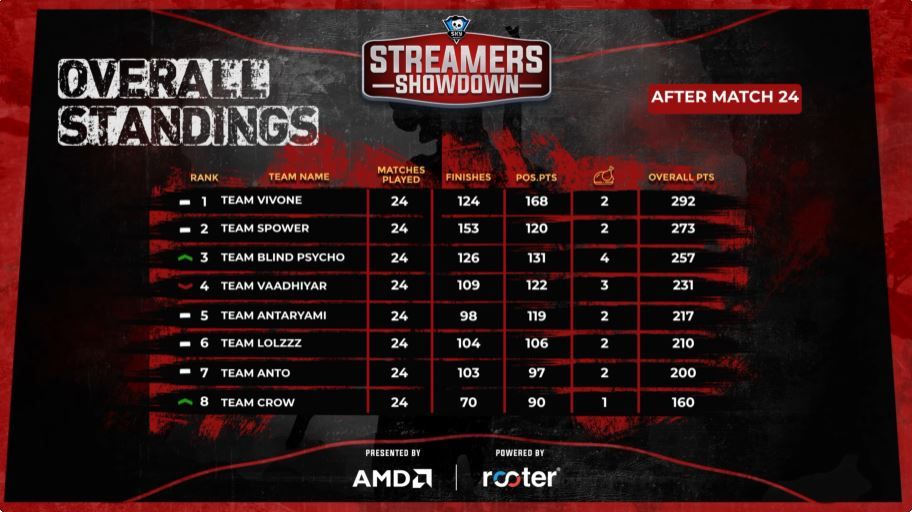 The first match and third matches were won by Team Natasha Gaming that were played on Erangel. Lolzzz Gaming took the chicken dinner in the second match while Team Anto secured the win in the fourth match that was played on Miramar. Team GodlCrow emerged as the champions in the fifth match of the day. It was Team Blind Psycho who clinched the chicken dinner in the last match.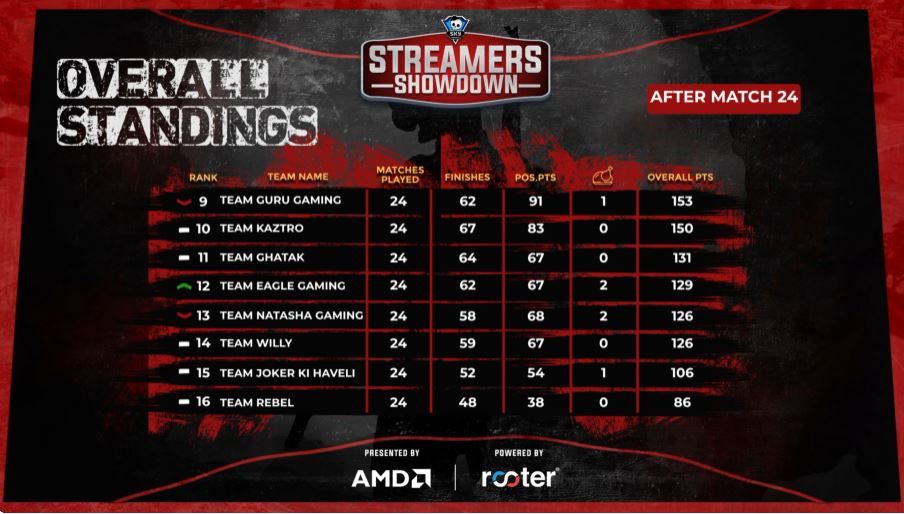 Celebrating the victory, VivOne told that it feels very good and his mother expressed her joy with SkyEsports with the following words:
"I feed overjoyed and he is that kid who began gaming and streaming at the age of 5 and now he is 7 years old. Thanks to Shiva and Skyesports for hosting a streamers showdown with a huge prize pool and the winner is VivOnes's team. It's incredible."
Prize Pool Distribution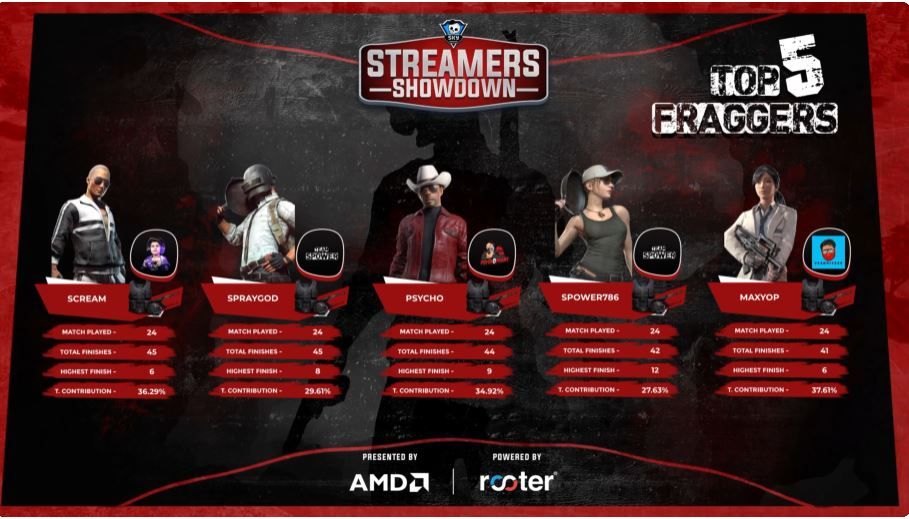 The Rs 15 Lakh prize pool is ditributed among the teams as follows:
Team Vivone – Rs 6,00,000
Team Spower – Rs 3,00,000
Team Psycho – Rs 1,75,000
Team Vadhi – Rs 60,000
Team Antaryami – Rs 65,000
Team Lolzz – Rs 1,00,000
Team Anto – Rs 70,000
Team Crow – Rs 10,000
Team Guru – Rs 10,000
Team Kaztro – Rs 10,000
Team Ghatak – Rs 10,000
Team Eagle – Rs 15,000
Team Willy – Rs 40,000
Team Sharkshee – Rs 16,000