Highlights
A Gurgaon techie loses Rs 42 lakh in an alleged WhatsApp scam.
He made payments through his and his wife's bank accounts.
Police have now registered an FIR against unknown scammers.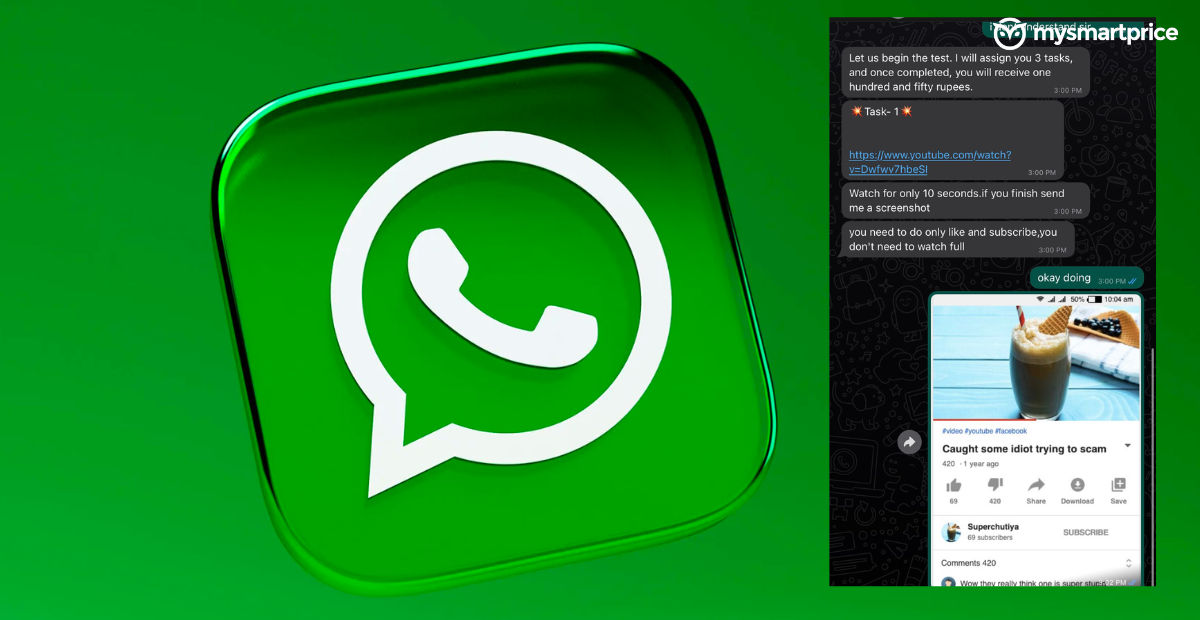 WhatsApp scams are on the rise right now. Whether it's International calls or YouTube video scams, fraudsters are leaving no chance to find a way to dupe victims. In the latest scam, a techie from Gurgaon fell into this scam and lost around Rs 42 lakh, states a report from Times of India.
The victim lost money after falling for the offer from a scammer. The victim has now filed FIR and police will now investigate this case. Let's look at what happened precisely and how you can keep yourself safe from such scams.
How did Gurgaon Techie Lose Rs 42 Lakh Over WhatsApp?
A software engineer in Gurgaon who is currently working with an IT company was shocked when he realised that he lost Rs 42 lakh in a scam. This all started when the victim received a message on his WhatsApp account on March 24. Just like others, he was also asked to like YouTube videos to earn additional income as a part-time job. He was asked to like more videos each day to earn more.
The victim fell for it and started doing what the scammer would ask for. Soon he was added to a Telegram group by a woman named Divya. There were other members in the group, who would confirm the transaction and tell about the profits. They would tell him that he has earned Rs 69 lakh profit till now but won't let him withdraw the money. On the assurance of better returns, the victim transferred a sum of Rs 42,31,600 from his and his wife's bank account.
However, when he tried to withdraw the said profit amount, he was denied access to which he felt something fishy. He was asked to pay Rs 11,000 again after which the victim moved to the police. Here's the entire incident described by the victim.
"When I agreed to work with them, a woman named Divya added me to a group on the Telegram app. She asked me to invest money with the claim of assured better returns. On the pretext of a task, they had asked me to invest and I transferred a total of? 42,31,600 from mine and my wife's bank accounts,"
"Besides Divya, other people named Kamal, Ankit, Bhoomi, and Harsh confirmed the transaction and soon after told me that I have earned Rs 69 lakh plus profit. But they did not allow me to withdraw the money. They then asked me to transfer Rs 11,000 more, which seemed fishy to me and I moved to the police," read his statement.
Police have now registered an FIR against unknown fraudsters under various Indian Panel Code (IPC) and Information Technology (IT) act in cybercrime.
What is WhatsApp Doing to Stop Such Scams?
With so many scams going on, WhatsApp came forward and provided a statement saying it's taking measures to curb spam calls. The measures include amping up AI and ML systems to reduce the scam calling rate by 50%.
We strongly recommend our users not believe in such scams and block any number that asks you to do such tasks for earning money.