Highlights
Zee5 to premiere Writer Padmabhushan on March 17
Made on a small budget, the film got great reviews and was a major hit
The film is a family drama and hit the right nerves of the audience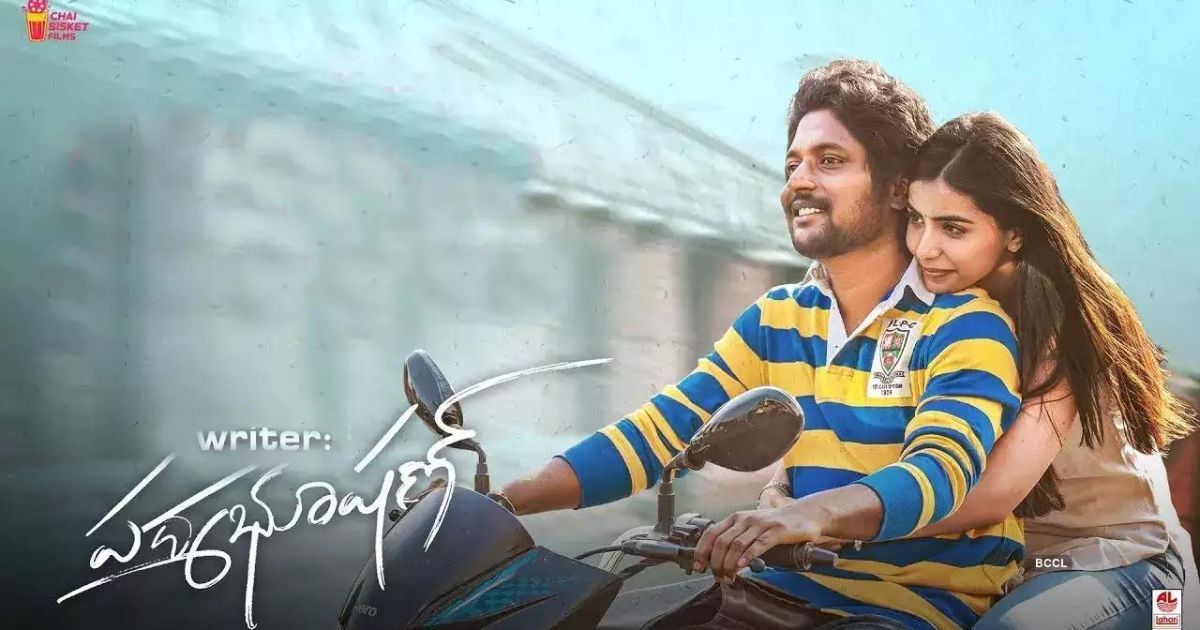 Suhas made a name for himself as an actor with small roles in Telugu. Suhas made his debut with YouTube videos as well as short films. He made his debut as an actor in the role of the hero's friend in the Telugu film 'Padi Padi Leche Awadh' as the hero Sharwanand's friend. He is one of the most talented actors in Tollywood. His latest film in the lead role is Writer Padma Bhushan. The film was released on February 3 and received good success at the box office. This movie which came out as a small movie was a big success. Tina Shilparaj played the heroine opposite Suhas. This movie, which impressed the family audience, is now ready for release in OTT. Released in the first week of February, the Shanmukha Prashanth directorial venture is now all set to make its OTT debut. After successfully broadcasting notable films like "RRR," "Bangarraju," "Macherla Niyojakavargam," "Rowdy Boys," and "Itlu Maredumilli Prajaneekam," among others, Zee5 is now preparing to show "Writer Padmabhushan," a family movie starring Suhas. The streaming giant's subscribers will be eagerly awaiting the post-theatrical release since "Writer Padmabhushan" is an excellent film for the whole family to enjoy. The movie was hailed as a poignant coming-of-age story when it was first released in theatres. The critically acclaimed movie's box office success features lots of laughter, touching resolutions, and lovable, joyful situations.
When and Where to Watch Writer Padmabhushan
According to the latest report, Writer Padmabhushan will be premiered on ZEE5 on March 17, 2023. The OTT platform made an official announcement regarding the same. The official Twitter account of Zee5 tweeted, "Early Ugadi Kanukaa!!! #WriterPadmabhushan premieres March 17th !!!!"
Early Ugadi Kanukaa!!!🎁🎁#WriterPadmabhushan premieres March 17th !!!!#WriterPadmabhushanOnZee5 @ActorSuhas @TinaShilparaj @gouripriyareddy @Rohinimolleti @AshishVid @gouripriyareddy #ShanmukhPrasanth @ChaiBisket @ChaiBisketFilms #ShekarChandra #KalyanNayak pic.twitter.com/2tY4DZb68g

— ZEE5 Telugu (@ZEE5Telugu) March 8, 2023
Cast:
Suhas as Padmabhushan
Tina Shilparaj as Sarika
Rohini as Saraswati, Padmabhushan's mother
Ashish Vidyarthi as Madhusudhan Rao, Padmabhushan's father
Goparaju Ramana as Sarika's father
Gowri Priya as Kanna
Crew:
Director: Shanmukha Prasanth
Producers: Anurag Reddy, Sharath Chandra, Chandru Manoharan
Background Score: Kalyan Nayak
Songs composed by: Shekar Chandra, Kalyan Nayak
Cinematography: Venkat R. Shakamuri
Editing: Kodati Pavan Kalyan, Siddharth Thatholu
Story
A middle-class family in Vijayawada is central to the story. Assistant librarian Padmabhushan (Suhas) has a big desire of becoming a well-known author. Tholi Adugu (First Step), his debut book, was previously written and published by him. He frequently daydreams about fans fighting for his autograph in certain situations. The truth, though, is quite different. In the hopes that someone may read it, he distributes complimentary copies to customers at his friend's salon. Madhusudan (Ashish Vidyarthi) and Saraswati (Rohini), Padmabhushan's parents, have a strong faith in their son's potential. While his mother is a stay-at-home mom, Madhusudan works as a clerk in a registrar's office In an unexpected turn of events, Padmabhushan finds himself overnight renowned thanks to a new book that appears to have been authored anonymously and bears his name. In addition, the anonymous also writes a blog under Padmabhiushan's name. Initially uneasy, Padmabhushan quickly begins to enjoy his newfound success. His marriage being fixed causes a significant impact on his personal life as well.
Nevertheless, everything abruptly changes when the site stagnates and queries regarding his writing hiatus arise. The rest of the narrative covers a variety of topics. The most crucial of these is the true identity of the anonymous individual and the motivation behind using Padmabhushan's name.
Reception
Recently released family movie Writer Padmabhushan, starring actor Suhas, had a successful opening weekend both in Telugu states and the USA. The film, which was made on a tight budget of about Rs 4 crore, debuted to overwhelmingly good reviews and has been a huge hit for its producers. IMDb too gave it a great rating of 9.1.