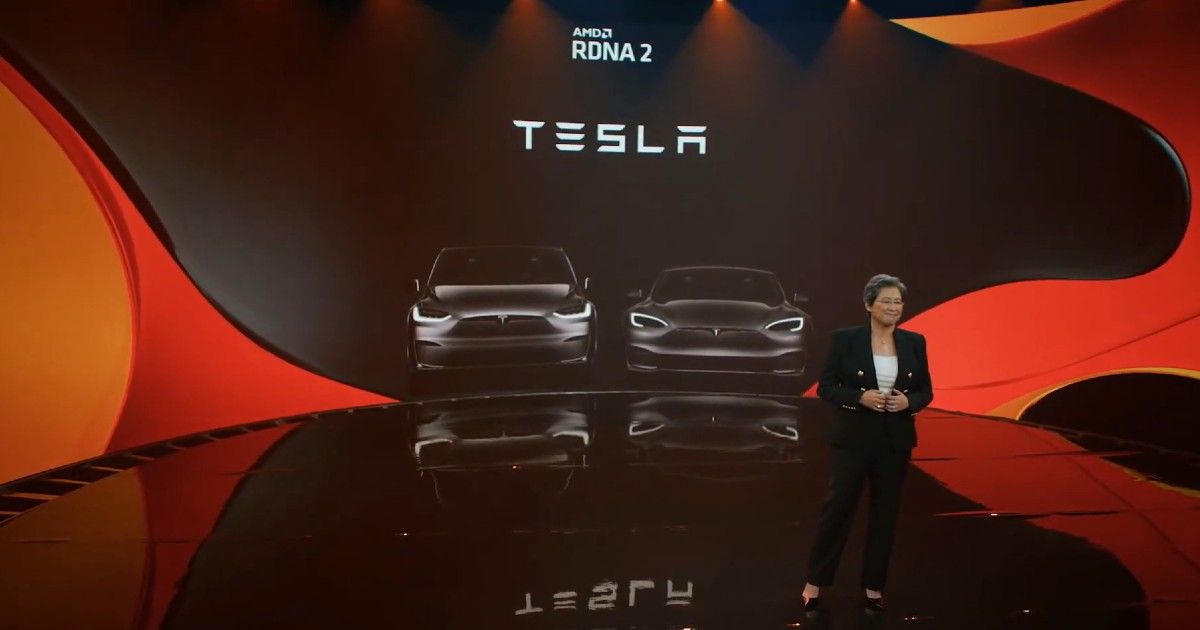 At the beginning of 2021, Tesla announced its refreshed Model S and Model X. The company also confirmed that the new infotainment system of the refreshed Tesla car models will also arrive with up to 10 teraflops of power. Numerous rumours suggested that the company is planning to integrate AMD's new graphic hardware to deliver a better performance. AMD's RDNA 2 GPUs are the ones behind the graphic performance of next-gen PlayStation 5 and Xbox Series X/S.
It seems that the rumours turned out to be true as ADM CEO Lisa Su has officially confirmed the speculation by stating that the refreshed Tesla Model S and Model X will be powered by the AMD APUs (Ryzen chips with built-in Radeon graphics). Let's have a closer look at the latest announcement.
Also Read: Samsung Exynos With AMD RDNA2 Will Bring Ray Tracing and Variable Rate Shading to Smartphone Gaming
Tesla Model S and Model X Confirmed to Feature RDNA 2 GPUs
Lisa Su announced that the RDNA 2 graphics will be activated when the user is playing something that demands high performance and power. This is similar to the laptops that come with integrated and dedicated graphics. It makes sense for Tesla otherwise the high-powered GPU can drain the battery of the car much faster.
This is awesome! https://t.co/7z3RsbTnRb pic.twitter.com/yjODi6OqW3

— The World Of Tesla (@WorldofTesla1) June 1, 2021
Elon Musk has also tweeted saying "new Model S & X have PS5 level entertainment computing power." Many folks out there might be thinking about why you need console-quality graphics in your car. it would be beneficial for the ones who are interested in gaming.
The RDNA 2 GPU will allow you to play games during long charging sessions and especially when you are out with your family. Notably, Tesla cars come with a 17-inch display at the front and a smaller display at the back that will allow drivers and folks at backseats to enjoy the gameplay experience. Do share your thoughts about the AMD RDNA 2 GPU integration on Model S and Model X.