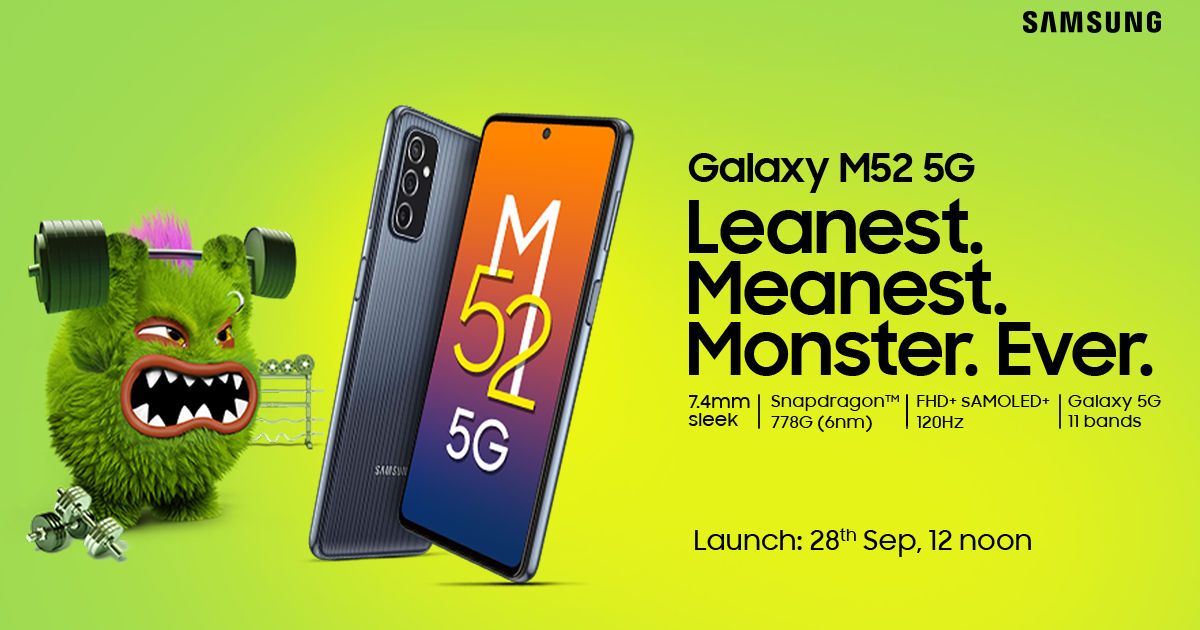 Mark the date! The Leanest, Meanest Monster Ever, Samsung Galaxy M52 5G is set to launch in India on September 28 and is set to revolutionize what you'd expect from a smartphone in the mid-range price segment. At the heart of this monster are multiple features that punch above its weight, including a super sleek body, a display that is super-smooth and core performance that beats its competition fair and square. To add to that, the Samsung Galaxy M52 5G features 11 bands that will offer you cutting-edge connectivity, including blazing fast streaming and sharing. It is this that makes the Galaxy M52 5G a monster on all fronts, and it's no wonder that the impending launch is set to stir up the market like no other.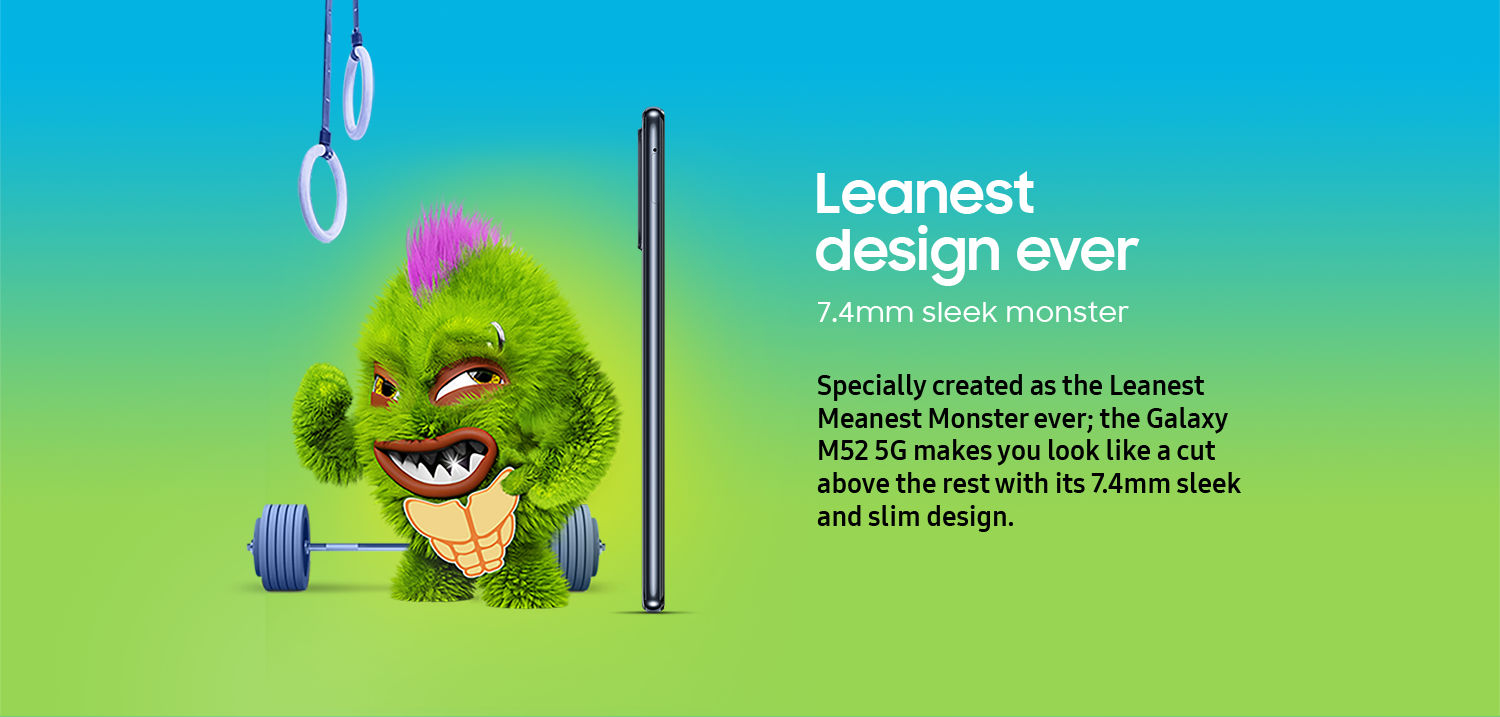 The Leanest Design Ever
The Samsung Galaxy M52 5G is a smartphone that will set benchmarks on all fronts. The monster is just 7.4mm and is 21 percent sleeker over its predecessor. Thanks to this super slim build, you also get to flaunt your style – all without compromising on a single feature that you'd expect on a modern-day smartphone.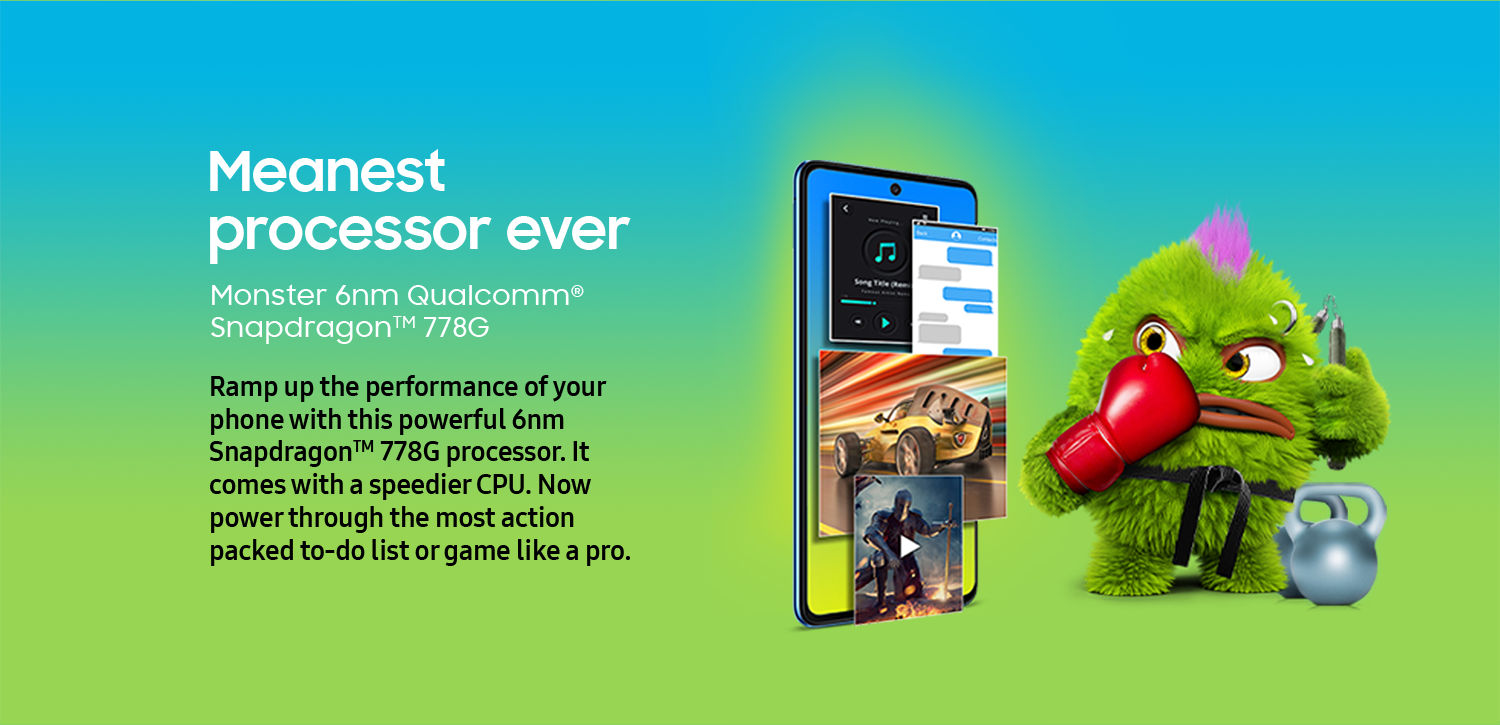 The Meanest Processor Ever
Powering the setup is the powerful 6nm Qualcomm Snapdragon 778G premium chipset, which spearheads monstrous performance from the device. The Samsung Galaxy M52 5G, as a result, shows 55 percent improved CPU performance. Now power through the most action-packed to-do list or game like a pro.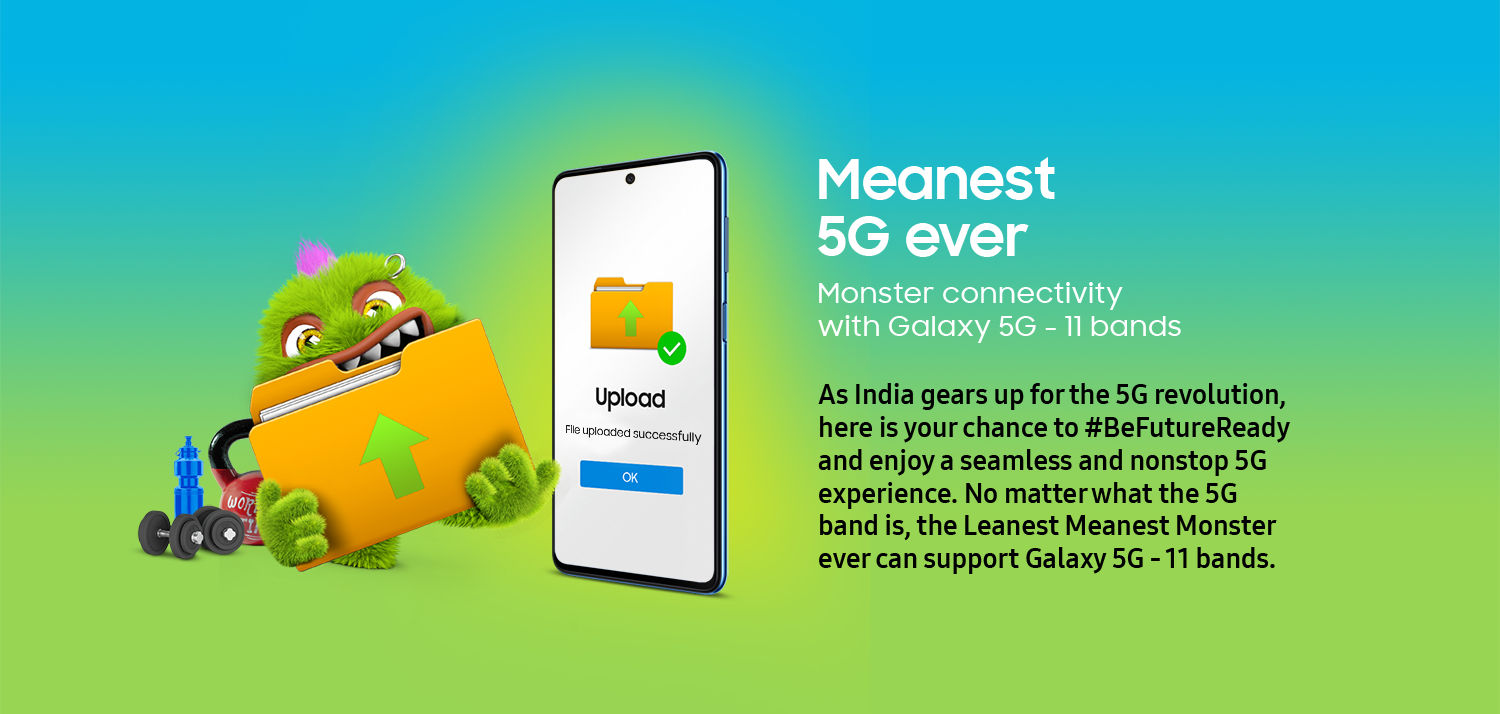 The Meanest 5G Ever
Be future-ready and get assured 5G connectivity no matter what the 5G band is, with the Samsung Galaxy M52 5G. This monster is powered by 11 5G bands that will help you enjoy uninterrupted nationwide 5G access to any 5G network, unlike other 5G phones. With this seamless 5G support, download, share and stream content at blazing fast speeds, wherever you are.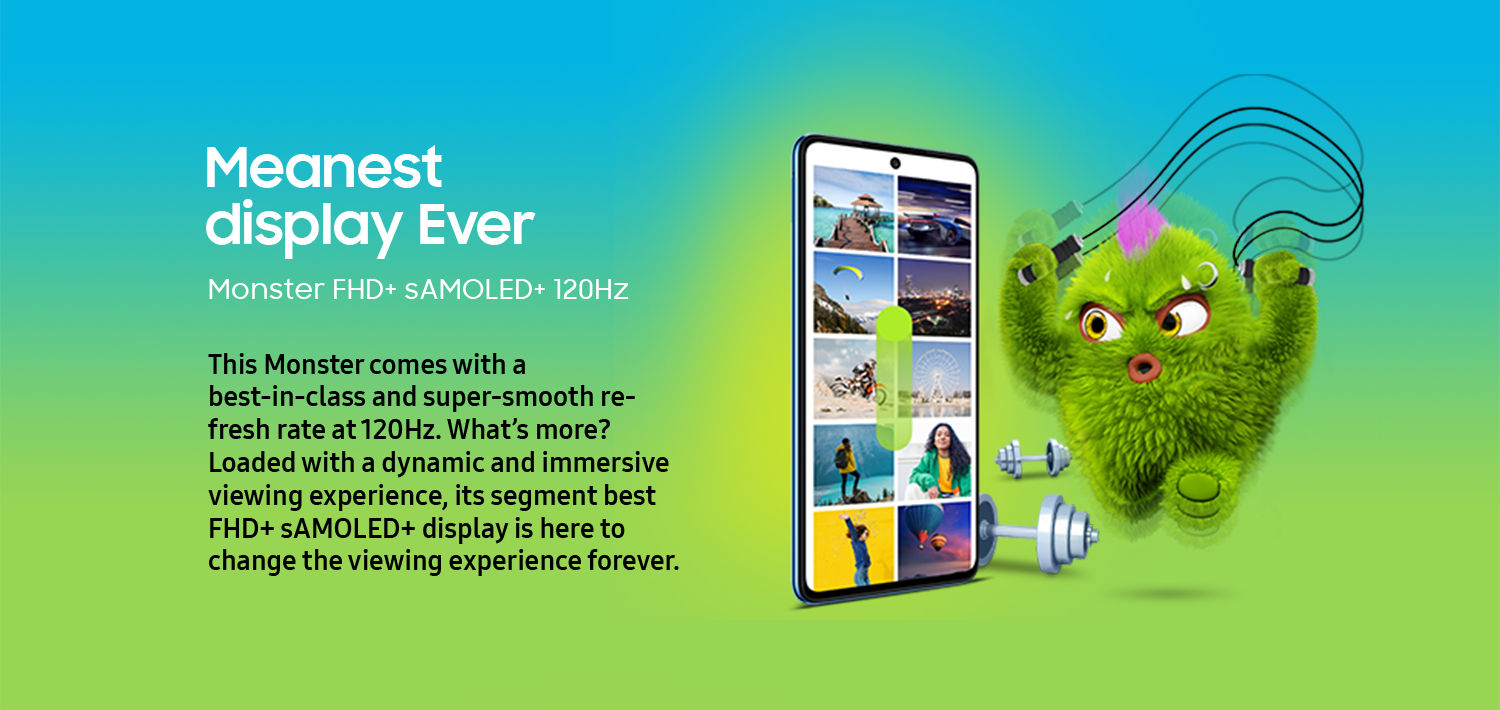 The Meanest Display Ever
To top it all off, the Galaxy M52 5G also comes with a super-smooth 120Hz, FHD+ sAMOLED+ display. Its display is, in fact, twice as smooth as its predecessor, which means that every bit of content on the venerable display loads with pristine smoothness. This is a particularly key factor if you're a big fan of action movies, and you'd love to have jitter-free video streams.
The crisp, sharp, and smooth display has super-rich color contrasts, thanks to the sAMOLED+ panel. Samsung is known for its display quality, the incredible color saturation and the richness that it produces. This monster definitely promises all this and more!
Grab your Leanest, Meanest Monster Ever
With this launch just around the corner now, it's no wonder that if you're in the market for a powerful smartphone, the Samsung Galaxy M52 5G should be right at the top of your shopping list. The Samsung Galaxy M52 5G launches on September 28. Head to Amazon.in or the Samsung Online Store to get notified now.