Highlights
The Night Manager streaming now on Disney+Hotstar
The show is a first for Aditya Roy Kapoor on a Digital Platform
First Indian show to be based on a global bestseller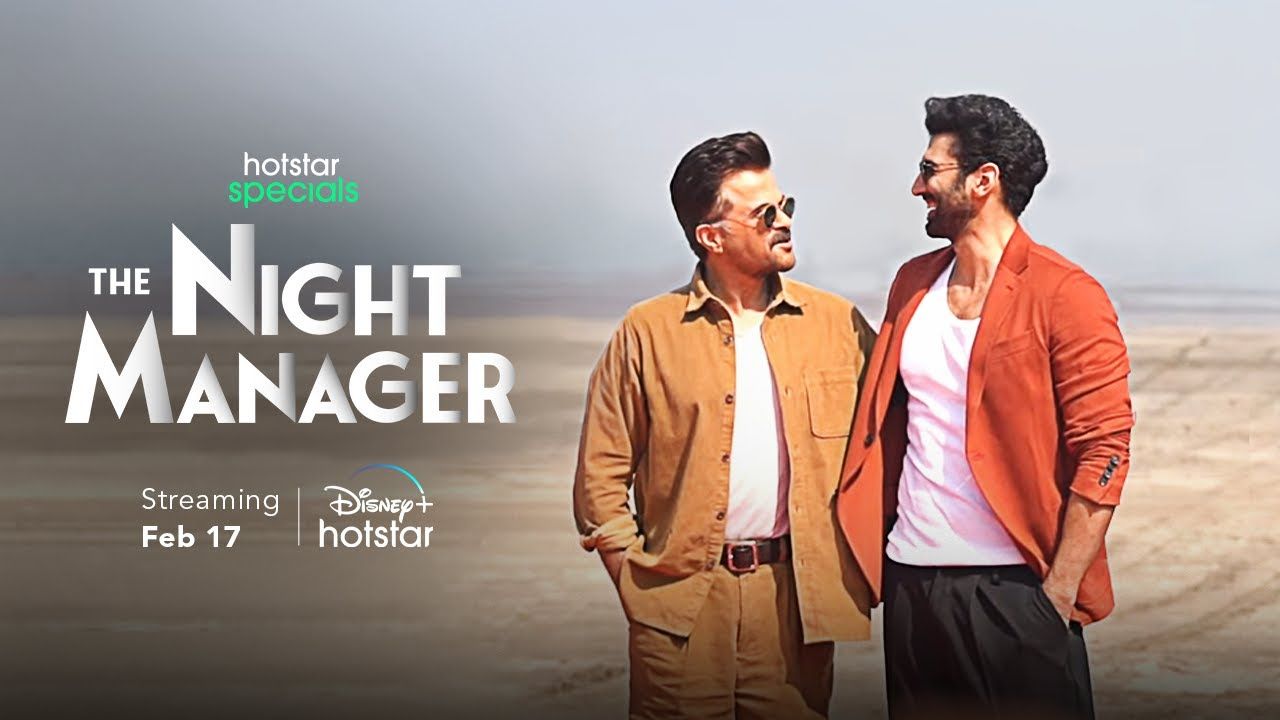 Anil Kapoor and Aditya Roy Kapoor are set to appear on your television screens to tantalize your senses in a battle of two titans, two opposing forces, and one enormous scale. Prepare to check in as The Night Manager from Hotstar Specials is available on Disney+ Hotstar from today onward, i.e., February 17, 2023. The series takes you into the spiraling world of retaliation, deception, and disclosure. The Ink Factory and Banijay Asia have produced a Hindi translation of John le Carré's "The Night Manager." Sandeep Modi and Priyanka Ghose are the series creator and director, respectively.
The extravagant drama and beautiful scenery permeate the entire series. Anil Kapoor has already made appearances in OTT-released movies, but this will be his debut web series. The two actors previously appeared together onscreen in the 2020 movie Malang. It's also Aditya Roy Kapur's first foray into digital media. The Hotstar Specials is also poised to create history. according to reports, the book's cover will now include the film's starring males, Anil Kapoor, and Aditya Roy Kapur. The show is an adaptation of John le Carré's book of the same name and is currently available to stream on Disney+ Hotstar. An Indian show will be featured on a global bestseller for the first time ever.
A Night Manager.
A ruthless arms dealer. A story to remember.🔥#HotstarSpecials #TheNightManager, now streaming in Hindi, Tamil, Telugu, Kannada, Malayalam, Bengali and Marathi.@AnilKapoor #AdityaRoyKapur @TillotamaShome #SobhitaDhulipala pic.twitter.com/ApWTU5iR5S

— Disney+ Hotstar (@DisneyPlusHS) February 16, 2023
Cast
Anil Kapoor, Aditya Roy Kapur, Sobhita Dhulipala, Tillotama Shome, Saswata Chatterjee, and Ravi Behl are among the actors who appear in the thriller The Night Manager. The series is made by The Ink Factory and Banijay Asia, and it was created, directed, and co-directed by Sandeep Modi and Priyanka Ghosh.
Plot
The storyline is based on the 1993 novel The Night Manager, by John Le Carre. A night manager named Jonathan Pine at a European hotel finds himself at the centre of an undercover operation to bring down a notorious international arms dealer in the post-cold war spy story. Tom Hiddleston performed this part in the British adaption. Richard "Dicky" Rope, a narcotics and money laundering expert, was portrayed by Hugh Laurie. Elizabeth Debicki and Olivia Colman were also featured. Aditya Roy Kapoor, the star of Aashiqui 2, and veteran actor Anil Kapur, have taken up these roles in the Indian adaptation. In the movie's official trailer, Shaan Sengupta, played by Kapur, is shown isolated in the mountains during a snowstorm and declares that darkness just breeds more gloom. As this is happening, Kapoor, the cigar-smoking Shailendra Rungta (or Shelley), is put in charge of a raging fight, certain that he can get away from the Indian authorities. Similar to a trojan horse, Shaan is asked to gain the trust of the arms dealer while working as a hotel night manager on the side. A dangerous game of trust and betrayal ensues, with the protagonist learning about love and treachery along the way.
Reception
In collaboration with BBC, Hotstar has licensed multiple remakes, including Indian adaptations of The Office, Luther, and Criminal Justice. According to reports, The Night Manager will be a six-episode feature, just like its British equivalent. It's not surprising that there is so much expectation for the series when you consider that the Sussana Bier-directed BBC adaptation won three Golden Globes.