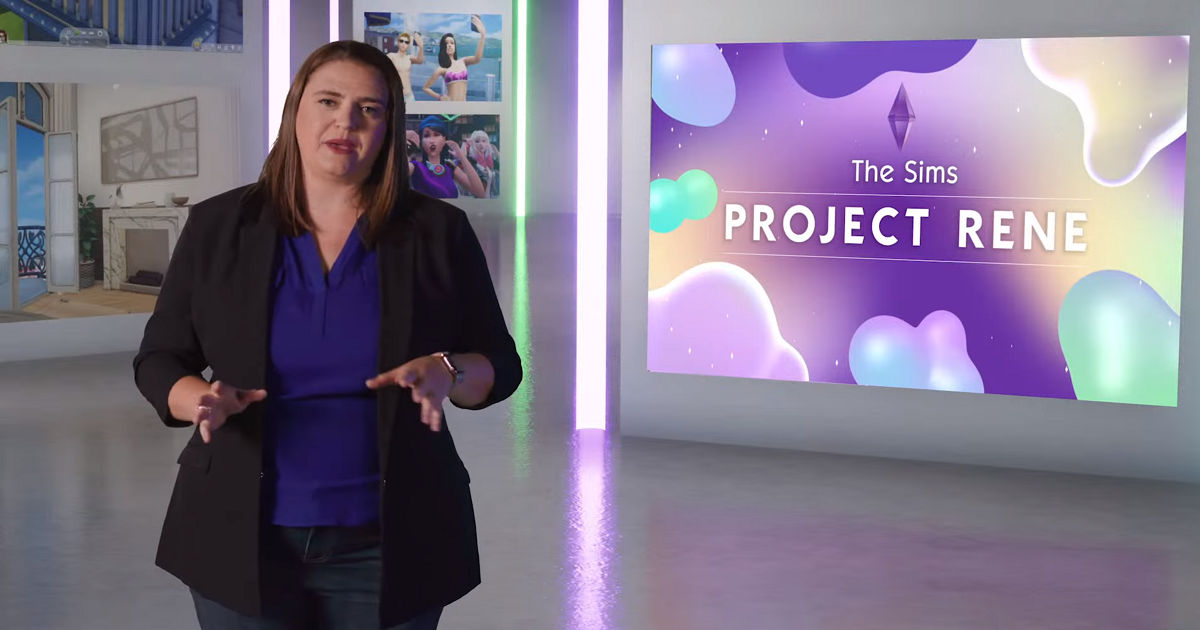 Only days removed from when the initial playtests began, The Sims 5 has apparently been cracked and pirated. The game, announced by EA and Maxis as "Project Rene" began playtesting on October 25 and it appears hackers were able to gain access to the playtest demo through access tokens which allowed them to capture footage from the game and share it across the internet.
The footage is from a playtest build of the game so it isn't quite representative of the game when it eventually comes out years from now. According to the hackers, the game is running on a version of Unreal Engine, although it is not yet confirmed whether it will be a previous iteration of the Engine or the latest Unreal Engine 5.
This could be a major setback for Maxis as leaked footage from unfinished builds of the game tends to start narratives around the game that are not quite justified. The game is potentially years away from launch and it is incredibly difficult to gauge the full potential and scope of the game from a playtest build.
Also Read: The Sims 5 "Project Rene" Officially Teased by EA; The Sims 4 is Currently Free to Play
The Sims 5 is the Latest to Fall Prey to Hacking and Leaked Footage
Over the course of the last few years, it seems like every major project in development has suffered some sort of leak. Famously, footage from The Last of Us Part II came out prior to launch, which set off a chain reaction that led to an incredibly tense launch mired in controversy – from threatening messages to devs and actors to review-bombing.
Just this last month, footage from an early build of what appears to be GTA 6 leaked onto the internet – which led many to believe that the game isn't a huge step up from its predecessor. This has created new narratives of the game that are hurting its reputation prior to any sort of official announcement or gameplay reveal from the developer themselves.
The Sims is an incredibly popular franchise and the next game in the series is a fairly serious deal for both EA and Maxis. Footage without proper context serves little to no purpose to the audience as it only shows them the smallest portion of the big picture. EA hasn't yet officially responded to the hack and it will be interesting to see if this results in a delay in playtest or whether the publisher decides to forgo playtesting altogether prior to launch.
Despite the hack, it is reported that feedback from playtesters has largely been positive and the overall experience of the game is largely satisfying. It will be interesting to see what sorts of innovation to the gameplay await players when The Sims 5 is finally released.