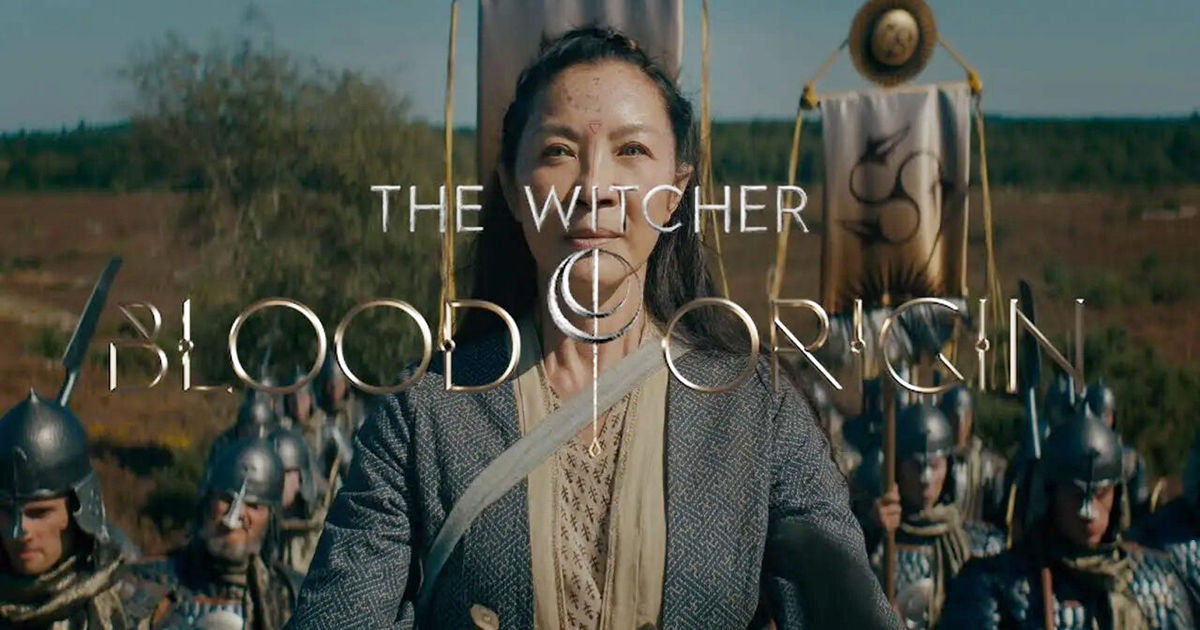 Highlights
Netflix has bagged the rights to stream Witcher-Blood Origin. 

The mini-series shall stream on Netflix from 25th December onwards. 

This is the prequel to the Netflix series The Witcher.
The Witcher – Blood Origin is an upcoming fantasy miniseries, the brainchild of Declan de Barra and Lauren Schmidt Hissrich. The show has been adapted from The Witcher book series by Andrzej Sapkowski. This show serves as a prequel to The Witcher series. It is going to be a limited series Coming on Sunday. The plot takes us more than a thousand years before the events of The Witcher, where seven outcasts in an Elven world join forces in a quest against an all-powerful empire. The show is set to stream on Netflix from Christmas Day, 25 December, onwards. 
The Witcher: Blood Origin OTT Release Date and Platform
The Witcher: Blood Origin will stream on Netflix from Christmas Day, 25 December
| | | | | |
| --- | --- | --- | --- | --- |
| OTT Release Date | OTT Platform | Theatrical Release Date | Language | Film Industry |
| 25 December 2022 | Netflix | NA | English | Hollywood |
The Witcher – Blood Origin Official Trailer 
Released 2 weeks ago, the trailer has got 1.4 million views on YouTube. With around 26K likes, this video is quite popular among viewers, so the show is sure to do well. 
Witcher Blood Origin Cast and Crew 
This show has an ensemble cast of famous actors. The actors in this show include Michelle Yeoh, Lenny Henry, Nathaniel Curtis, Dylan Moran, Francesca Mills, Laurence O'Fuarain, Sophia Brown, Zach Wyatt, Jacob Collins-Levy, Huw Novelli, Mirren Mack, Lizzie Annis, Amy Murray, Kim Addis, Hebe Beardsall, James Boyland, Vissolela Lucas, Hjörtur Jóhann Jónsson. Declan de Barra is the creator of this show. 
Witcher – Blood Origin – Storyline 
This show is supposed to be the prequel to the original Witchers. This show is set in a world 1200 years before the show, and centres on the origins of the first Witcher. The Witcher, a fantasy drama television series, has been inspired by the book series of the same name by Polish writer Andrzej Sapkowski. The show is on a fictional medieval-inspired landmass called "The Continent". This show explores the legend of Princess Ciri, Yennefer of Vengerberg, and Geralt of Rivia. This mythology-themed show is top-rated among audiences, and the first season did extremely well, prompting a sequel which is a prequel. Witcher Blood Origin is a must-watch if you want to know how the story began and its origins. Get ready to catch this show as soon as it drops on Netflix on 25th December 2022.