Highlights
Telecom giant VI is set to enable 5G for public.
The company has entered partnership with Motorla for enabling 5G.
All Motorola smartphones with 5G capability will support VI 5G.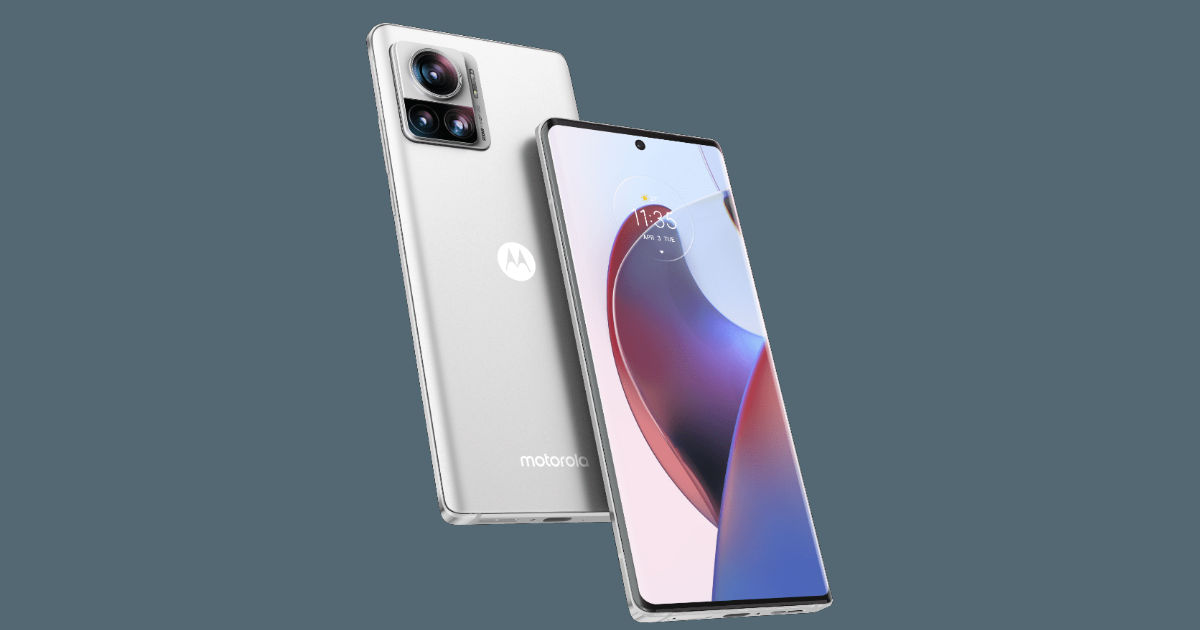 Reliance Jio has been expanding its true 5G services to many cities in India. It recently rolled out to 35 new cities, totaling 225 cities. One of the significant rival telecom networks, i.e., Airtel, has been expanding its 5G services across the country. However, VI (Vodafone India) has yet to roll out its 5G services. Finally, the telecom company is set to roll out its 5G services to users. The company has revealed about the partnership with Motorola for introducing 5G support in a press statement. The association has helped VI to implement 5G services for Motorola smartphones.
Motorola's Partnership with Vi to enable 5G services on its latest smartphones
The statement from the brand reads as Motorola successfully tests its latest and most popular smartphone models on Vi 5G spectrum. The devices were tested on 3350 to 3400 MHz spectrum bands in New Delhi. The Indian capital city is the only city where VI has enabled 5G services for its testing and purposes.
VI is yet to confirm about the date when 5G services will be available for the public. Avneesh Khosla, CMO VI, has said that the telecom giant will roll out its 5G services in the coming months to offer its customers a superior experience. The partnership with a famous smartphone brand has helped them to speed up the 5G enabling process.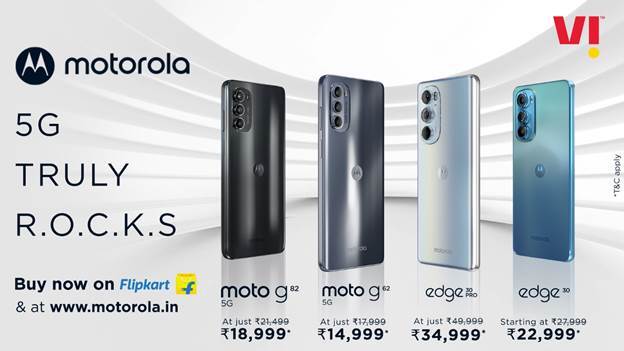 Apart from smartphone OEMs, it has partnered with various technology companies, domain experts, and start-ups to enable 5G for its customers. The partnership with VI will help Motorola to ensure a wide range of connectivity all over India with its existing 5G smartphones.
Most OEMs, including Samsung, Xiaomi, Realme, and iQOO, have enabled 5G services for their smartphones. The popular OEM was frequently criticized for not enabling 5G network on their devices. Motorola is the only brand in India that didn't skip any 5G bands to cut costs.
So, everyone expected Motorola to first roll out 5G services in India to its smartphone. The brand had enabled 5G networks on its smartphone by late November 2022. Airtel 5G was compatible with all Motorola 5G enabled devices except Moto Razr 5G.
Motorola, in partnership with VI, has extensively tested all the 5G enabled devices with the global 5G standards. The brand also tested its smartphone to follow 5G SAR norms for India. Motorola will enable all the 5G bands ranging between 11 to 13 on its smartphones.
List of Motorola Smartphones Enabled with Vi 5G
Please let us know in the comments about your experience using 5G in any of the above Motorola 5G smartphones.