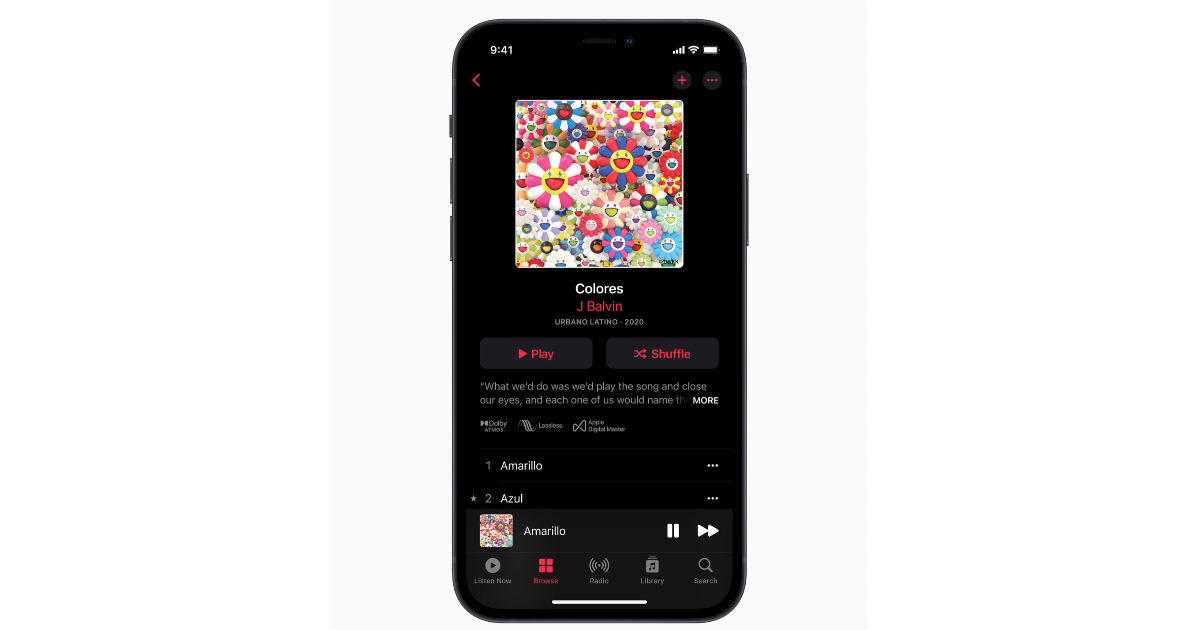 E-commerce giant Amazon matched Apple in bringing Hi-Fi music streaming for music streaming subscribers. The company announced that it will be offering Spatial Audio and Lossless audio streaming to its premium subscribers at no additional cost. Amazon's HiFi streaming service is called Amazon Music HD and will be offered to Amazon Music Unlimited subscribers. That suggests that the feature may not be available in India right now, since Amazon simply bundles Amazon Music with its general services at the moment, and doesn't offer Unlimited, as in the US and some other countries.
According to the report, Amazon Music Unlimited is sold at $9.99 per month, with a $2 discount for the company's Prime subscribers. Amazon Music HD was earlier offered at $14.99 ($12.99 for Prime subscribers). It's unclear whether lossless and spatial audio will roll out to Amazon Music subscribers immediately, but it should be soon enough. Apple has said that it will be bringing these features to the "entire catalogue" on Apple Music by June this year.
"Apple Music is making its biggest advancement ever in sound quality," said Oliver Schusser, vice president of Apple Music and Beats. "Listening to a song in Dolby Atmos is like magic. The music comes from all around you and sounds incredible. Now we are bringing this truly innovative and immersive experience to our listeners with music from their favorite artists like J Balvin, Gustavo Dudamel, Ariana Grande, Maroon 5, Kacey Musgraves, The Weeknd, and so many more. Subscribers will also be able to listen to their music in the highest audio quality with Lossless Audio. Apple Music as we know it is about to change forever," he added.
The world's largest music streaming platform — Spotify — is also expected to add support for these features sometime this year. Since Apple and Amazon have both said that the features will be available with no additional support, it's likely that Spotify will follow the same design. And as mentioned before, it's unclear when these features will be available in India, though Apple said its services will be available to all subscribers.
You will also have to have headphones that support such audio in order to listen to them.