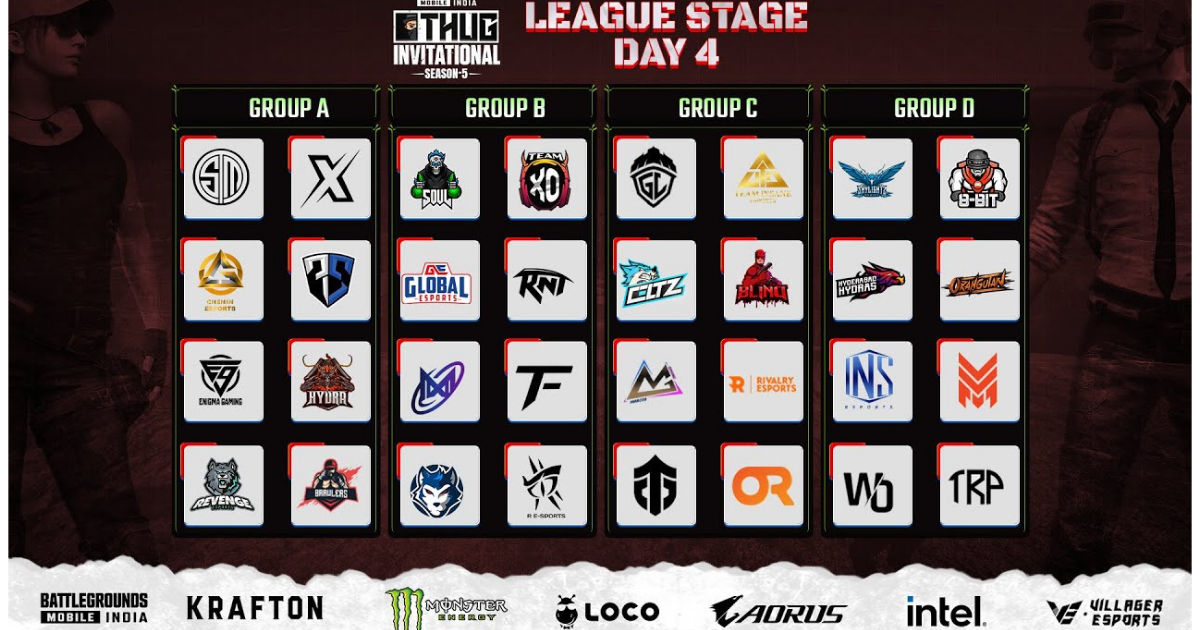 Thug Invitational S5 Day 4 marks its conclusion after the last 6 matches of the League stage are completed. With the league stage concluded, all eyes are now turned towards the Finals of the Thug Invitational's fifth season where a set of 16 teams will advance to the Finals of the event.
The fourth day has seen the invited teams competing in the last six matches left in the league stage. A total of 24 matches were played in a round-robin format among 4 groups and the top 4 teams from each group were set to qualify for the Grand Finals of the tournament. The tournament is featured with a prize pool of Rs 8 lakh where the winner takes home 4 lakh INR. Viewers can also earn several rewards as the organizers have set a few exciting viewership rewards including iPhones which unlock after achieving watching milestones.
Here are the overall standings of the event after Day 4.
Thug Invitational S5 Day 4 Overall Standings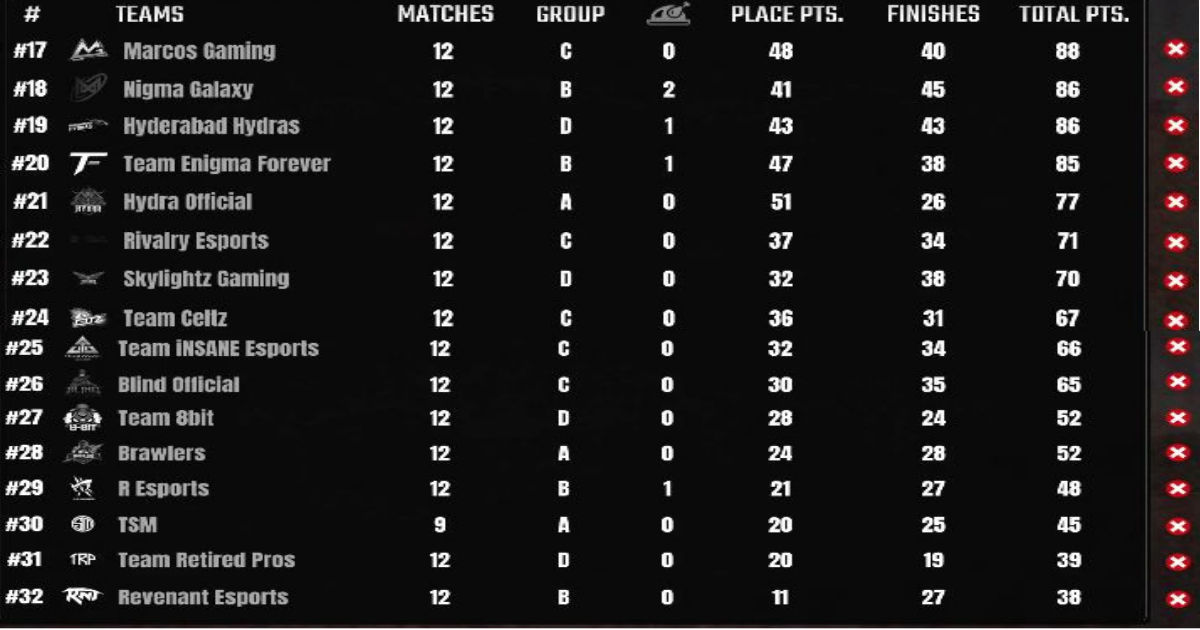 Match 1 (Group A x B): The first match was played on the desert map, Miramar, and this match was claimed by the champions of BGMI Pro Warrior Cup S2, Nigma Galaxy with 9 finishes.
Match 2 (Group A x C): Erangel is the map in which the second match was played where Chemin Esports, the table-toppers had secured the WWCD with a whopping total of 15 kills. was secured by Revenge Esports with 10 finishes under their name which was played on Miramar.
Match 3 (Group A x D): Fan-Favorite team X Spark had won the third match of the day with a total of 12 kills under their name while Revenge esports was eliminated at the #2 spot with 12 kills.
Match 4 (Group B x C): Team Enigma Forever had rung the winning bells in the fourth match with 11 kills.
Match 5 (group B x D): Fav-favorite team Soul has emerged victorious in the fifth match with 10 finishes under their name.
Match 6 (Group C x D): The last match of the day was won by team INS with 12 finishes.
With high consistency, Chemin Esports continued to lead the points table with 173 points. Team OR overall standings, the top 16 teams have qualified for the Grand Finals of the event. Here is the list of teams that have made it to the Finals.
Chemin Esports
OR Esports
Mayhem
Revenge Esports
Enigma Gaming
Team INS
Orangutan Gaming
Entity Gaming
Team Soul
Team X Spark
Team XO
7Sea Esports
Godlike Esports
Reckoning Esports
Global Esports
Walkouts
Top Fraggers after Day 4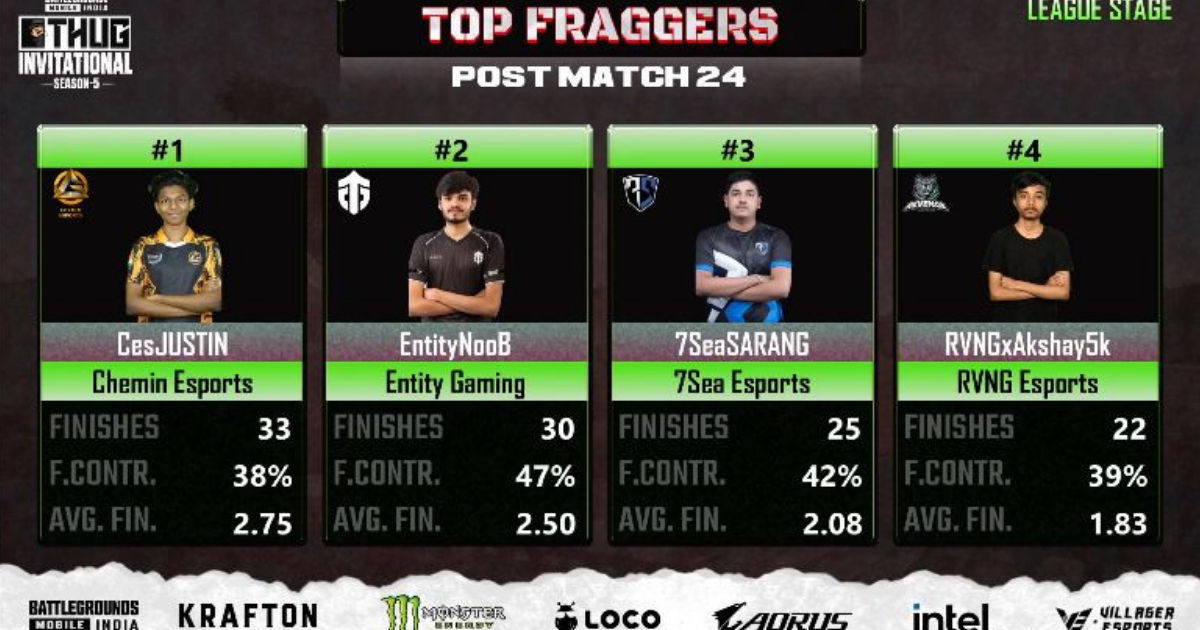 Justin (Chemin Esports) – 33 finishes
Noob (Entity gaming) – 30 finishes
Sarang (7Sea Esports) – 25 finishes
Akshay (Revenge Esports) – 22 finishes
The above-listed 16 teams will now battle it out in the Finals of Thug Invitational Season 5 which will take place on 18, 23, 24, and 25 May. The stream will be broadcasted Live exclusively on LOCO from 1:30 PM IST.