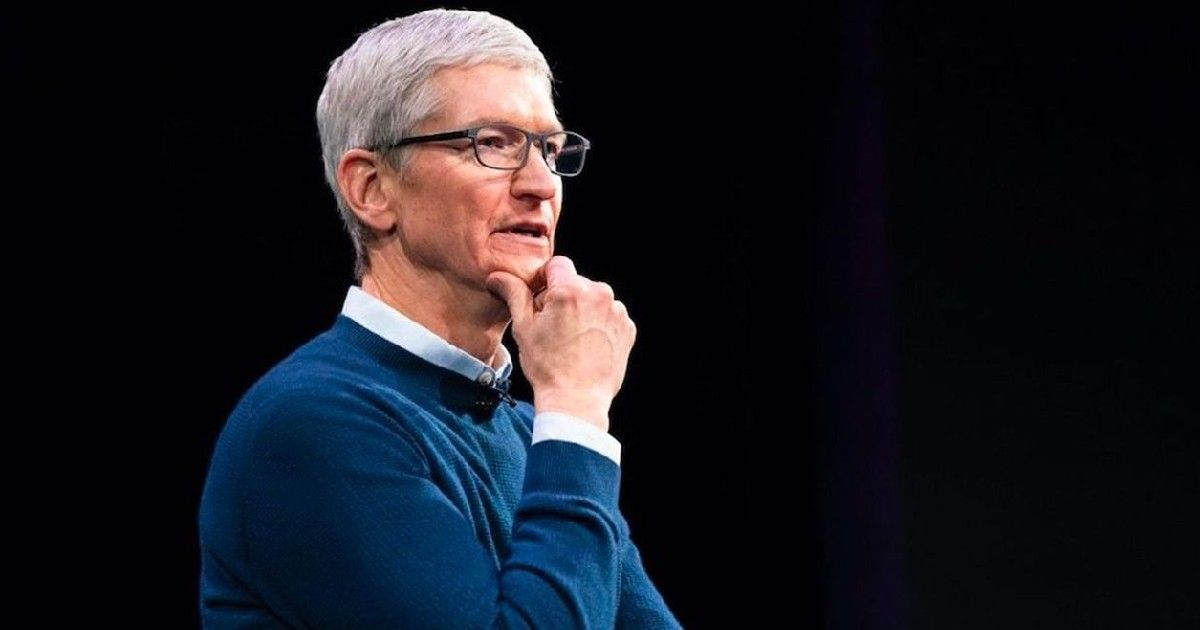 Apple CEO Tim Cook at the Viva Technology event shared some key insights on the company's approach towards privacy and security. Cook, during an interview with Brut, took a dig at Android and said that the side-loading of apps is a risk to the privacy and security of users. He further stated that privacy is at the core and Apple reviews each app before it makes it to the App Store. Cook also reiterated the company's plans to go carbon-neutral by 2030. When asked about the Apple Car, the CEO had an interesting response. Let's take a look at more details on what Apple CEO Tim Cook said at Viva Technology 2021.
Android has 47 times more Malware: Tim Cook
At the Viva Technology 2021, Apple CEO Tim Cook said that side-loading of apps will damage the security and privacy of users. The CEO made the statement while talking about Europe's General Data Protection Regulation (GDPR). Cook said that the side-loading of apps on the iPhone is not in the best interest of the user's security and privacy. It will not only destroy the security of the iPhone and other privacy initiatives like privacy labels on the App Store, App Tracking Transparency.
Cook further made a bold statement that Android has 47 times more malware than iOS. Unlike Android, iOS has a single App Store where all apps were reviewed before getting listed. This helps keep the malware outside Apple's ecosystem of devices, which users have valued and appreciated, according to Cook. 
Regarding Apple's ambitious goal of going 100 per cent carbon neutral, Cook said that Apple as a company is environment friendly and runs on 100 per cent renewable energy. However, the company wants to take it a step further and involve its supply chain and usage of its products with the consumer. He further revealed Apple's future plans to not remove anything from the earth for the new iPhones. Cook also highlighted the progress by stating that 40 per cent of Mac's aluminium and 98 per cent of the iPhone 12 materials are recycled.
Lastly, When asked about Apple Car's timeline, Cook did not acknowledge or deny its existence and said that he needs to keep some secrets. Analyst Ming-Chi Kuo had previously stated that the Apple Car is not coming before 2025 at least.
Thanks for reading till the end of this article. For more such informative and exclusive tech content, like our Facebook page