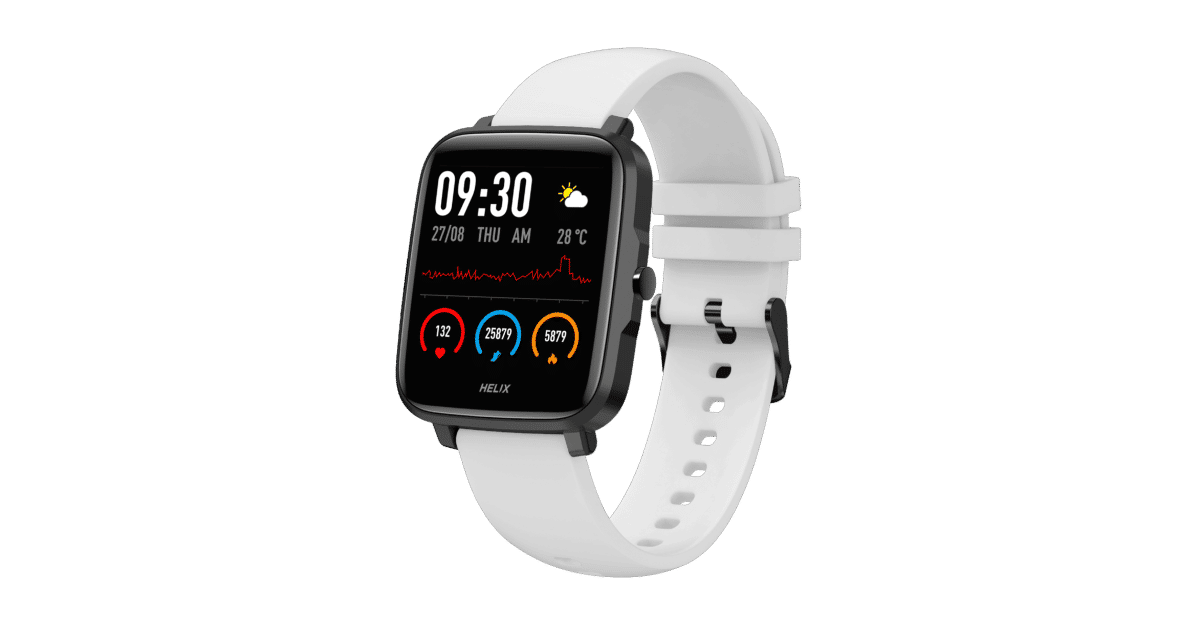 Watchmaker Timex has launched the first made-in-India smartwatch in the country. The watch, called the Helix 2.0, is being manufactured in Baddi in Himachal Pradesh. The company says the Baddi factor has the SA 8000 and ISO 45001:2018 certification, which are certifications required to ensure health and occupational safety on factory floors. Companies usually choose to import their smartwatches from China, since these devices have higher margins than many other consumer tech products.
To be clear, the Times Helix Smart 2.0 was already available in India, for Rs. 3,999, it's just being manufactured here in the country now. The device is available in Black, Black Mesh, Green, Rose Gold Mesh and White colours. It was launched during the Amazon Prime Day sale recently, and has a 1.55-inch touchscreen display, with physical buttons on the right side. It offers continuous temperature and heart-rate monitoring features. Timex claims the smartwatch will offer 15 days of standby battery and nine days of active usage on each charge.
The Timex Helix Smart 2.0 also has 10 sports modes, including basketballs, football, yoga, treadmill, badminton and skipping. It is IP68 water and dust resistant and has 24 watch faces. 20 of these watch faces are accessible through the Times iConnect app, while the 4 others are built into the watch. It also syncs with the Google Fit and Apple Health apps.
"SA 8000 is one of the world's first auditable social certification standards for decent workplaces, across all industrial sectors. This launch was enabled by Timex India's partnership with Singapore based IOT firm KaHa Pte Ltd. KaHa extended the necessary SKD Kits, assembly process and relevant technology platform support & process expertise to Timex India during the smartwatch assembly," the company said in a press release.
"At Timex India, we believe that innovation is second nature to us and therefore we don't stop challenging ourselves to do better. We believe that this first made in India smartwatch by Timex India will make our smart wearable solutions more easily accessible to a huge domestic market in India. As passionate watchmakers, we are constantly striving to improve efficiency and create superior value for our customers," said Srinivasan Rajagopalan, General Manager – Operations, Procurement & PPC at Timex India.
"We are delighted to collaborate with Timex India for manufacturing of smart wearables in India, all powered by our proprietary COVE platform. Together, we aim to make wearable technology in everyday life more enriching, safe & fun," Pawan Gandhi, CEO and co-founder of KaHa, said.