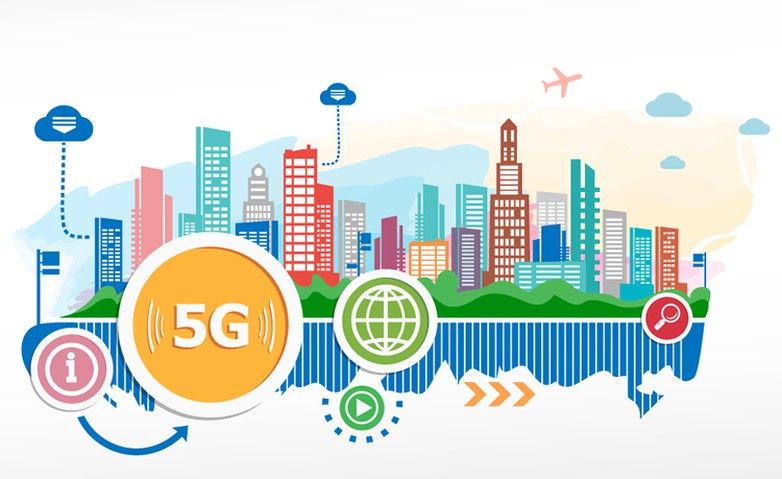 The Mecca of Tech Enthusiasts, the Mobile World Congress is going to hold its 2019 edition from 25th February in Barcelona. Now we've all been hearing a ton of rumors and speculations about the new devices that are going to be unveiled at the event. But this year could also prove to be a landmark one in the history of consumer tech, as we brace ourselves for probably the most significant technological advancements in the recent history. We've summed up the top 5 new and exciting technologies that are expected to be showcased at the MWC 2019 and here's a quick look at them to get you excited.
MWC 2019: Say Hello to 5G
We've been hearing the talks for a while now, but looks like it's finally time. If reports are to be believed, we might have not one, but multiple confirmed 5G ready devices that will be unveiled at this year's MWC. Starting off with Samsung, which is going to release its much-awaited Galaxy S10 series of phones at a standalone event on 20th Feb. Along with the regular S10 and the S10+ models (and a new S10 Lite), there are also reports suggesting a 5G ready variant of the S10 is in the works, and it'll be interesting to see if Samsung uses the MWC to showcase their top-of-the-line beast. However, with three members of the S10 family already confirmed, and another foldable Galaxy lined up, it could very well be possible that Samsung saves its 5G magic for later this year (point to be 'Note'd). Well, if that isn't news enough, LG has more or less confirmed that it will be launching a 5G ready device at the MWC, along with its flagship LG G8 ThinQ. This 5G device is touted to come with a Snapdragon 855 processor, a 4000mAh battery and vapor cooling chamber. The bigger battery and specialized cooling solutions might be necessary as these 5G ready devices will be a lot more power hungry than the current set of smartphones. This device could very well be the LG V50 ThinQ, because LG's strategy of pushing the V series as a competitor to Samsung's Note line is clearly not working. LG's 5G ready device is reported to be launching in the US first through Sprint, and in Europe with still unspecified carriers. Notably, the 5G network spread across the world is still in nascent stages, and there's certainly some time before 5G smartphones become a common thing. Along with Samsung and LG, even Xiaomi is reportedly readying a 5G ready version of its recently launched Mi Mix 3.
MWC 2019: Bend It Like Beckham
Samsung has been flirting with the idea of a foldable phone (dubbed Galaxy F/Galaxy X) for quite some time now. Last November, it gave us the first look at an actual concept phone with a foldable screen, called the "Infinity Flex Display". No other details were revealed about the device or its launch date, but multiple reports point to this foldable Galaxy device being launched in the first half of 2019. If these reports are true, there's no reason to believe that Samsung won't show off the phone at the MWC. We already know of a few details about this foldable Galaxy device. It will have two displays: an outer 4.5-inch 840 x 1960 screen to be used when the device is folded, and the foldable 7.3-inch 1536 x 2152 display, which will unfold into a proper tablet sized device. Google has already announced native support for foldables in Android so that there'll be seamless continuity in app usage while folding/unfolding the devices.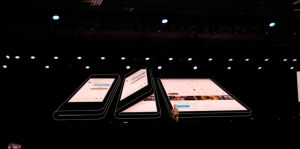 Although Samsung was the first to tease the idea of a foldable phone, we've already seen other companies give this idea a try. The ZTE Axom M and the Royal FlexPai are two phones that already demonstrated what flexible phones might look like. And now looks like even Huawei has joined the race. Multiple reports suggest Huawei might also be showcasing a foldable phone at this year's MWC, and it has already shown a production-ready device to a select audience behind closed doors. This device could very well be the next 'Mate' series flagship from Huawei. None of these foldable devices are expected to come cheap though as their prices would be easily around the $1500 mark.
MWC 2019: 10X Lossless Zoom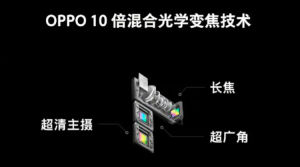 Oppo has already teased a triple camera setup, comprising of a wide angle lens, a telephoto lens and a third camera lens, arranged in a periscope-kind of manner, which will help it to achieve upto 10x optical zoom. There were no details revealed about the phone which will get this setup first. Although, Oppo promised more details will be revealed at the MWC, where it's hosting a special press conference with the hashtag #GetClose almost confirming the launch of this 10x optical zoom system. It's a true engineering marvel that Oppo has managed to cram in a DSLR-like optical zoom level into a pocket-sized device. It will truly mark a new era in mobile photography and we should be surely seeing many more brands coming up with similar solutions.
MWC 2019: Triple Charge System
Qualcomm announced the next iteration of its fast charging technology a couple of months back, and it is supposed to debut at the MWC with the launch of the first smartphones with the Snapdragon 855 chip. Qualcomm is calling it the Triple Charge system, which unlike the latest Quick Charge standards, supports three simultaneous streams of currents, instead of two. This would mean considerably faster power deliveries with improved thermal protection against battery heat-up. Qualcomm is claiming that with this new standard, power delivery will be increased to upto 32W for wired charging (QC4.0+ supported 27W) and upto 15W for wireless charging (from 12W currently). These numbers definitely don't look other-worldly because of technologies like Super VOOC and Huawei Supercharge etc which are delivering insane charging speeds at upto 50W. But Qualcomm is still the most preferred choice of processors for most Android flagships, so needless to say, this new fast charging standard, possibly named Quick Charge 5.0, would be one of the most popular ones in 2019.
MWC 2019: Facial Recognition, AI by NTT
Japan's biggest Telecom player, NTT has already announced that they'll be present at the MWC, and the tech they have to offer is impressive to say the least. Starting off with AI, last year they showed off a security camera prototype which could 'watch' video footage in real time and alert the owner if it detects any suspicious behavior (e.g. shoplifting). To add to that, the company has promised that it will showcase a 'Smart Airport' solution at the MWC, which will include a border control system that works using Facial Recognition and AI. There's also a "Smart City" exhibit which will consist of "real-time people tracking system developed jointly with Panasonic", basically comprising of a surveillance system working on AI and facial recognition. The company is also planning to host some 5G based exhibits, namely a cloud based AR sports stadium (whatever that means), and even a medical operation theatre powered by 5G technology which might enable doctors to carry out surgeries from remote locations via Internet.