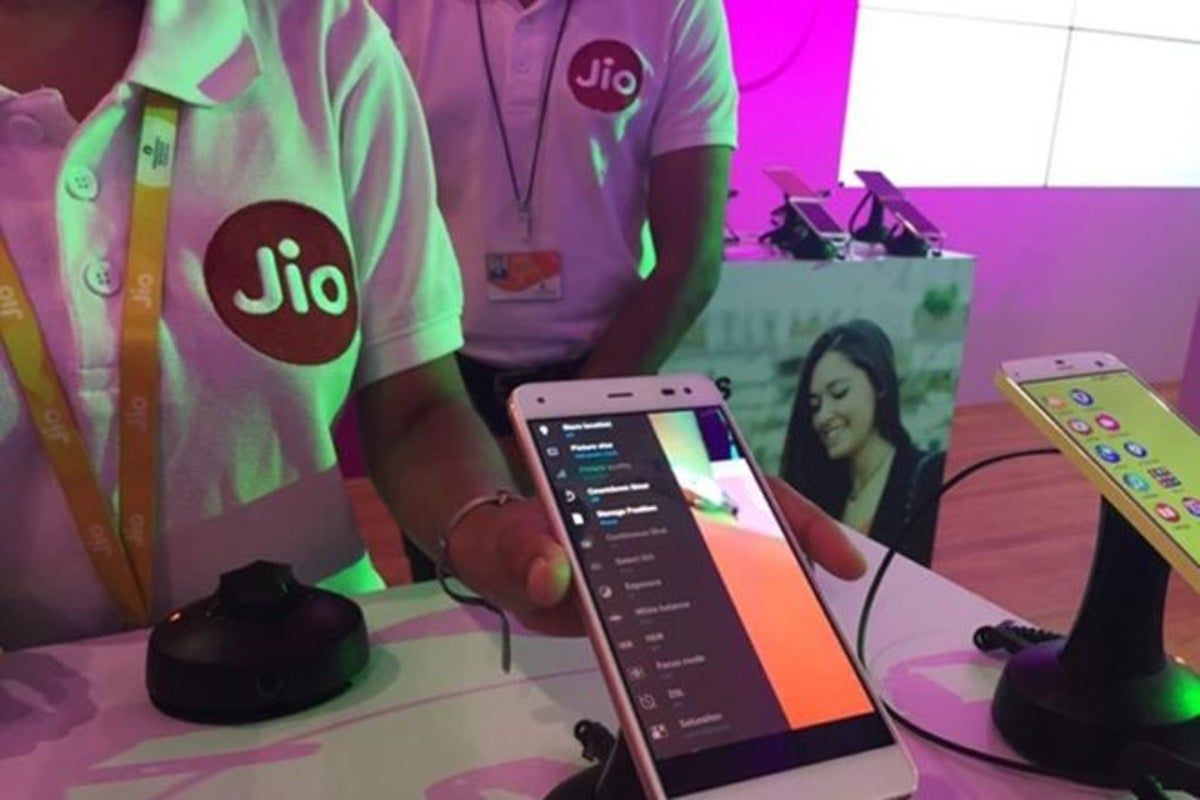 Ever since Reliance Jio had to take the tough decision of charging its customers for the calls they make to the non-Jio numbers, the company has introduced a bunch of plans in order to make up for the same. We recently saw the company introducing the all-in-one prepaid plans for its users which include free Jio to non-Jio voice calling minutes. Amongst the latest plans that the company has introduced as of late, we have compiled the list of the top 5 Jio plans that offer more 4G data and validity benefits. If in case you are a Jio user and are wondering as to which plan to opt for, you are at the right place.
Note – Just in case you were unaware, recent steps towards reversing enacted regulation on IUC by TRAI has compelled Jio to recover IUC of 6 paise/minute for all mobile voice calls to other operators. So, users need to top up their Jio number with a minimum of Rs 10 to make calls to other networks. Remember! with every recharge of Rs 10, you will get 1GB of 4G data credited to your account as a voucher.
Top 5 Jio Plans that Offer More 4G Data and Validity Benefits
Rs 399 Prepaid Recharge Plan
Rs 444 All-in-one Recharge Plan
Rs 299 Prepaid Recharge Plan
Rs 1699 Annual Prepaid Recharge Plan
Rs 498 Prepaid Recharge Plan
Note that all the premium Jio services including Jio Cinema and Jio TV are included in all of these plans and you can make use of them for no additional costs.
1. Rs 399 Plan
The Rs 399 prepaid recharge plan comes with 126GB of free date which is divided into 1.5GB data per day. Post that, users will still be able to browse the internet at 64 Kbps for free. Users get 100 SMS/day and unlimited free Jio-to-Jio voice calling. If you want to make a call to a non-Jio number, you can opt for an IUC TOP-UP voucher starting at Rs 10. To compensate for this additional charge, Jio is offering 1GB of free data for every Rs 10 spent which is a good thing. The validity of the Rs 399 plan stands at 84 days.
2. Rs 444 All-in-one Plan
Amongst the All-in-one recharge plans the company has introduced recently, the Rs 444 plan is one of the most compelling ones. The INR 444 all-in-one prepaid plan offers 1,000 non-Jio minutes, 168GB of data, unlimited Jio-to-Jio calls, and 100 SMS a day for 84 days. Furthermore, if you opt for this plan and get the recharge done via PayTM, things get even better as you get a flat discount of Rs 44 on the same. Want to know how to get that? You can head to our existing coverage of the same.
3. Rs 299 Plan
The R2 299 prepaid recharge plan by Jio offers 84GB of data for a validity of 28 days which translates to 3GB of data per day. If you need a lot of data and are not concerned with the validity, the Rs 299 plan is the one for you. Other than the data, users get to send 100 SMS/day and make free unlimited Jio-to-Jio voice calling as well.
4. Rs 1699 Annual Plan
Though the Rs 1699 prepaid recharge plan looks a bit expensive, it actually is pretty economic if you think of the long-term. The Rs 1699 plan would ensure that you don't need to recharge your phone for the next 365 days.
The Rs 1699 plan comes with a 1-year validity, 1.5GB of free data per day which sums up to 547.5GB of total data. Moreover, you can send 100SMS/day for the entire year.
5. Rs 498 Plan
The Rs 498 prepaid recharge plan comes with 91 days validity and you get 2GB of free data per day which means you get 182GB of total data with this plan. You get 100 SMS/day as well. For non-Jio calls, you can use the IUC TOP-UP vouchers which start from Rs 10.
Top 5 Jio 4G Data Plans List
| | |
| --- | --- |
| Name of the Jio Recharge Plan | Benefits of the Plan |
| Rs 399 Plan | 1.5GB 4G data per day, 100 SMS/day, unlimited free Jio-to-Jio voice calling. Validity: 84 days |
| Rs 444 All-in-one Plan | 168GB free 4G data, 100 SMS/day, unlimited free Jio-to-Jio voice calling, 1,000 non-Jio minutes. Validity: 84 days |
| Rs 299 Plan | 3GB of 4G data per day, 100 SMS/day, unlimited free Jio-to-Jio voice calling. Validity: 28 days |
| Rs 1699 Annual Plan | 1.5GB of 4G data per day (547.5GB total data), 100 SMS/day, unlimited free Jio-to-Jio voice calling. Validity: 365 days |
| Rs 498 Plan | 2GB of 4G data per day, 100 SMS/day, unlimited free Jio-to-Jio voice calling. Validity: 91 days |