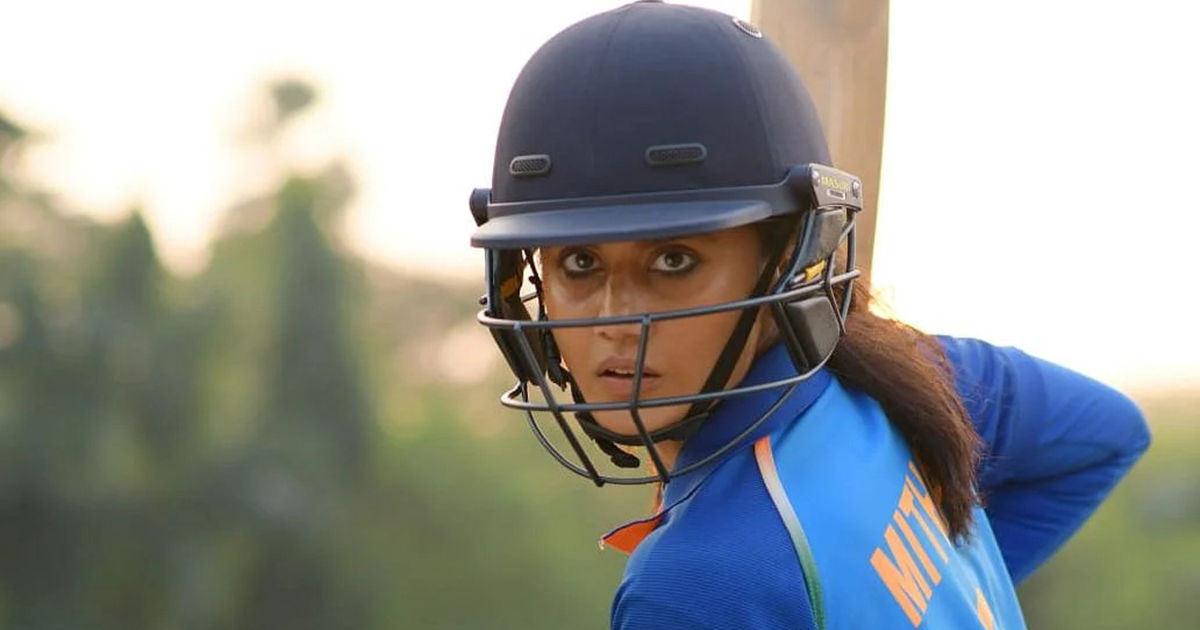 Gone are the days when films were only released in theaters where people flocked to see shows which went on for weeks and months. This was followed by month long teasing before it hit TV channels which in itself was made a fanfare of it the film was popular. But with OTT platforms now, films have before far more accessible to people and can be watched at a whim without having to wait for them being telecasted at particular times with ad-breaks of course.
OTT platforms like Netflix, Amazon Prime, Voot, Disney+ Hotstar, Sony Liv ensure to bring fresh content for its viewers each week in order to keep them engaged. And this week the top five films going live on OTT platforms include Malayankunju, Shabaash Mithu, Rashtra Kavach Om, Window Seat and Cadaver.
| | | |
| --- | --- | --- |
| Name | OTT Platform | Release Date |
| Malayankunju | Amazon Prime Video | August 11 |
| Shabaash Mithu | Netflix | August 12 |
| Rashtra Kavach Om | Zee5 | August 11 |
| Window Seat | Zee5 | August 11 |
| Cadaver | Disney+ Hotstar | August 12 |
Malayankunju (Amazon Prime Video – August 11)
Malayankunju is a Malayalam film directed by Mahesh Narayanan and starring Fahadh Faasil, Rajisha Vijayan, Indrans, Jaffer Idukki, Irshad and others. It was initially released back in July 22, 2022 and has been a critical success and even doubled its budget in terms of box office returns. The survival thriller showing a man trapped in a landslide.
Shabaash Mithu (Netflix – August 12)
This biopic of legendary Indian cricketer Mithali Raj is played by Taapsee Pannu and directed by Srijit Mukherjee. While the film was made with a budget of Rs 30 crore, it apparently failed miserably at the box office and only managed to cash in Rs 2.23 crore. Despite being panned by critics, some audience received it well.
Rashtra Kavach Om (Zee5 – August 11)
An out and out action film, Rashtra Kavach Om features Aditya Roy Kapur, Sanjana Sanghi, Jackie Shroff, Ashutosh Rana in the leading roles. The action-thriller has been directed by Kapil Verma and revolves around a special para forces commando named Om Rathore and his exploits to save the country.
Window Seat (Zee5 – August 11)
This Kannada suspense thriller with a romantic element has been directed by Sheetal Shetty and stars Nirup Bhandari, Sanjana Anand, and Amrutha Iyengar in prominent roles. This film was a relative success and had a budget of about Rs 10 crores and managed to earn Rs 12 crore at the box office. The story is of a loner yet romantic person named Raghu and his love for sitting at the window seat during his commute, and a romance that blooms with a girl he spots one day.
Cadaver (Disney+ Hotstar – August 12)
Cadaver is a term that refers to dead bodies at the morgue and the film revolves around a series of unexplained deaths and a forensic surgeon who takes it upon herself to solve the mystery. The film has been directed by Anup Panicker and features Amala Paul as the protagonist. It is an OTT release and has a budget of around Rs 20-30 crores. (Please note that there is a previously released film of the same name that is available on Netflix, not to be confused with this one)
Other Films Coming this Week
| | | |
| --- | --- | --- |
| Other Shows/Film Coming this Week | OTT Platform | Release Date |
| Day Shift | Netflix | August 12 |
| Bloodshot | Netflix | August 12 |