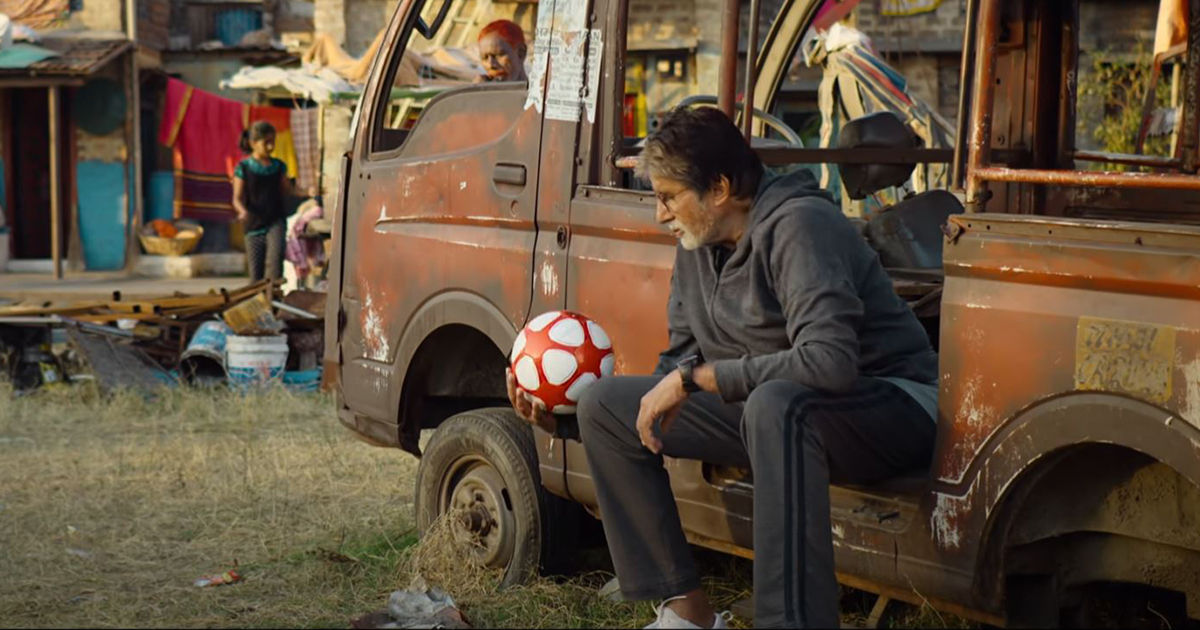 OTT platforms in India including Netflix, Amazon Prime, Voot, Disney+Hotstar, Sony Liv provide fresh content for users each week. And with these platforms as the primary source of entertainment for many users.
This week there are some big releases which include films on Netflix like Jhund, Thar and Radhe Shyam. Besides these there are some other releases on other OTT platforms as well. Man of the Match on Amazon Prime Video and Home Shanti on Disney+Hotstar are some of the other shows coming this week as well. Here we have a list of the top five things to watch on OTT platforms for this weekend.
| | | |
| --- | --- | --- |
| Name | OTT Platform | Release Date |
| Radhe Shyam Hindi | Netflix | May 4 |
| Man of the Match | Amazon Prime | May 5 |
| Jhund | Zee5 | May 6 |
| Thar | Netflix | May 6 |
| Nasir | SonyLIV | May 6 |
Jhund (Zee5 – May 6)
Starring Amitabh Bachchan in the role of Vijay Barse the coach who founded the organisation Slum Soccer that aims to better the lives of underprivileged children with football.
Bachchan as Vijay Barse brings together a rag-tag team of underprivileged youngsters together to form a football team that helps them find purpose in their lives.
Thar (Netflix – May 6)
Thar is the newest mystery, crime thriller to hit Netflix and will star Anil Kapoor and his son Harshvardhan Kapoor in the leading roles. This film is set in the 80s in Pushkar, Rajasthan where Harshvardhan Kapoor's character Siddharth a slave trader goes to find his missing father and the action ensues.
Radhe Shyam Hindi (Netflix – May 4)
The version of Radhe Shyam that hit Netflix this week is the Hindi dub of the popular Telugu film that released back in March 2022. This romance stars Prabhas and Pooja Hegde in the lead roles and incidentally the Telegu, Tamil, Kannada, and Malayalam versions are available on Amazon Prime Video.
Man of the Match (Amazon Prime – May 5)
This Kannada film feature Nataraj S Bhat, Dharmanna Kadooru, Sundar Veena, Veena Sundar, Vasuki Vaibhav and Atharva Prakash in prominent roles. Man of the Match is not your usual film and the premise of it is that a director makes an audition call where he films the whole auditions and creates conflict among the participants. Hence, chaos ensues.
Nasir (SonyLIV – May 6)
This critically acclaimed Tamil film by Arun Karthick tells the story of a middle-aged street salesman named Nasir. He lives with his wife Taj, mother Fatima and cousin Iqbal in a ghetto. He is a loving and compassionate man but the present bigotry and divisive nature of the political state ends up creating problems in life.
Other Shows and Films Coming this Week
| | | |
| --- | --- | --- |
| Other Shows/Film Coming this Week | OTT Platform | Release Date |
| 12 Mighty Orphans | Netflix | May 1 |
| Baked Season 3 | Voot | May 2 |
| Hold Your Breath: The Ice Dive | Netflix | May 3 |
| Dear Father | Amazon Prime | May 4 |
| The Pentaverate | Netflix | May 5 |
| Clark | Netflix | May 5 |
| Pet Puraan | SonyLIV | May 6 |