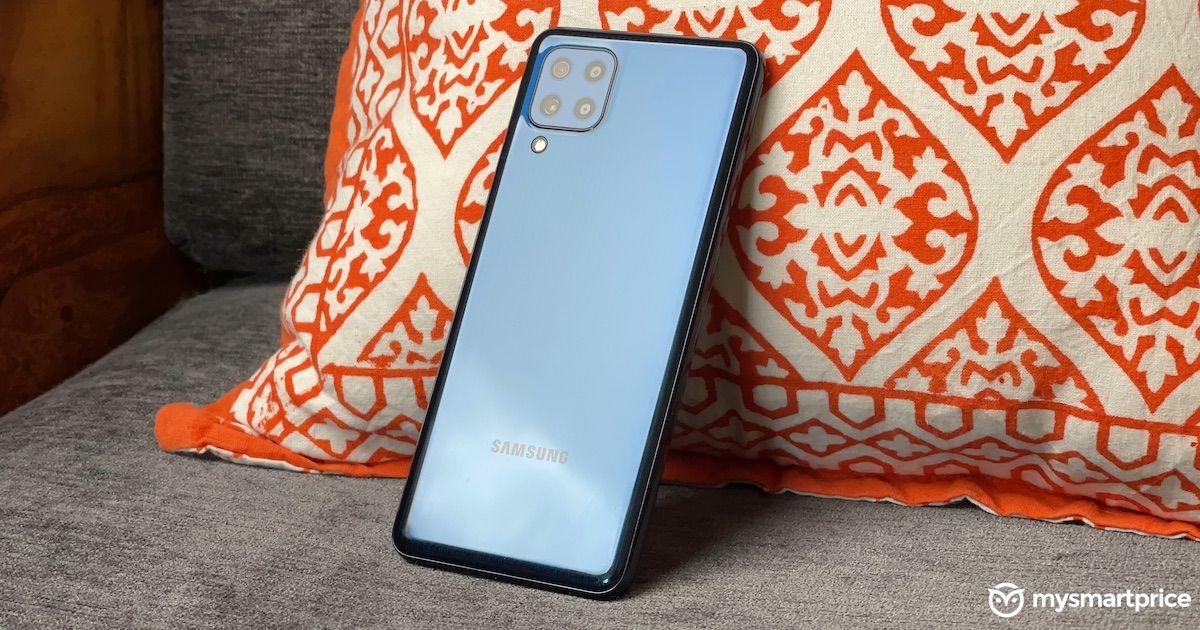 The Samsung Galaxy M32 is here among us, and straight off the bat, makes a compelling case for itself in a highly competitive mid-range smartphone market. Binging on exciting new content is in vogue for Indian smartphone users and even the smallest features make the biggest differences when it comes to making a buying decision. With GenZ immersed deep into watching the latest shows, movies and videos from their favourite creators, it makes all the more sense for OEMs to cherry pick features that offers the best binging experience. With all that's loaded in the smartphone, it is clear that the Samsung Galaxy M32 has passed the pressure test with flying colours.
Today, if you are in the market to find a competent, value for money mid-range smartphone that will give you peace of mind, great performance, superlative looks and a supreme overall package, your search ends here. It's not all statement, though – the specifications and feature set on offer with the Samsung Galaxy M32 makes its case in this cut-throat competitive industry. On this note, here's a look at five key reasons that makes the Samsung Galaxy M32 an excellent device to buy, considering all the factors that you can have when buying a smartphone.
A display that is actually a cut above the competition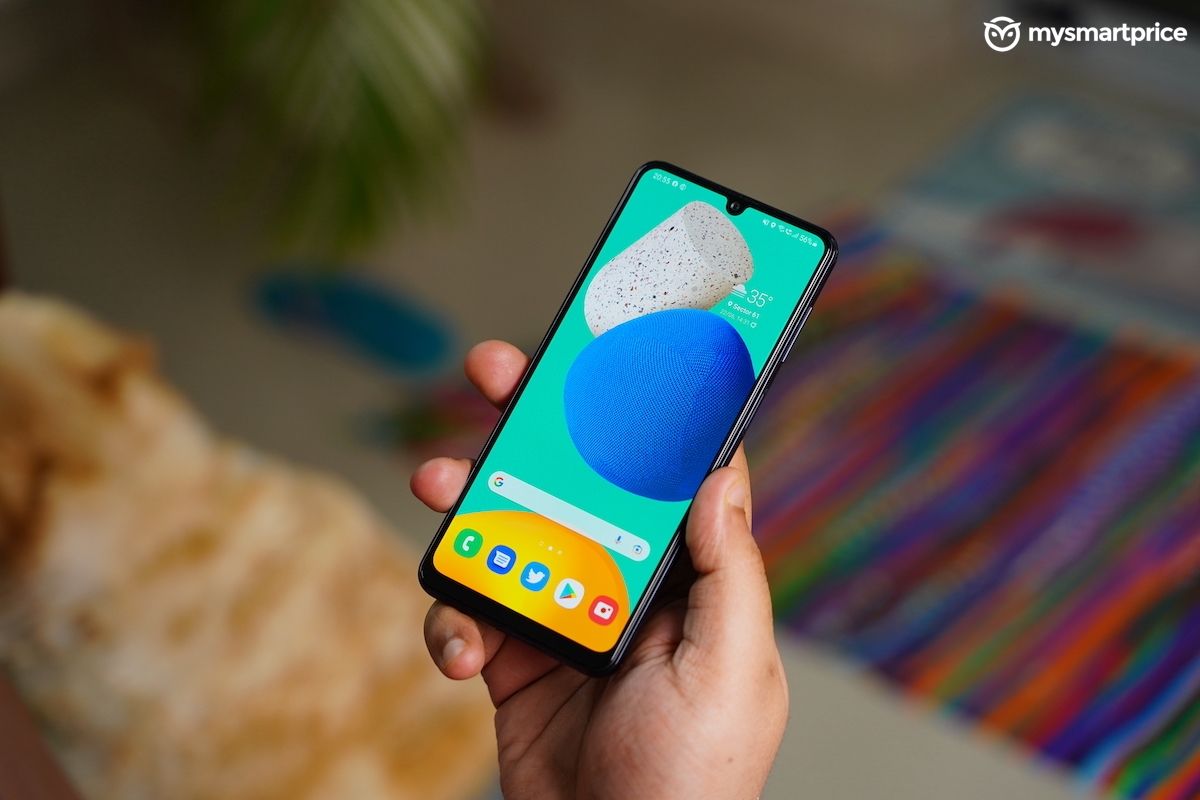 The Samsung Galaxy M32 features the segment-best Super AMOLED 90Hz Display, which therefore ranks it not just as one of the best phones in its own category, but almost a cut above. The Super AMOLED panel is a signature to Samsung's tried and tested display formula. With Full HD+ screen resolution, 90Hz refresh rate and 800 nits in high brightness mode, in terms of specifications, this display has it all. Where it really shines, though, is in the real world.
Thanks to the AMOLED panel, the display of the Samsung Galaxy M32 produces supremely vibrant colours that not just look great, but are easy on the eye as well. The gentle touch of the colours can be spruced up through settings, or made warmer when reading at night. The 90Hz refresh rate makes even reading everyday content on webpages a stutter free visual experience, and the smoothness on the display ranks it as among the best in the category.
The display is also bright enough when you are out under the sun, making the Samsung Galaxy M32 a smartphone that you can take anywhere. The adaptive brightness makes sure that it automatically tunes itself to what's around you, so that you don't have to squint or struggle to see what's on your screen.
Fantastic battery life and super quick to charge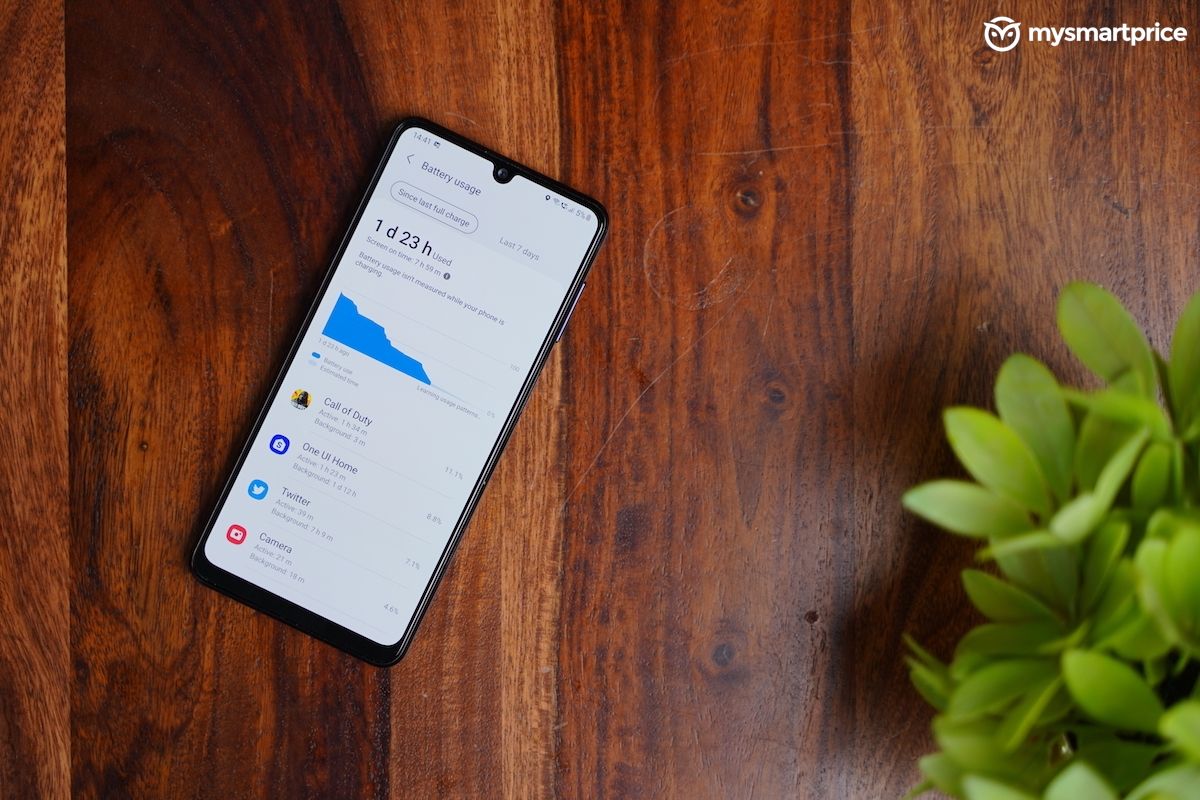 Powering the Galaxy M32 is a massive, 6,000mAh battery that fits into a fairly compact and stylish body, thanks to Samsung's use of cutting edge battery technologies. However, it is not just battery capacity that Samsung cares about – you also get superb battery longevity thanks to the use of Samsung's 15W fast charging technology. This makes sure that the battery charges superfast, and also maintains its overall life. If that's not enough, you can also upgrade to a 25W Fast Charger for quicker charging without compromising on the battery longevity.
The 6,000mAh battery, meanwhile, is capable of producing multi-day usage for you. Samsung claims a 40 hour talk time, and 25 hours continuous video playback. This makes sure that you don't face the panic of waking up in the morning with your phone at low battery status. You can enjoy hours of video streaming, video conferencing, navigation, music streaming and even gaming, and still return home with enough firepower left in your Galaxy M32. All things considered, this is just as fantastic a battery as you can expect on a modern day smartphone right now.
A great set of cameras for the budding photographer in you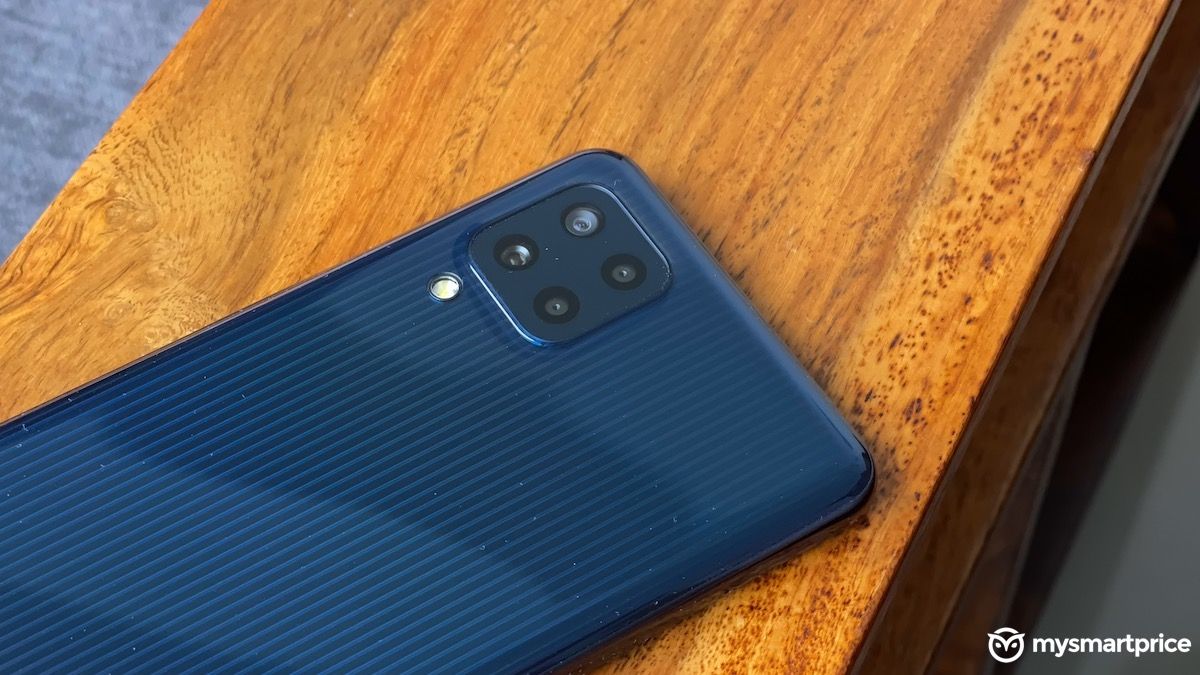 At its rear, the Samsung Galaxy M32 features a 64MP quad camera module, arranged in a neat little square that sits at the top left corner. It's not just a quad camera module for the sake of it – Samsung has given enough performance in the cameras to make sure that there's something for everyone. The centrepiece is the 64MP primary camera unit with an f/1.8 lens, which offers wide enough aperture and high resolution with pixel binning. The result? You get great details and fine textures, without needing to buy a dedicated camera.
The excellent colours and dynamic range of the camera is maintained through its 8MP ultra-wide camera as well, which lets you capture superb, wide angle panorama shots without needing a dedicated fisheye lens. Wanna go up close to a subject, such as the butterfly that you just spotted on your window sill? The 2MP macro unit, paired with the 2MP dedicated depth sensor makes that possible as well. You can also seamlessly switch to video mode at the tap of a button, and record soaring full HD videos that retain the real-world colours of what's all around you. And for selfies and vlogging, the Samsung Galaxy M32 rocks a 20MP selfie shooter. 
Performance that powers you through games and keeps your things private.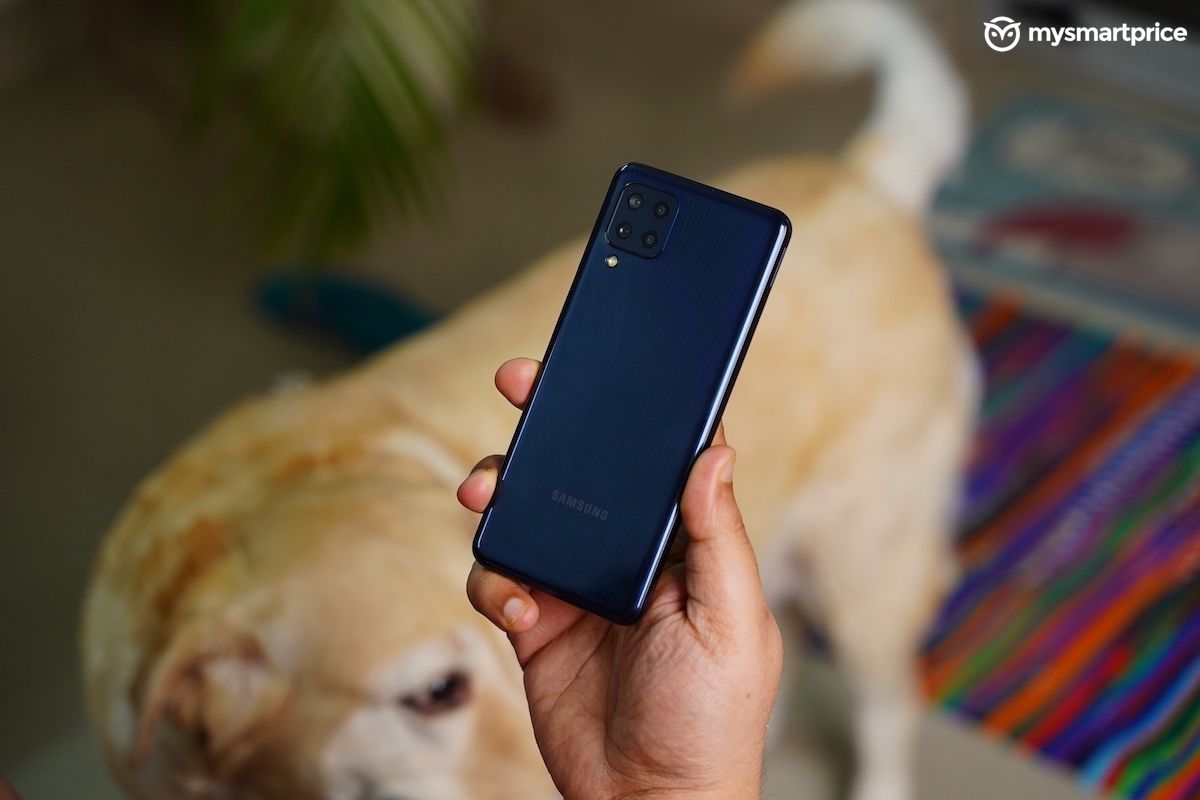 From emails to work documents and spreadsheets, the Samsung Galaxy M32  is adept enough to handle all your performance challenges through the average work day. With 6GB RAM and an octa-core processor, the Galaxy M32 can take on just about anything you throw at it. But more importantly, it also keeps your data private, away from prying eyes. At the heart of it is Samsung's Knox security standard which ensures essential data like your credit card details, identification, and confidential files are all encrypted and stored securely. 
Furthermore, with features like Alt Z which lets you quickly secure your personal files, photos and videos before you hand over your phone to a friend by just double clicking the power button. The smartphone is also intelligent enough to suggest content that you'd like to watch, surface your photos as memories and more. 
Superb value for money, equally great ergonomics
Finally, the Samsung Galaxy M32 excels at offering you the best in-hand feel, without burning a hole in your pockets. At 9mm thickness and 196g weight, the Galaxy M32 fits perfectly in your hands and pockets, without disrupting your usage experience. 
You get all of this at a starting price of Rs 13,749 with available bank discounts, making it one of the most competitively priced smartphones out there. With a wonderfully vibrant display, robust battery life, exciting cameras and enhanced privacy features, the Samsung Galaxy M32 really balances out the price to performance ratio, and gives you one of the best value propositions that you can look for in the market right now.
You can buy yours today from Amazon.in and Samsung.com.
Thanks for reading till the end of this article. For more such informative and exclusive tech content, like our Facebook page