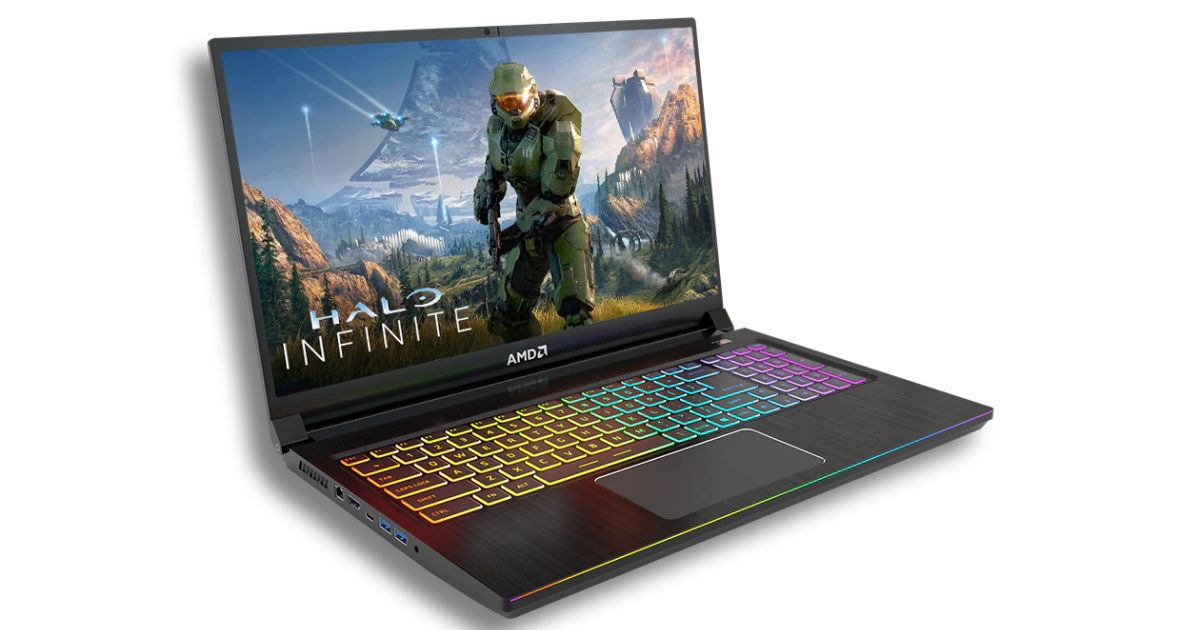 In the gaming industry, it is true that nothing matches the power of a gaming desktop rig. However, a gaming station with no portability is not something everyone leans towards. That's where gaming laptops feature. We have a plethora of these portable gaming rigs on the market. While all of them boast superior performance, some come with additional focus on a particular aspect. This focus and extra features make the laptops special and push us to be more careful when buying a gaming laptop that usually requires a sizable investment.
So, when you're looking for what's best for your budget, there are some things that you should consider before taking the plunge. Several companies like AMD, Intel and others offer an array of systems that can crunch power. These systems come with features that you may not find in other laptops.
Also read: Lenovo Refreshes Yoga AIO Lineup With Latest AMD Ryzen 6000 Processor
So, here is a nifty buying guide for gaming laptops that not just deliver immense power but also certain key features like in terms of graphics technology, AI-powered computing, support for next-gen connectivity and, of course, deliver longer battery performance.
CPU Is the Key
The CPU is the brain of any PC or a laptop. It is where all the computing lies. Although there are top-performing CPUs from several brands, AMD seems to stand out in terms of the sheer power it generates to push the machine and the price it comes at. You can get the latest AMD Ryzen™ 6000 Series Mobile Processor-based gaming laptops at around Rs 1 lakh. The Ryzen™ 6000 specifically brings AMD Advantage laptops that are high-performing machines specifically made with a combination of premium displays, tech and design that complements the gaming experience.
Unlike GPUs, CPUs are not usually upgradeable, so getting the latest model in the budget could be a good decision. But, remember, it all depends on your budget.
Choose Your GPUs Carefully
GPUs are equally important as the CPUs since they process, manage and enhance graphics and images. Graphics of a game is of utmost importance for a gamer to experience it in the way the developer wanted it to be experienced. You get some high-end GPUs from AMD and NVIDIA. However, AMD's Radeon™ RX 6000 series with DDR5 memory edges with its RDNA 2 architecture delivers high frame rates. Some AMD laptops are also available with NVIDIA RTX GPUs. However, some of these are upgradable, and you can choose the best combination based on your gaming needs instead of buying the best one initially.
Also read: Asus ROG Strix Scar 15, 17, Strix G15, G17 Launched in India With Up to 12th Gen Intel H-series and AMD Ryzen 6000 Processors: Price, Specifications
If you are looking for entry-level gaming, you could try the Nvidia GTX 3050 or RX 5500M GPUs. In case you don't want to spend a lot, get the AMD Ryzen™ 5000 Series. Mainstream gamers can go for RTX 3060 or RTX 3070. The Ryzen™ 6000 series works well here.
The Perfect RAM and Storage Combo
This is often a confusing situation since, most of the time, the RAM and storage combinations are tied to each other, and users often go for the highest ones without knowing what exactly is the right pair. A 16GB RAM version is necessary for mainstream gamers, while the entry-level gamers can still play some titles on 8GB. It is also possible to upgrade it in future. As for the storage, stick with SDD if possible. 512GB SSD is standard in many laptops, but a 1TB SSD is always better. If you don't want to spend that much, go for a model with both a hard disk and SSD. In the case of HDD, make sure you get one with 7,200rpm instead of a slower 5,400rpm.
In case you want to upgrade in the future, it is possible to go for a 2TB HDD to store a few more titles.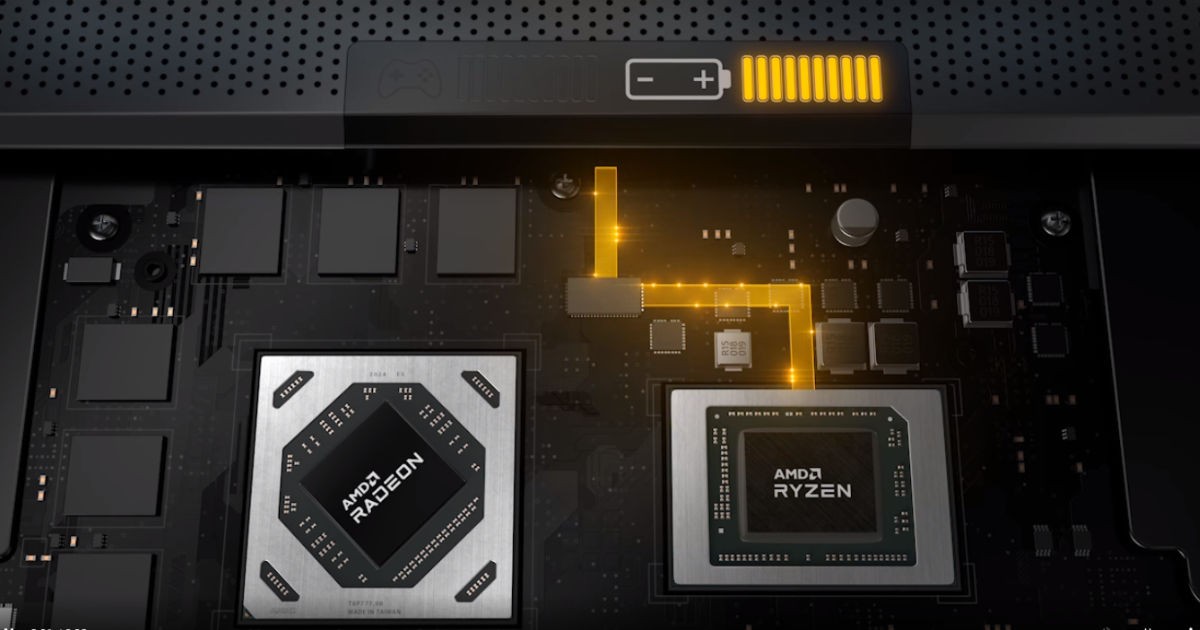 Display: Screen Resolution, Speed and Type
While the CPU and GPU exist to deliver the title the way it was intended to, the screen is where the gamers see it all come to life. So, having that 'perfect' screen that is not straining your eyes when playing for long sessions, is colour accurate, has more refresh rate and has no frame rate drops is important. While OEMs feature gaming laptops with an anti-glare screen, up to 360Hz refresh rate, and good colour gamut coverage, AMD-based laptops come with an inbuilt AMD FreeSync technology that eliminates stuttering or tearing in games. It locks the screen's refresh rate to the graphics card's frame rate, which is effective when playing FPS titles. Nvidia's G-Sync is also an option.
Also read: Sony PS5 Pro Could be on its Way as AMD Looks to Hire Chip Developers
Both the 15-inch and 17-inch screen sizes are ok as it is subjective. However, if you are going for a larger screen, the trade-off comes in the form of a heavier laptop. That said, avoid anything below FHD (1920 x 1080) resolution. FHD resolution works well in case you have enabled Ray-Tracing. However, in 4K resolution, it might not be an option for some games. OLED panels look good with deeper blacks, but not all of them support high refresh rates, and the possibility of burn-in is also there.
Can't Ignore the Keyboard
A keyboard has its uniqueness, and a preference is important here, considering it is usually the section from where you control the entire game. You should definitely look at the key travel and get the one with 2mm since it will prevent you from hitting the keyboard's frame. High-tier laptops even come with mechanical keys. Next is the availability of customisable Macro Keys to tie certain functions in gameplay. Anti-ghosting is also important, especially when using multiple keys for combos. Professional gamers should also look out for n-key rollover, so the key is registered no matter what other keys are being pressed.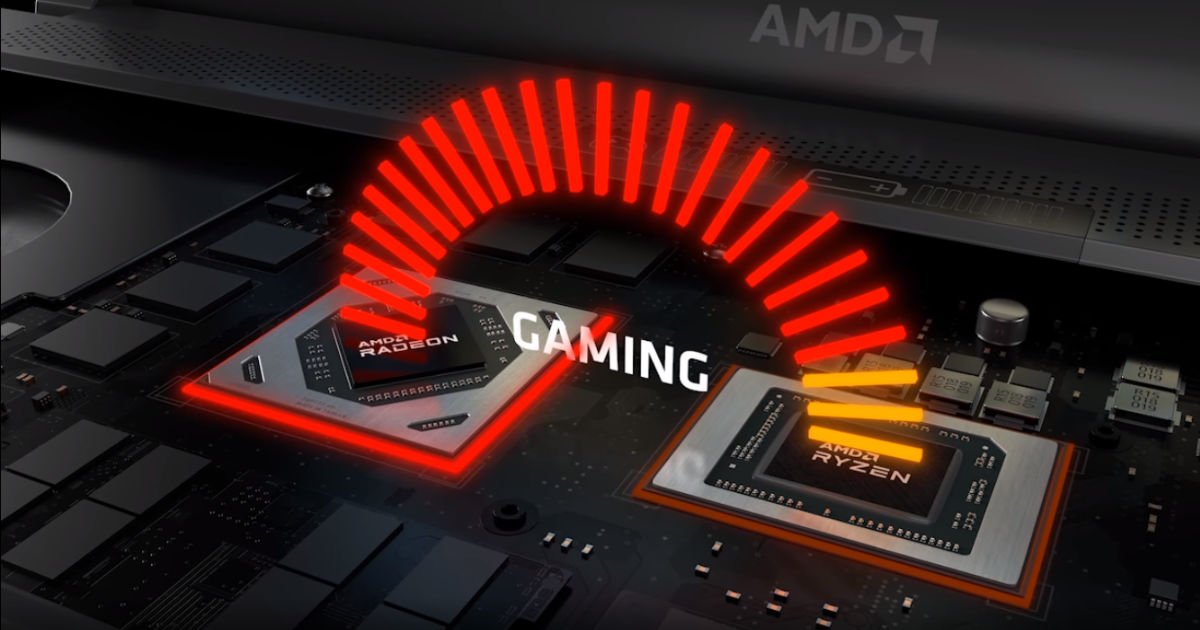 Lastly, the backlight ability. This is easy to get since all the gaming laptops have it these days. The number of customisations may differ as per the OEM and their software.
Bonus – A Long-Lasting Battery
Usually, when you have a powerful AMD gaming laptop, the battery is something that not a lot of gamers are concerned about—playing titles on a gaming laptop while on the go is rare and limits the functionality of the device greatly since the battery is the only source of power. However, in case you want to get other tasks done while moving, a good battery backup is required.
You can check AMD Ryzen™ 6000 Series laptops that are usually slim, easy to carry and power-efficient since they use the 6nm tech. In addition, the smart battery management of the chip does take care of the battery performance.