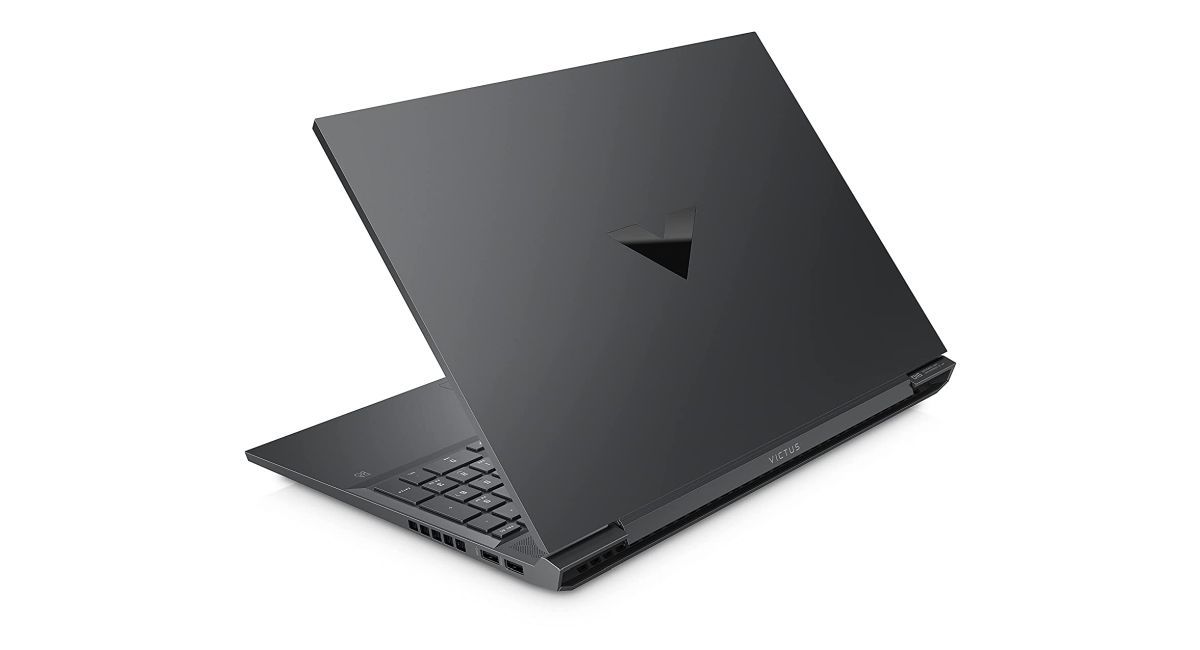 AMD rules the roost, when it comes to the gaming PC and laptop segments in India. The brand's Ryzen CPUs, Radeon GPUs and related features are the best in price vs performance. However, gaming is not the only segment AMD products are limited to. The right set of specifications and features is essential for anyone who wants a laptop for professional work. Considering India as a market, the majority of users these days prefer to have a single yet powerful setup that suits the gaming use case, and can handle productivity as well. This is where AMD-based laptops work out to be a smart investment.
If you are looking for an All-in-One laptop that can do professional work during the day and handle graphics-intensive gaming titles at night, here are your best options!
Also read: Here's What Makes AMD-Powered ASUS ROG Strix G17 (2022) An Excellent Gaming Machine
HP Victus (E0362Ax)
HP is one of the oldest and most experienced brands in the PC and laptop market, and the HP Victus certainly proves to be a very capable option. The laptop has a lot to offer to gamers and working professionals as well. Priced at Rs 1,09,990, the HP Victus (E0362Ax) seems a heavy investment initially, but it balances out with some of the future-proof specs. This laptop runs the powerful AMD Ryzen™ 7 (5800-H) SoC, which is a notch below the latest Ryzen™ 6 series but is still a capable chip that can easily run the majority of the heavy AAA titles. The CPU is complemented by the NVIDIA RTX 3060 GPU (6GB DDR6 memory) and 16GB DDR4 RAM, which is expandable up to 32GB. The display is also a highlight here with a 16.1-inch QHD resolution panel that supports 165Hz refresh rate, 3ms response time and 100% sRGB colour gamut coverage for a better visual experience. Adding to the package is 1TB SSD storage.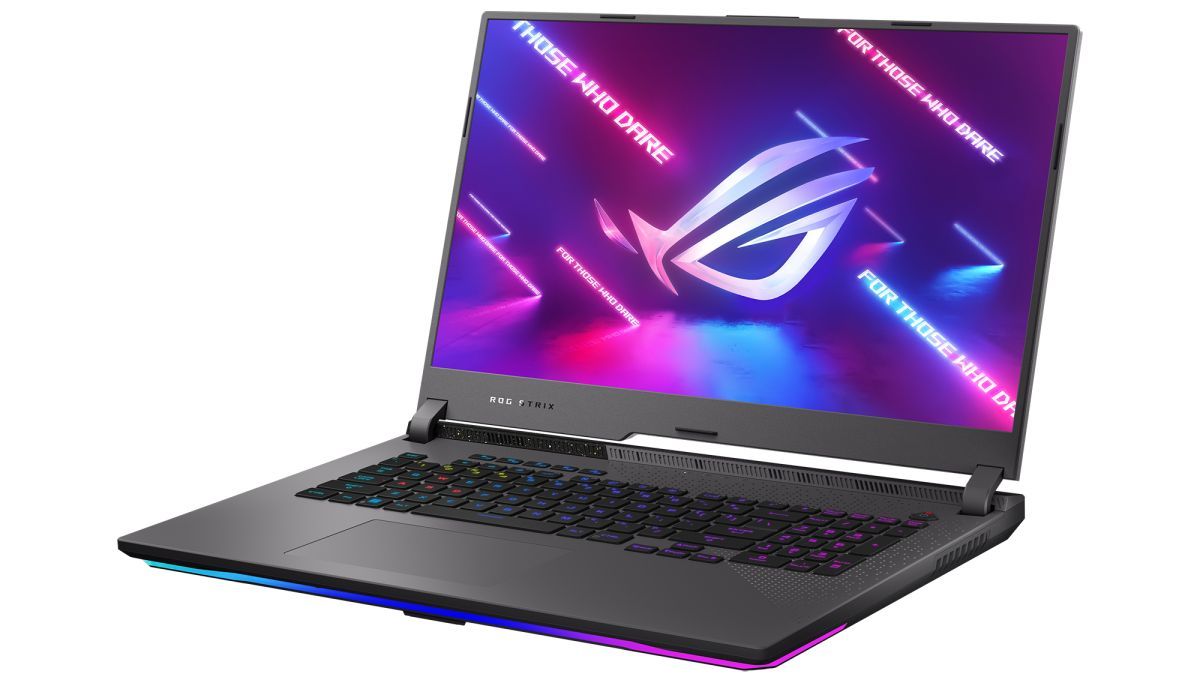 ASUS ROG Strix G17 (2022)
If you want the best of both worlds, you simply can't miss the ASUS ROG Strix G17 (2022). That's because it is one of the most powerful laptops that comes with the latest and high-performing AMD Ryzen™ 7 (6800H) CPU. The machine also happens to be a rare find as it offers the latest AMD Ryzen 6 Series Mobile CPU at around Rs 1 Lakh in India. A powerful processor can run your AAA graphics intensive titles with a breeze. Adding to the power is the NVIDIA RTX 3050 GPU, 8GB DDR5 RAM and 512GB SSD. For gamers and working pros, the viewing experience is not an issue as the laptop has an immersive 17.3-inch FHD anti-glare display with 144Hz refresh rate, Adaptive Sync and 16:9 aspect ratio. In addition to the beastly processor and high-class display, the ROG Strix G17 also has MUX Switch + Optimus, ROG Boost to increase the clock speed, and rapid USB Type-C Charging that can charge the 90Whr battery from 0 to 50 percent in 30 minutes. The fast charging battery is something that will definitely get the attention of working professionals who are usually on the go. In addition, gamers and media streamers will love the Dolby Audio support.
Also read: AMD Gaming Laptops Under Rs 1 Lakh You Can Buy Right Now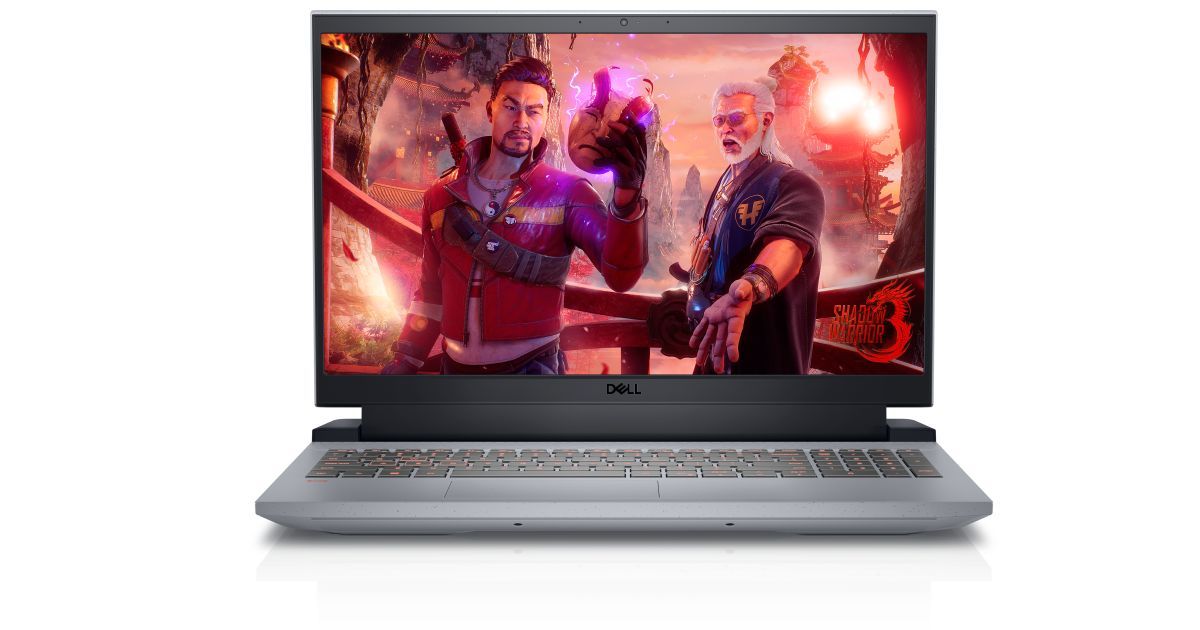 Dell G15 Ryzen™ Edition Gaming Laptop
If you fancy a good-looking gaming laptop with angular cuts and a clean, metal-like finish – something that might turn heads in your office as well, Dell G15 Ryzen Edition is the way to go. The G15 gaming laptop has a spaceship-like design with a broad hinge that has vents at the back and a slim front that gives an overall wedge shape. However, "with great power comes great responsibility" of handling games as well as heavy software. All of this is taken care of by the AMD Ryzen™ 5 (5600H), which works along with NVIDIA GeForce RTX 3050 GPU, 16GB DDR4 RAM and 512GB SSD. In addition, you get a capable 15.6-inch FHD screen with 120Hz refresh rate for visuals. The G15 costs Rs 80,000 and is for those who are slightly more serious about gaming (and want to get a good amount of professional work done on the same device). Media viewing also gets better with dual nahimic 3D Audio speakers.
Dell Inspiron 7415
Dell's Inspiron 7415 is priced at around Rs 85,000 and offers a pretty good deal for the asking price. The powerful laptop runs on the AMD Ryzen 7 (5700H) octa-core processor along with AMD Radeon GPU graphics, 16GB DDR4 RAM and 512GB SSD storage. While these sound like a well-knit set of specs for both gamers and office use, what makes the package better is the 15.6-inch FHD display which is touch-enabled as well. This makes the Dell Inspiron 7415 laptop easy to carry around, easy to operate and remain stylish – while having the beastly specs for gaming. You also get a built-in speaker tuned by Waves Maxx Audio Pro along with a 4-cell battery claiming to deliver up to 12 hours of power. And since it is a 2-in-1 laptop, the portability factor is high with this one.
Also read: Top 5 Reasons Why AMD Powered Gaming Laptops Are the Best in the Gaming Ecosystem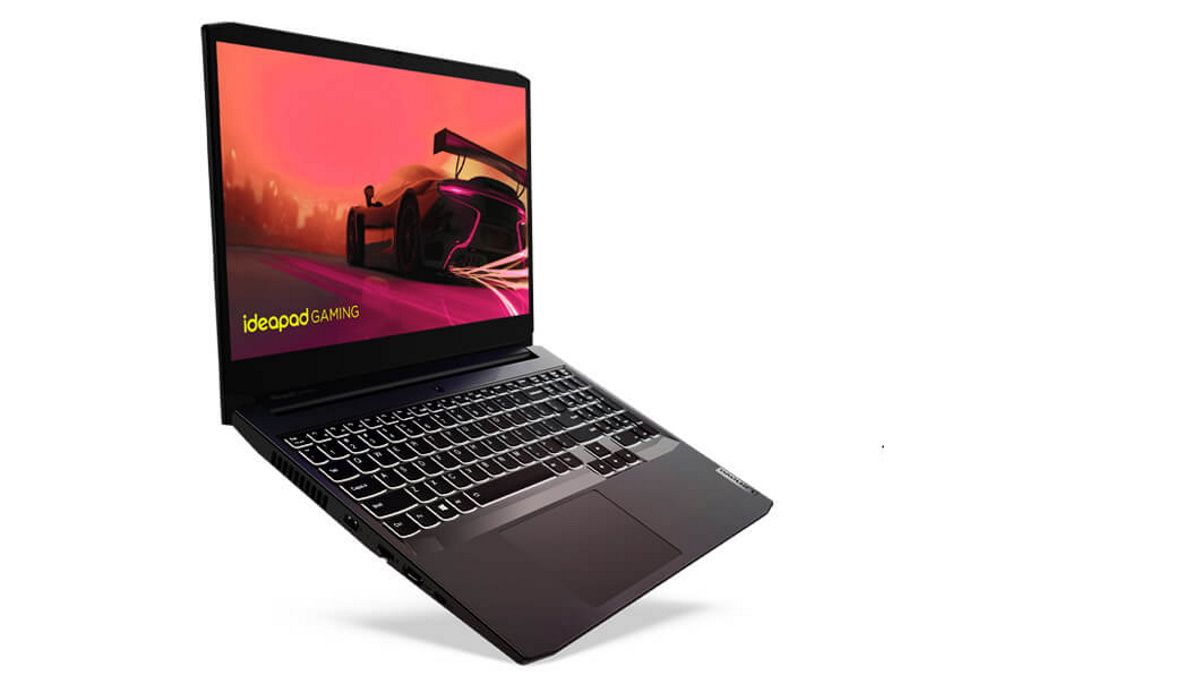 Lenovo IdeaPad Gaming 3
Many professionals often don't want to spend a lot and instead want a value-for-money laptop that can handle basic productivity-based tasks, multiple Chrome tabs etc, along with meeting the basic requirements for casual gaming. If you fall in that segment, Lenovo IdeaPad Gaming 3 is what you will like. The laptop is powered by the AMD Ryzen™ 5 (5600H) processor, which can handle a good number of titles. It is complemented by the NVIDIA GeForce RTX 3050 (4GB DDR6) GPU along with 8GB DDR4 RAM, 512GB SSD and a 15.6-inch FHD screen with a 120Hz refresh rate. Priced around Rs 70,000, the laptop has 100 percent N-key rollover and a 4-zone RGB keyboard to improve your gaming experience. Since the AMD Ryzen™ SoC is efficient, it helps the Ideapad Gaming 3 keep its cool for longer without throttling the performance. It adds to the longer battery life as well. What's more is that you get Nahimic Audio support featuring 7.1-channel surround sound to amp up the immersive-ness. Now, who doesn't want all of this at Rs 70,000?