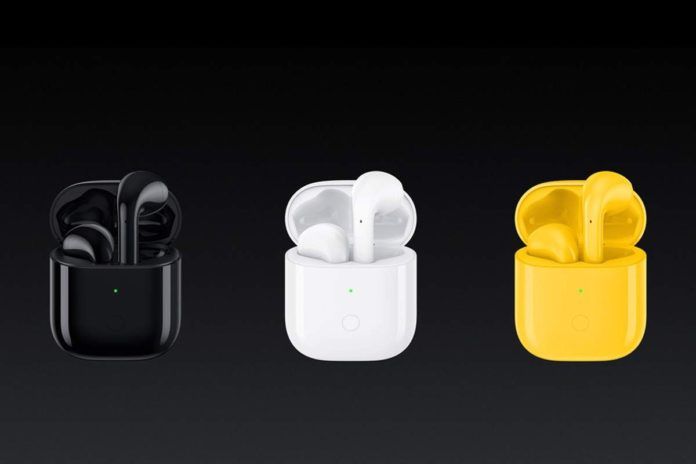 Nothing comes close to the sound quality of good wired-earphones. But let's face it, wireless earbuds are incredibly convenient. They save you from the annoyance of untangling wires every time I wanted to enjoy the music. Moreover, following the footsteps of Apple, most brands are doing away with the 3.5 mm headphone jack in favor of USB Type C out. And then, they don't even bother to ship compatible earphones in the retail box. Since carrying a lousy USB to 3.5 mm jack adapter is silly, you are left with no option but to settle for wireless earphones. There's no doubt that Apple's EarPods Pro is good. But with a price tag of Rs 24,900, the Cupertino company is simply ripping off the customers. Thankfully, inspired by Apple's design, Realme has rolled out its Buds Air at an affordable price. Unfortunately, these earbuds are only available via flash sale. I must say, it is annoying to wait for weeks just try your luck purchasing these earbuds. If you subscribe to the same philosophy, here are five alternatives to the Realme Buds Air.
Top Five Realme Buds Air Alternatives
Motorola Verve Buds 500
Blaupunkt BTW01
Lenovo HT10
Edifier TWS1
Portronics POR-078 Harmonics Twins
1. Motorola Verve Buds 500 True Wireless Earbuds
Price: Rs 2,999 (Purchase link) 
The Verve Buds 500 from Motorola are the most underrated earbuds on this list. These tiny and light wireless earphones are well designed. The buds fit your ears neatly and don't cause fatigue. Using the right ear tips, you can get rid of most of the background noise. It hooks up to your phone or other gadgets via Bluetooth 5.0. The Verve Buds 500 supports HD audio. This means that you play high-resolution audio formats such as FLAC, WAV, and DSD sampled at over 44100 Hz and depth more than 16 bits. You can make a call from any earbud as both are equipped with mics. The Verve Buds 500 is compatible with Alexa, Siri, and Google Assistant. It has tiny LED indicators for status and battery levels. Speaking of battery life, you can expect up to 3 hours on a single charge. Plus, the magnetic case holds enough battery to juice up the buds twice.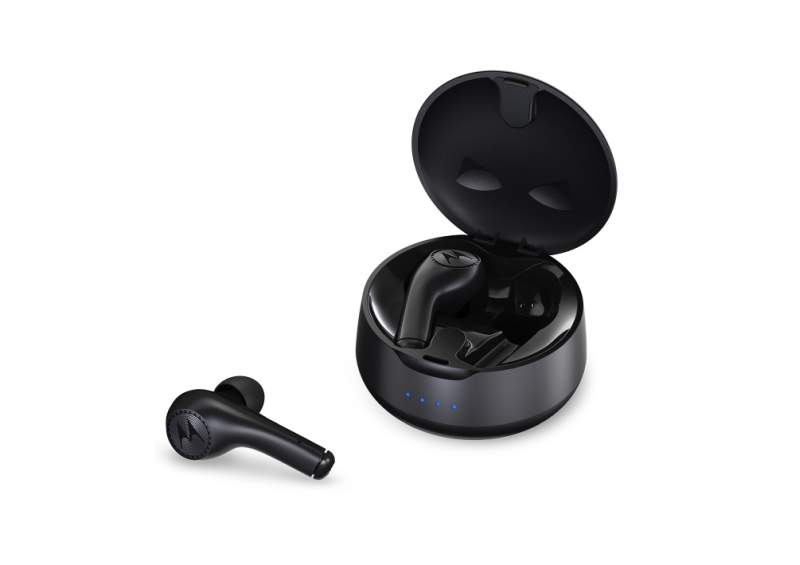 2. Blaupunkt BTW01 True Wireless HD Earbuds
Price: Rs 4,999
The BTW01 True Wireless HD earbuds from the German brand Blaupunkt has a different design compared to the Realme Buds Air. I prefer Blaupunkt BTW01's design more as it skips on sticks dangling out of your ears. These earbuds are IPX5 rated, which means they are water-resistant. The BTW01 supports HD sound much like the Motorola Verve Buds 500. For better power-efficiency, Blaupunkt has opted for Bluetooth 5.0. The earbuds come with built-in mic for making and receiving calls. The BTW01 has touch controls that cover tasks such as play, pause, change tracks, and calls. On a single charge, the earbuds can offer the music playback of up to 6 hours. Its carrying case holds a 590 mah battery, which can charge the BTW01 three times.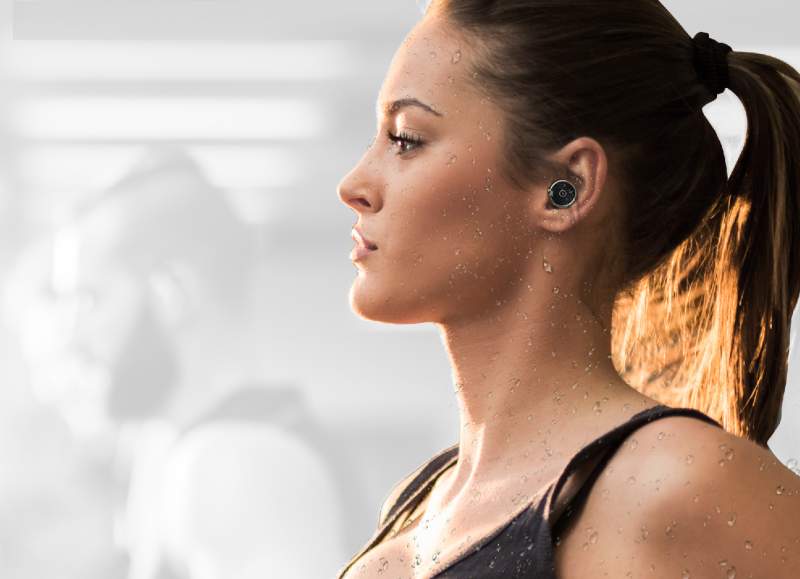 3. Lenovo HT10 True Wireless in-Ear Earbuds
Price: Rs 3,999 (Purchase link)
The wireless earbuds from the Chinese company feature Qualcomm's 3020 chipset. In addition to SBC (Sub-band Coding), this SoC (System on Chip) supports AAC and AptX. It uses Bluetooth 5.0 for a stable connection. The Lenovo HT10 has an in-built mic for making calls. Each earbud has touch-sensitive buttons for basic controls. It supports Siri and We Chat voice assistant. Each earbud has a mic for hands-free call. These buds are IPX5 certified for water resistance. A drizzle or splash shouldn't be a problem for the Lenovo HT10. Each earbud holds a 60 mAH battery that lasts for up to 8 hours of music playback. Its carrying case has an 800 mAh battery, which can top-up the earbuds multiple times. Lenovo has baked in fast-charge support. A mere 15 mins of charging can offer 3 hours of usage time.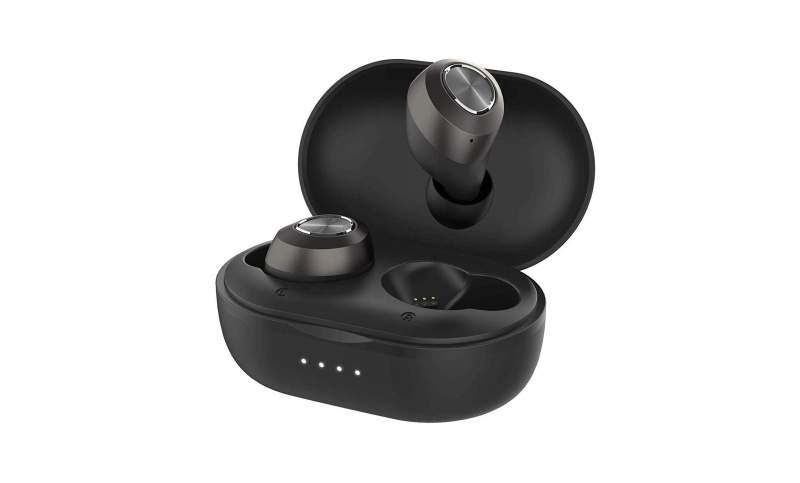 4. Edifier TWS1 True Wireless Stereo Earbuds
Price: Rs 3,600 (Purchase link)
Edifier, known for its quality studio monitors, has introduced its version of wireless stereo earbuds. Dubbed as TWS1, these elegantly designed earbuds normally or upside down. With the right size silicon tips, the TWS1 won't easily fall out. The buds are also IPX5 rated for protection against drizzle and sweat should you take in on a jog. To play, pause, or receive a call without having to reach for your phone, each earbud is equipped with touch control. Edifier's earbuds pack in Qualcomm's chip with Bluetooth 5.0 and AptX for better stability and reduced latency. What this means is that you are less likely to run into AV sync issues. On a single charge, the Edifier TWS1 can last up to 8 hours. Plus, its magnetic carrying case packs-in 500 mAh battery to recharge the earbuds on the go.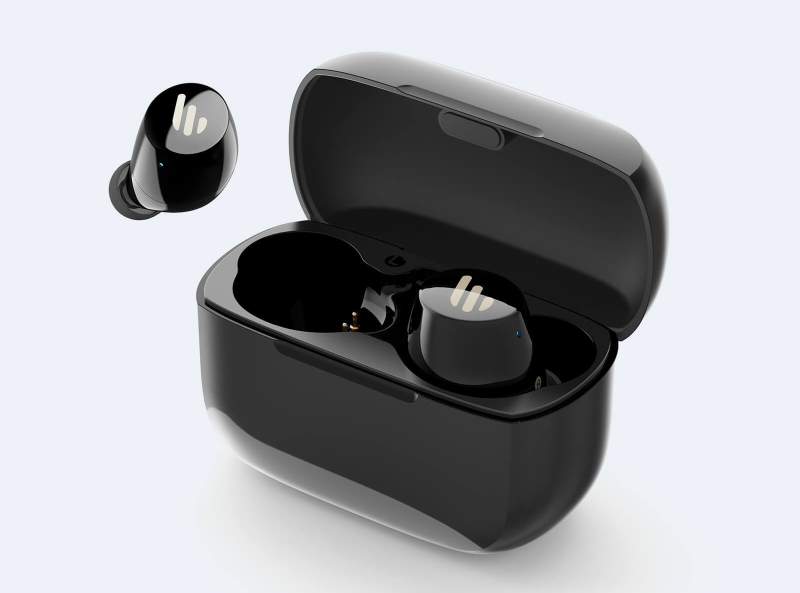 5. Portronics POR-078 Harmonics Twins
Price: Rs 2,000
Here are the most pocket-friendly wireless earbuds on this list. In fact, most wired IEMs (In-Ear Monitors) cost more than Portronics POR-078 harmonics. It comes with Action semiconductor's ATS3003 chipset, which brings HD audio support to the table. It connects to your smartphone over energy-efficient Bluetooth 5.0. The POR-078 Harmonics Twins comes with a mic for calls. Each earbud holds a 40 mAh battery enough to play around 3 hours of music. The compact magnetic case packs in 300 mAh battery capacity. It doesn't outperform any earbuds on this list, but for Rs 1,800 you get more than you bargain for.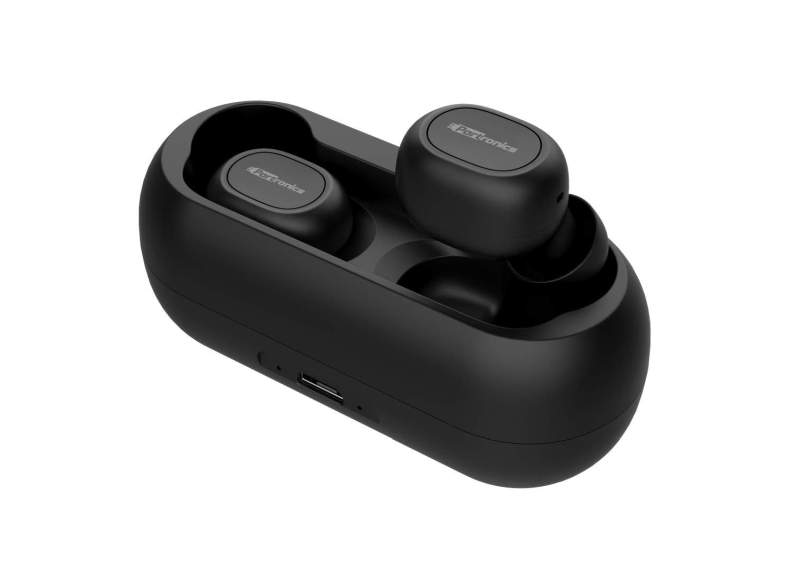 Top Five Realme Buds Air Alternatives
| | |
| --- | --- |
| Wireless Buds | Price In India |
| Motorola Verve Buds 500 | ₹2,999 |
| Blaupunkt BTW01 | ₹4,999 |
| Lenovo HT10 | ₹2,999 |
| Edifier TWS1 | ₹3,600 |
| Portronics POR-078 Harmonics Twins | ₹2,000 |
Thanks for reading till the end of this article. For more such informative and exclusive tech content, like our Facebook page