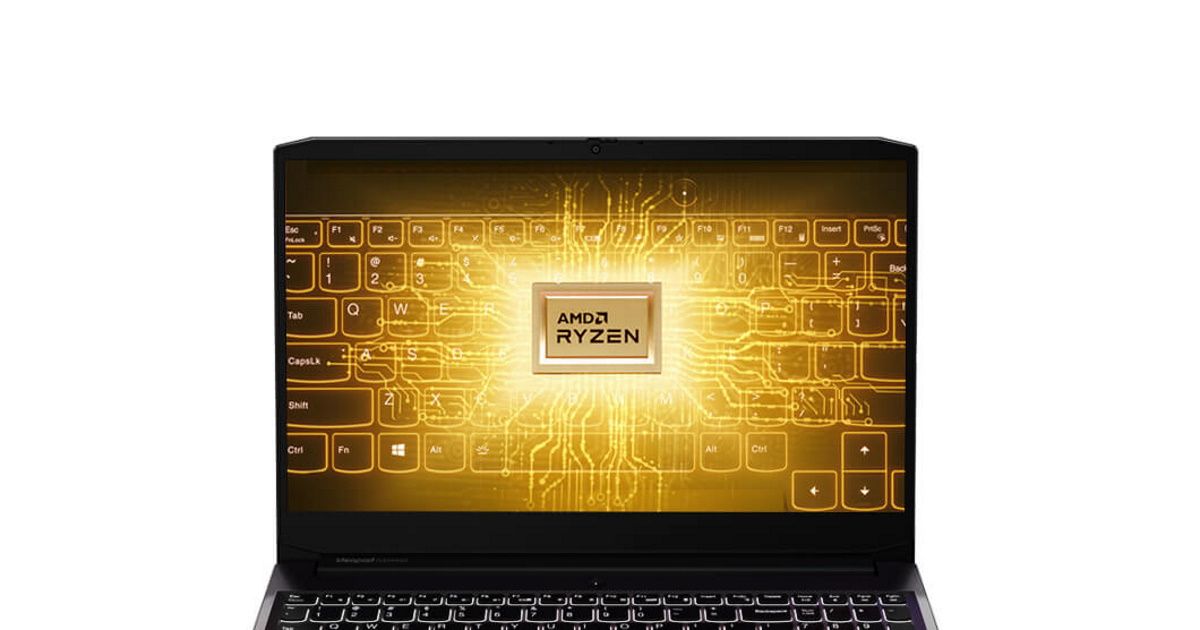 AMD is leaving no stone unturned when it comes to capturing the PC computing segment across different segments. Be it for gamers, professionals or students. There's always an AMD-powered laptop in the market suited for specific needs. The rise in popularity and the performance overhaul are definitely giving the likes of Intel and Apple a tough time capturing more market share. While AMD's presence is in almost all the segments, one of the areas where its name is more prominent is the gaming laptop segment.
Online gaming has been on the rise in India, and AMD seems to be banking on the growing sector to reach out to more gamers, offering them the best performance in laptops. The laptops coming from brands like Dell, HP, Lenovo, and Asus all have an AMD version with features like AMD FreeSync, Radeon™ GPU and more to enhance the performance.
Since the gaming laptop market is vast in itself, we have listed the top gaming laptops from different brands in India. These laptops range from Rs 50,000 to Rs 1.5 lakhs. It is worth adding that all the below brands offer gaming laptops at various price points. However, we have selected those we think to deliver the best value in the specific price segment.
AMD Gaming Laptops (Under Rs 1 lakh)
HP Pavilion 5-ec2004AX
HP is not only known for high-end, premium laptops and the flagship OMEN gaming lineup. Its Pavilion 5-ec2004AX sits low at Rs 60,990 and poses as the ideal machine for entry-level gamers. It uses AMD Ryzen 5 (5600H) SoC along with NVIDIA GeForce GTX 1650 GPU (4GB DDR6) and 8GB DDR4 RAM. For starters, this combination should be enough to run the majority of the games. However, few mid-level and high-end AAA titles might not run the way it is supposed to.
The 15.6-inch screen with an FHD resolution panel and 144Hz refresh rate edges out over other entry-level laptops. All this is backed by a 52.5Whr battery, which can deliver a longer gameplay time based on the AMD chip's efficiency. The capacity is also slightly more than the usual 45Whr mark in basic gaming laptops.
Lenovo IdeaPad Gaming 3
If you are willing to spend a bit more, Lenovo has its IdeaPad Gaming 3 laptop to offer at around Rs 73,690. This is for those who have just entered the world of gaming. The IdeaPad Gaming 3 with AMD Ryzen™ 5 (5600H) processor can still be considered as an entry-level gaming laptop but with a few gamer-focused features. Besides the capable CPU, NVIDIA GeForce RTX 3050 (4GB DDR6) GPU handles heavy AAA titles, working in tandem with 8GB DDR4 RAM, 512GB SSD and a 15.6-inch FHD screen with 120Hz refresh rate.
Priced at Rs 66,990 on Flipkart, the laptop has 100% N-key rollover along with a 4-zone RGB keyboard to make your gaming experience better. Due to AMD Ryzen™, the laptop is also able to stay cooler while offering longer battery life with a 45Whr battery pack. You additionally get gaming-focused Nahimic Audio, featuring immersive 7.1-channel surround sound to amp up the immersive-ness.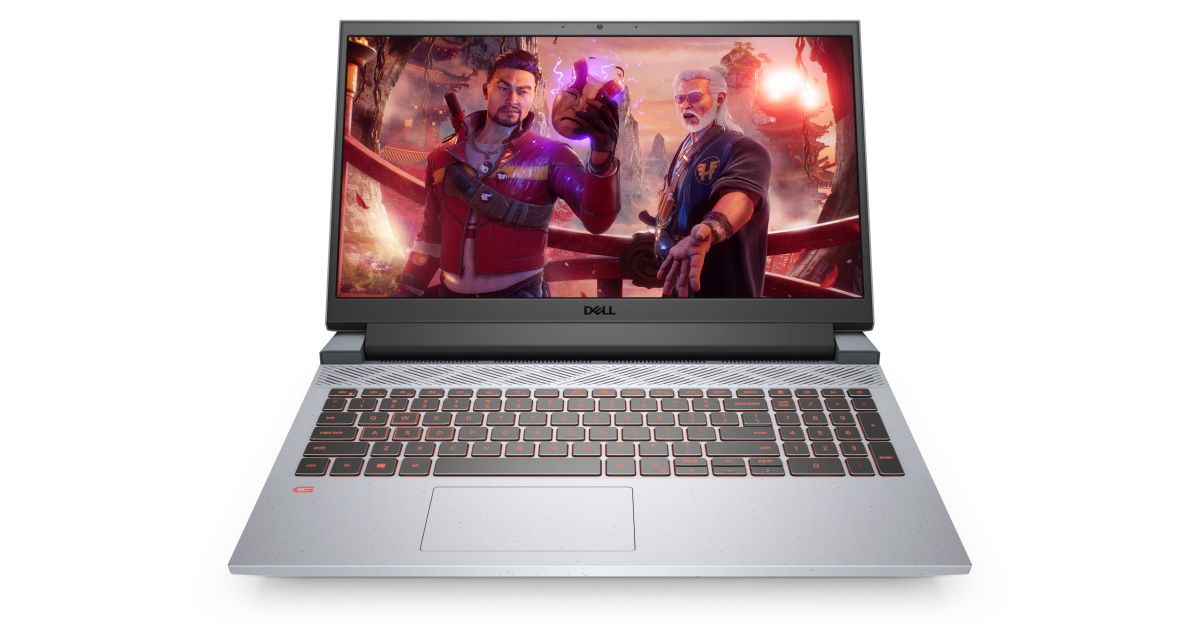 Dell G15 Ryzen
™

Edition Gaming Laptop

Dell is one of the oldest players in the gaming laptop industry and still one of the most popular. Its G15 gaming laptop with AMD Ryzen™ 5 (5600H) brings some more gamer-centric features onboard along with a signature Dell gaming laptop look sporting angular cuts on the sides and more prominent vents. The Ryzen™ 5 Mobile processor works along with NVIDIA GeForce RTX 3050 GPU, 16GB DDR4 RAM, 512GB SSD and a 15.6-inch FHD screen with 120Hz refresh rate to give you a glimpse of what a professional gaming machine performs like.

The G15 costs Rs 83,000 and is for those who are slightly more serious about gaming and are more than just entry-level. With this, the portability factor goes down, but the performance factor goes drastically up. It brings dual speakers with nahimic 3D Audio and Alienware Command Centre as well along with USB-A, USB-C, HDMI, Ethernet and other key connectivity options.
AMD Gaming Laptops (From Rs 1 lakh to 1.5 lakh)
Asus ROG Strix G17 (2022)
With the Asus ROG Strix G17 (2022), things get serious. Powered by the latest and high-performing AMD Ryzen™ 7 (6800H) CPU, the gaming laptop poses itself as one of the best ones in the market, priced around Rs 1 Lakh. It can run your AAA graphic intensive titles with a breeze along with NVIDIA RTX 3050 GPU, 8GB DDR5 RAM, 512GB SSD and an immersive 17.3-inch screen FHD anti-glare display with 144Hz refresh rate, Adaptive-Sync and 16:9 aspect ratio.
Having the highlights in the form of the flagship AMD 6-series Mobile processor and a near-perfect display, the ROG Strix G17 not just boasts a gamer-centric design but also has MUX Switch + Optimus, ROG Boost to increase the clock speed, and Rapid USB Type-C Charging that can charge the 90Whr battery from 0 to 50% in 30minutes. Gamers would also love the Dolby Audio support and smooth overall experience via AMD's incredible multi-threaded muscle.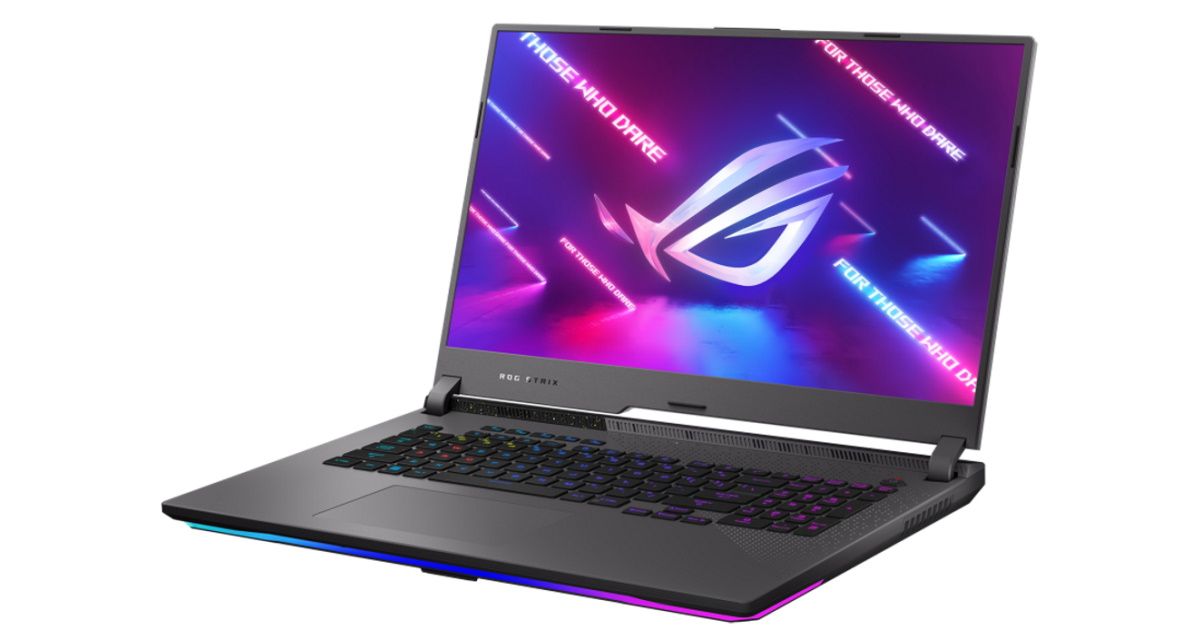 If you want the most powerful AMD processor in a gaming laptop that has almost all the audio and visual features with a large battery featuring fast-charging support – all priced around Rs 1 Lakh, you shouldn't look any further. The laptop will stay valid for years to come before you go completely professional.
HP Victus
HP is one of the brands any gamers can reckon with. Being one of the oldest laptop makers, HP has a lot to offer to the gaming laptop industry. However, the best one in the lot is the HP Victus, priced at Rs 1,09,990. This is made for serious gamers and runs the powerful AMD Ryzen™ 7 (5800-H) SoC under the hood. It's a notch below the latest Ryzen™ 6 series but still a powerful chip capable of running the majority of the heavy AAA titles. Adding to the CPU power is NVIDIA's RTX 3060 GPU (6GB DDR6) and 16GB DDR4 RAM (expandable up to 32GB).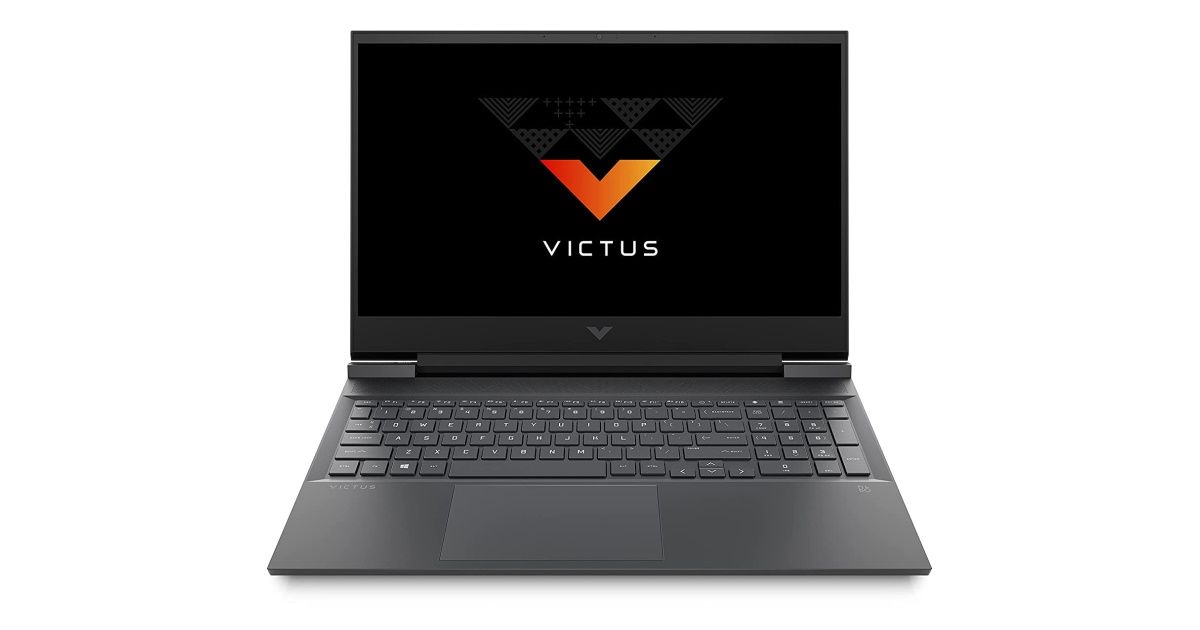 The display is also a highlight here with a 16.1-inch QHD resolution panel that supports 165Hz refresh rate, 3ms response time for quick gameplay and 100% sRGB colour gamut coverage for a better visual experience. Adding to the lucrative package is 1TB SSD storage.
Lenovo Legion 5
Lenovo Legion 5 offers premium specs at a lower than usual price tag (Rs 1,24,990) when it comes to gaming laptops. Running the high-end 5th-generation Ryzen™ 7 SoC from AMD, the machine boasts NVIDIA RTX 3060 GPU (6GB DDR6 memory) and 16GB DDR4 RAM to run nearly any title with ease. The premium-ness comes in the form of a 15.6-inch screen that has QHD resolution and pushes the refresh rate to 165Hz. It also has 300nits brightness and 100% sRGB coverage for a more realistic viewing experience. Gamers won't need to worry about the laptop overheating since the Ryzen™ 7 is not just efficient, but Lenovo's own Coldfront 3.0 tech with Quad Channel Exhaust System with Copper Fins does a fine job dissipating heat.
You get the standard gamer-centric Nahimic Audio with surround sound along with the 4-zone RGB LED-backlit keyboard with 100% anti-ghosting and 15mm key travel. The entire package is backed by an 80Whr battery, which is usually rare in gaming laptops. The Rapid Charging tech comes as a cherry on top.
MSI Delta 15 AMD Advantage Edition
MSI Delta 15 AMD Advantage Edition is when you want the best-in-class with zero compromises in any area. This is made for professional gamers who want to use AMD Ryzen 9 (5900HX) CPU's true prowess to unleash the best gaming experience a laptop can offer. Priced at Rs 1,39,990, this ultra-powerful machine pushes gaming to the next level with a 15.6-inch FHD screen with 240Hz refresh rate, AMD Radeon™ RX 6700M GPU (10GB DDR6), 16GB RAM and 1TB SSD – all enclosed in a stealthy shell that weighs slightly under 2kgs, making it the most powerful laptop that has a good portability factor as well.
The Delta 15 has a lot to offer for gamers. Sporting an aluminium body, the laptop has thermal cooling with up to 6 heat pipes, can connect to up to three monitors and has the MSI App Player to customise every bit of the laptop to bring out the best gaming experience. You also get Nahimic in-game 3D surround sound, RGB backlit keyboard and built-in 2W dual speakers. The sleek gaming laptop is backed by an 82Whr battery, which is not as much as what Asus ROG offers but runs for hours, thanks to AMD's efficient chipset.
All in all, MSI Delta 15 AMD Advantage Edition shows you the true potential of AMD CPU and GPU when used on a 15-inch screen with a high refresh rate and an amazing battery life.