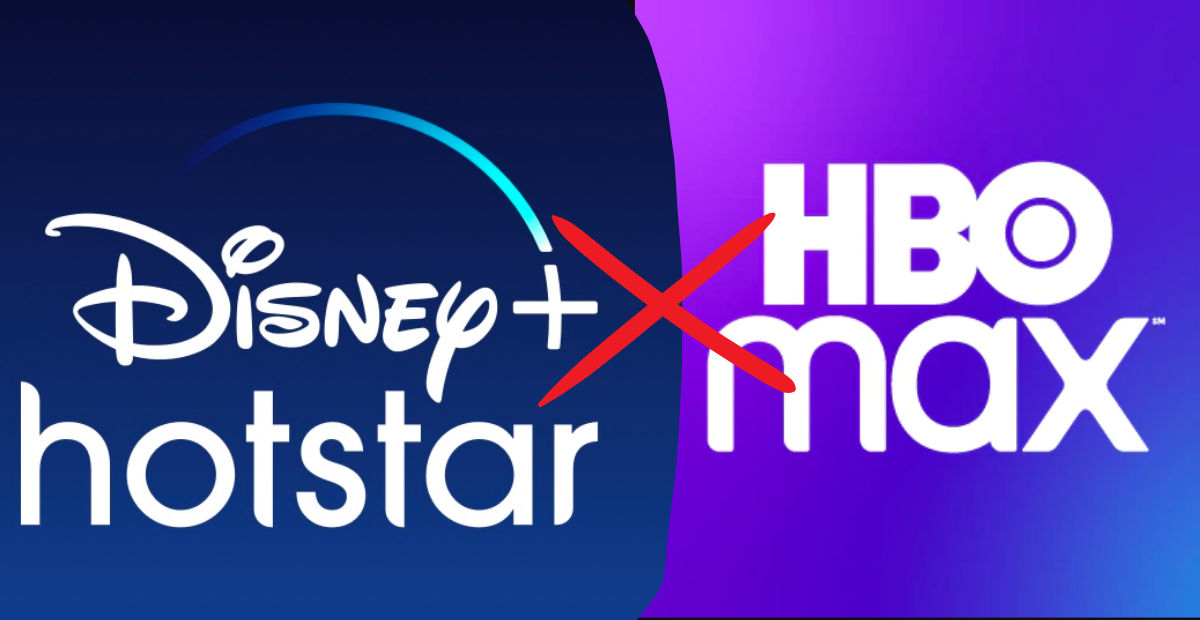 If you're a fan of HBO content, you may be aware that some of the network's most popular shows, like the Game of Thrones, Last of Us, Ballers, and more, are about to leave Disney+Hotstar. The OTT platform recently announced that it would end its partnership with HBO, which means several popular shows will no longer be available post-March 31st. This comes just days after Disney Chief Executive Officer (CEO) Bob Iger said the company would cut $5.5 billion in costs, including $3 billion in non-sports related content. The decision to end the deal has been made due to the ongoing changes in the media and entertainment industry, with both companies focusing on different strategies to stay ahead.
This news has disappointed many subscribers enjoying their favourite HBO content on Disney+Hotstar. While Indians may not have access to most of the content available on HBO Max, given that the streaming service has yet to launch in the country, users can expect HBO Max to join hands with another OTT platform soon. So, are you ready to catch up on all your favorite HBO shows? It's your last chance to watch them all on Disney+Hotstar before they're gone! Don't miss out on this opportunity to binge-watch some of the greatest shows in television history. Start streaming now before it's too late!
Top HBO Shows leaving Disney+Hotstar
| | | |
| --- | --- | --- |
| S.No | Name of the Show | Genre |
| 1 | Game of Thrones | Epic Drama |
| 2 | The Sopranos | Dark Comedy |
| 3 | The Wire | Crime Fiction |
| 4 | Sex and the City | Romance |
| 5 | Westworld | Science Fiction |
| 6 | Succession | Tragicomedy |
| 7 | House of the Dragon | Fantasy |
| 8 | The Last of Us | Survival-horror |
| 9 | Mind Over Murder | Crime |
| 10 | Obama: in Pursuit of a More Perfect Union | Docu-Series |
1. Game of Thrones
Game of Thrones is arguably one of the most popular TV shows ever. Based on George R.R. In Martin's A Song of Ice and Fire book series, the show tells the story of the battle for the Iron Throne, a mythical seat of power in the Seven Kingdoms of Westeros. With its complex characters, stunning visuals, and shocking twists, Game of Thrones is a must-watch for any fan of HBO content. This show ran for 8 seasons, and each of them was a massive hit among audiences.
Also Read: Best Sci-Fi Movies: Top 15 Science Fiction Films of all Time, According To IMDb
2. The Sopranos
The Sopranos is another iconic HBO show that is leaving Hotstar soon. The show follows the life of Tony Soprano, a New Jersey mob boss who tries to balance his criminal life with his family life. The Sopranos is often cited as one of the best TV shows ever, thanks to its gripping storytelling, complex characters, and excellent performances.
3. The Wire
The Wire is a gritty crime drama that explores the inner workings of Baltimore's drug trade. The show is known for its realistic portrayal of the drug war and its nuanced characters, who are often both heroic and flawed. The Wire is a slow burn, but it rewards viewers who stick with it with some of television's best writing and character development.
4. Sex and the City
Sex and the City is a show that needs no introduction. The series follows four best friends living in New York City, navigating their personal and professional lives. With its witty writing, iconic fashion, and relatable characters, Sex and the City is a must-watch for anyone who loves HBO content.
5. Westworld
Westworld is a science fiction series set in a futuristic theme park populated by androids. The show explores themes of consciousness, free will, and artificial intelligence and is known for its stunning visuals and mind-bending plot twists. With its compelling storyline and excellent performances from its ensemble cast, Westworld is a must-watch for anyone who loves thought-provoking science fiction.
6. Succession
This is a drama series that aired on HBO and premiered in 2018. The show follows the Roy family, a dysfunctional wealthy family who owns a global media empire, as they fight for control of the company after their ageing patriarch steps down. The show has received critical acclaim for its writing, direction, and performances.
7. House of the Dragon
A fantasy series set in the same world as Game of Thrones, House of the Dragon follows the Targaryen family and their rise to power. The series is based on Martin's book Fire & Blood and is set 300 years before the events of Game of Thrones. House of the Dragon has the same high production values and complex storytelling as its predecessor, focusing on political intrigue and the dynamic relationships between characters.
8. The Last of Us
This is a post-apocalyptic action-adventure series that premiered on HBO in 2022. The show is based on a video game of the same name and follows a man and a teenage girl as they navigate a world overrun by infected creatures. The show stars Pedro Pascal and Bella Ramsey.
9. Mind Over Murder
This true crime documentary series originally aired on Investigation Discovery in 2021. The show explores cases where individuals were able to solve murders using their intuition and psychic abilities. Each episode focuses on a different case and features interviews with the people involved.
10. Obama: In Pursuit of a More Perfect Union
This is a documentary series that premiered in 2021. The show features a series of interviews with former U.S. President Obama as he discusses various topics such as politics, race relations, and his personal life. The series also includes footage from Obama's office and personal life.
Public Reaction to HBO Quitting Disney+Hotstar
While the audiences were shocked by this news, here are some popular reactions we could find on Social Media. Check them out!
Starting 31st March, HBO content will be unavailable on Disney+ Hotstar. You can continue enjoying Disney+ Hotstar's vast library of content spanning over 100,000 hours of TV Shows and Movies in 10 languages and coverage of major global sporting events.

— Disney+HS_helps (@hotstar_helps) March 7, 2023
After HBO contents remove from @DisneyPlusHS by 31st Match, what remains in this platform? May be some crickets.

— Subir Chatterjee ⚔️ (@subirsay) March 9, 2023
@DisneyPlusHS removing @HBO is already bad but lately they've also been facing issues with streaming live, loading content faster among many other UX issues. All this while, they haven't face much backlash but mostly praise. Can see a downfall coming if they don't fix it soon.

— Sumit Thakur (@_sumitkthakur) March 9, 2023
Looks like Disney+Hotstar's The Last of us is literally the Last of us as far as HBO goes

— Ashwin Mushran (@ashwinmushran) March 8, 2023
I don't think HBO leaving Disney+ Hotstar is actually going to result in an exodus of users. If the service was nothing without a dozen HBO shows, Disney would have made a deal. HBO itself didn't launch a standalone streaming service, citing costs, which says something.#Hostar

— Bhumik Grover (@bhumikgrover) March 7, 2023
Just bought the Disney+ Hotstar subscription a few months ago for INR 1500. Since then, Indian cricket, including IPL, has been taken down, and HBO content will be taken down on the 31st of March (Thank God Last of Us will be done by then). What am I paying for?

— Srishti Das (@srishtitechts) March 8, 2023
You mean India had Disney+, Hotstar & HBO all in one ? 😳 pic.twitter.com/859QsxB00A

— Aditi Prasad (@AditiPrasad90) March 9, 2023
Other Popular HBO Shows on Disney+Hotstar
| | | |
| --- | --- | --- |
| S.No | Name of the Show | Genre |
| 1 | Ballers | Comedy |
| 2 | Band of Brothers | Adventure |
| 3 | Catch and Kill | Crime |
| 4 | Curb your Enth | Comedy |
| 5 | Entourage | Drama |
| 6 | Mare of Easttown | Crime |
| 7 | Scenes from a Marriage | Drama |
| 8 | Shaq | Reality |
| 9 | The Baby | Horror Comedy |
| 10 | The Gilded Age | Historical Drama |
| 11 | The Nevers | Drama |
| 12 | The Time Traveller's Wife | Science Fiction |
| 13 | Undercurrent | Drama |
| 14 | Watchmen | Action |
| 15 | We Own this City | Crime |
In conclusion, HBO has produced some of the best TV shows of all time, and if you're a fan of their content, you should check out these shows before they leave Hotstar. Whether you're into fantasy, crime dramas, or science fiction, there's something for everyone on this list. So grab some popcorn, settle in, and get ready to binge-watch some of the best TV shows ever made.