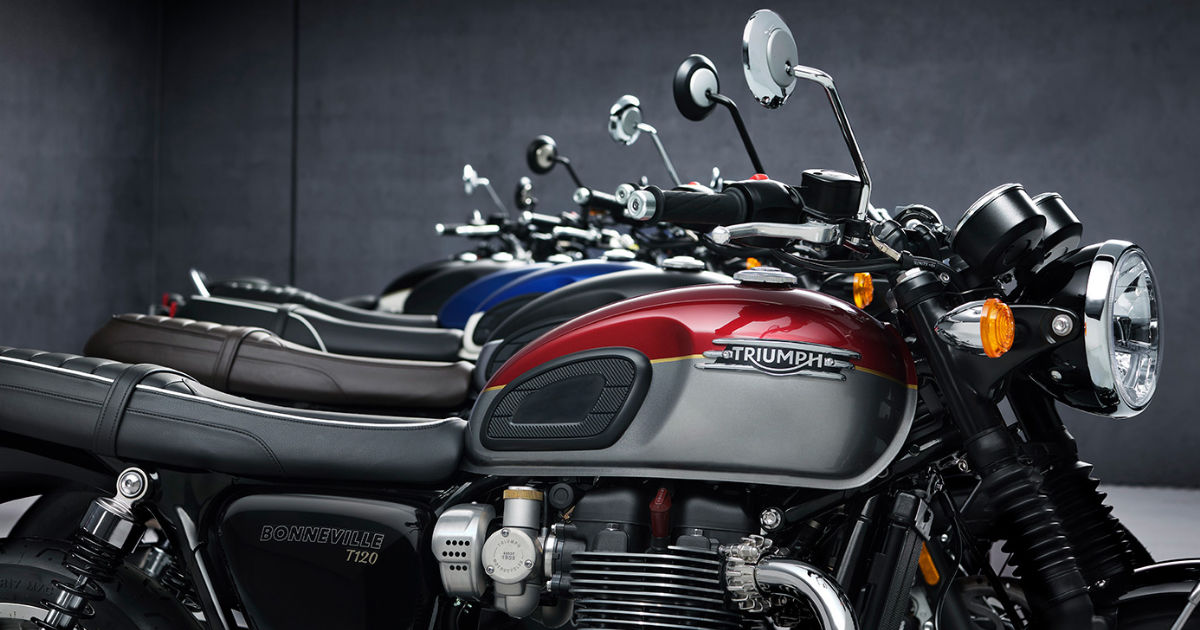 Apple will release iOS 16 for all eligible iPhone models today. The company will release its new iOS update for iPhone 13 series, iPhone 12 series and other eligible iPhone models in India at 10.30 pm. The new update brings a revamped lock screen and also introduces many new features that will enhance the overall user experience. Developers have been working on making their apps compatible with the new iOS update. Some apps will be updated soon after the iOS 16 rollout. Meanwhile, Triumph, one of the most popular motorcycle companies worldwide, has urged its customers to not update their iPhones to iOS 16.
The company stated (via) that if users update their phone to iOS 16, their device will not be connected to the bike's Bluetooth. Select Triumph bikes, mostly the ones launched over the past two-three years, come with Bluetooth connectivity support. Users can download the My Triumph app on their phones to customise the settings, which can later be seen on the bike's tachometer/ speedometer. Triumph stated that its app is currently not compatible with iOS 16 and if users update, it will prevent the My Triumph app from connecting to the bike's Bluetooth. This will also mean that users will not be able to use the turn-by-turn navigation feature, which is displayed on the bike's display.
Triumph stated that it is working with Apple to resolve the issue. The company did not reveal any details as to when the new update compatible with iOS 16 will be available for users.
iOS 16 Release Time for Users in India
The new iOS 16 update will be rolled out to users on September 12. While Apple has not officially announced the exact time, the new iOS update should be available for download at 10.30 pm IST. Users can take a backup of their data before downloading and installing the new update.
The new iOS update will be available for iPhone 13 series, iPhone 12 series, iPhone 11 series, iPhone XS series, iPhone XR, iPhone X, iPhone 8 series, iPhone SE 2020 and the iPhone SE 2022. You can click here to check the full list of compatible iPhone models getting the update along with the new features being offered.