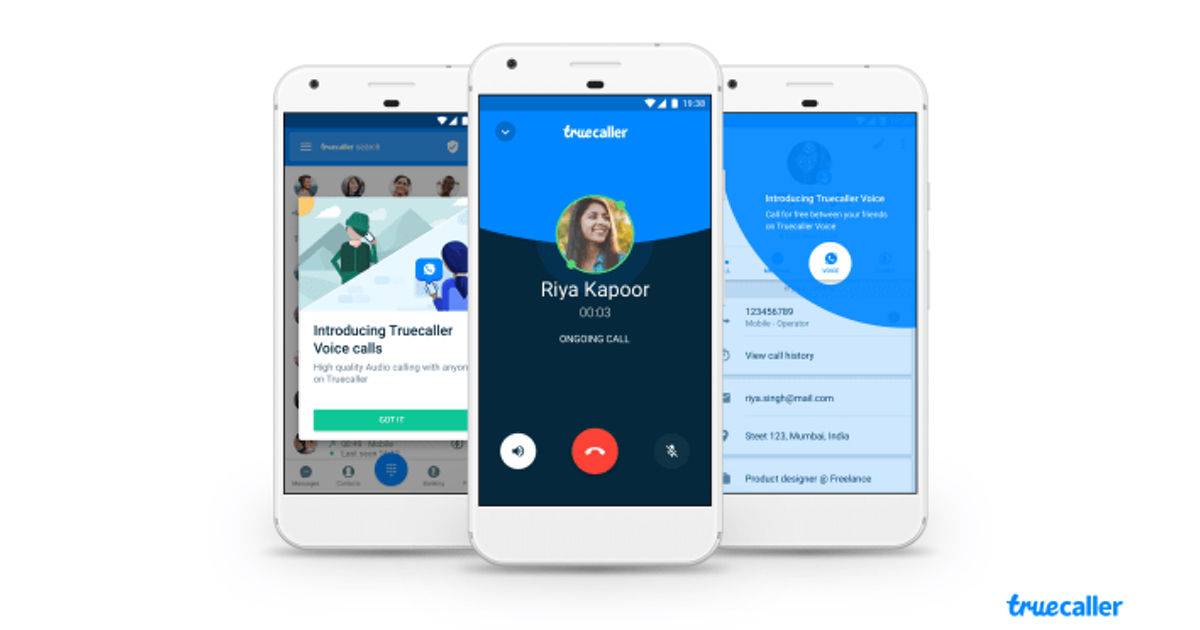 Truecaller has launched VoIP (Voice over Internet Protocol) calling feature called 'Truecaller Voice' for all of its Android users worldwide. This feature is quite similar to voice calling feature available on apps like Facebook Messenger, Google Duo, Skype, and WhatsApp. Truecaller users can make free voice over cellular data or Wi-Fi to other Truecaller users. Earlier this, the company was spotted testing the voice calling feature for its premium subscribers. The rollout of this new feature is being done in a phased manner, which means not everyone will be able to access it from day one.
Truecaller Voice VoIP Calling Promises HD Low-Latency Voice Calls Even With Slow Internet
Truecaller is claiming that its Truecaller Voice feature lets users make HD (high definition) quality voice calls with low latency. These voice calls are claimed to connect quickly over cellular data or Wi-Fi internet connections. The company has also placed shortcuts all over the app—call log, contact profile, messages inbox, and after call screen—to call other Truecaller users. The company stated that the rollout of Truecaller Voice feature started June 10, and all of its Android users should get the feature eventually, in a phased manner. If you are an Android user who has installed Truecaller and aren't able to see the voice calling feature, you should update the app from the Play Store and wait for it to show up.
The Truecaller Voice feature hasn't been rolled out to iOS users, though. The company has stated that the voice calling feature will be released for users on the iOS ecosystem in a few weeks. Needless to say, a user need not be a premium or Truecaller Gold subscriber to access the voice calling feature. The company is proud that it is allowing users to access voice calls, video calls (via Google Duo), SMS, Flash Messaging, IM, and spam call detection at the same place, without a need for the user to install a separate app for each of these features.
Rishit Jhunjhunwala, VP of Product at Truecaller, said, "We are ecstatic with the launch of Truecaller Voice. We have been working towards building a full communication suite for our users and voice calling is the next big step in line with this mission."
Truecaller Voice vs. Google Duo vs. Facebook Messenger vs. Skype vs. WhatsApp Voice Calling
Truecaller Voice is the VoIP service with the least amount of features when compared to Google Duo, Facebook Messenger, Skype, and WhatsApp. All other VoIP services offer HD voice call quality, something Truecaller Voice claims to offer. Google Duo is referred by many as the best option for voice and video calls when it comes to quality, even when internet speeds are slow.
Other apps offer not only group voice calling but group video calling as well. Truecaller Voice is currently missing the video calling option altogether, something people are using a lot these days, especially after the rollout of 4G LTE and fast Wi-Fi networks. So, the only unique thing about Truecaller's voice calling service is that users can use the same app for SMS, instant messaging, voice calling, UPI payments (for money transfer and bill payments) and spam detection.