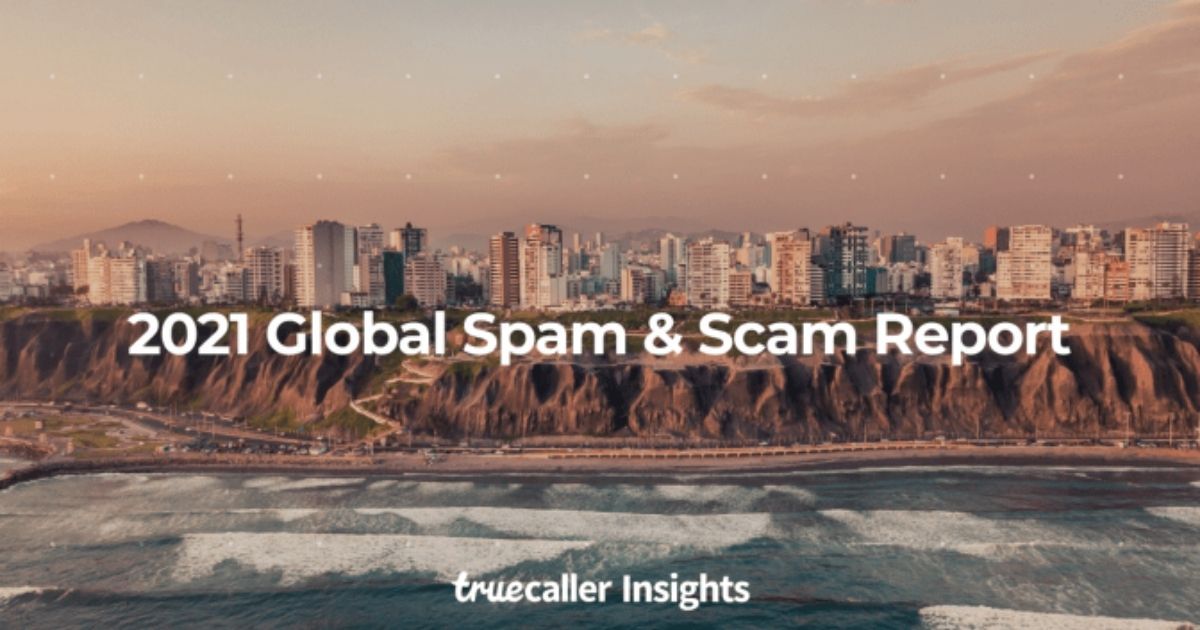 Truecaller, the popular caller ID mobile application for Android and iOS has launched its fifth annual global spam report. This report gives us an insight into how spam and scam affected 2021 globally. Truecaller has also provided the top 20 countries affected by spam calls in 2021. In this list, India moved from 9th to 4th position. Let's take a look at all these insights that the report has to offer.
In 2021, spam calls and SMS remained a global level problem. Truecaller says the reason the spam and scam business still exists is that it is hugely profitable for very little effort and consequences. With over a decade of refining machine learning algorithms, the company is trying to help its 300 million active user base globally to avoid these calls and messages.
Truecaller Report 2021
In 2021, the app has identified 37.8 billion spam calls, which is a big jump from last year. The app also helped users identify 184.5 billion unknown calls and identified 586 billion messages. Truecaller users made 99.7 billion calls and sent 7.8 billion messages during the period between 1 Jan 2021 to 31 Oct 2021. Earlier this year the company introduced verified Business Caller ID and over 1.5 billion calls have been made by verified numbers, as per the report.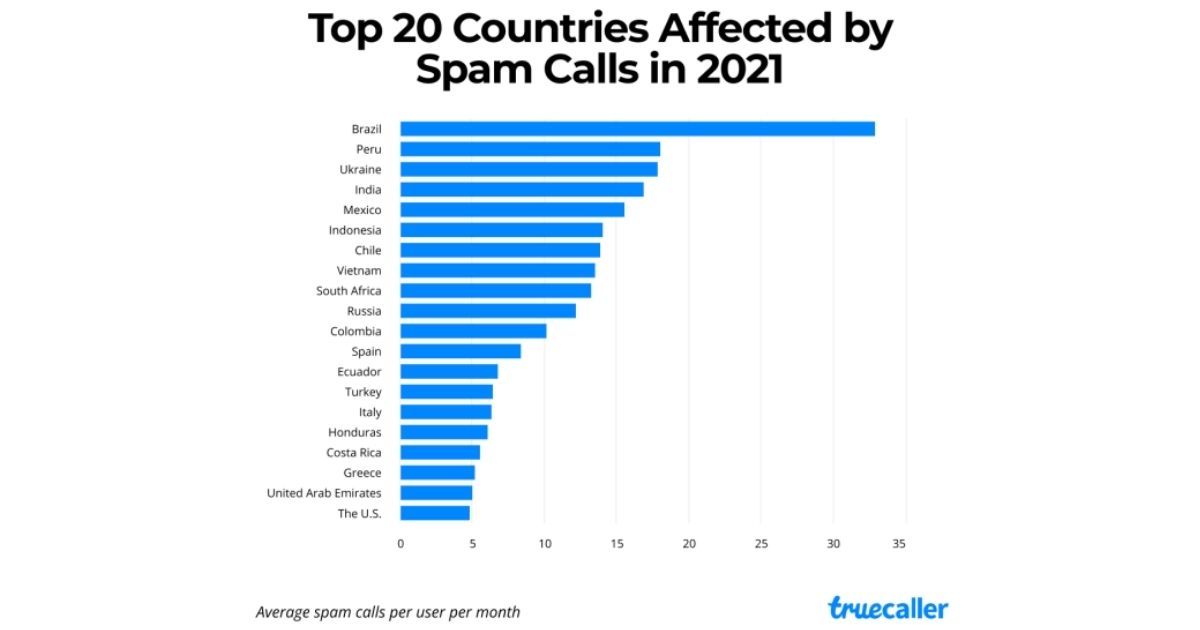 As for the trends, as the active cases dipped globally, there was a direct correlation in spam, and sharp increases can be seen in the months between June and October. Spammers and scammers wasted no time in capitalising on this opportunity, whether it was about selling life-saving drugs, oxygen cylinders, oxygen concentrators or securing scarce hospital beds, added the company.
Top Countries Affected by Spam Calls
Brazil
Peru
Ukraine
India
Mexico
Indonesia
Chile
Vietnam
South Africa
Russia
Colombia
Spain
Ecuador
Turkey
Italy
Honduras
Costa Rica
Greece
United Arab Emirates
United States
In India, over 202 million spam calls were made by just one spammer, which is over 664,000 people that were disturbed by spam calls every day and 27,000 people every hour – from just one phone number. Further, 93.5% of the calls were related to sales, 3.1% finance and the rest were scam calls (1.4%) and nuisance (2%).
In India, the KYC (know your customer) scam was common where fraudsters pretend to be a bank or digital payment service, asking for user KYC documents as mandated by the Reserve Bank of India.
Top Countries Affected by Spam SMS
Cameroon
Somalia
Tanzania
Conga-Brazzaville
Burkina Faso
Ivory Coast
Benin
Brazil
Niger
Togo
Recently, Truecaller announced version 12 for Android which brings resigned interface, video caller ID, call recording, and ghost call. You can check out more details here.