Highlights
Truecaller Assistant supports various languages including English, Hindi, and Hinglish.
There are five different voice styles to choose from.
Truecaller Assistant is a premium feature available only for Android now.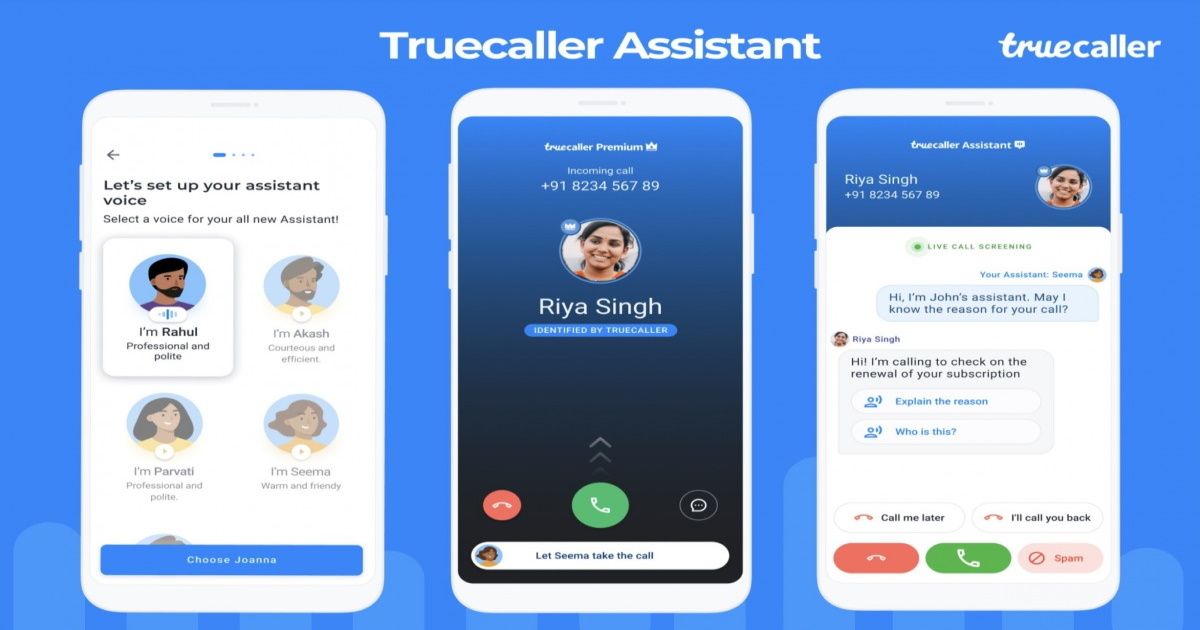 Truecaller is primarily known for its ability to help users identify unknown mobile numbers but it can do much more. It recently added caller ID and spam protection for WhatsApp and even brought back call recording support. The team has now announced a new AI-powered call screening feature. It is called Truecaller Assistant which made its global debut last year and is now available in India as well. Here is what it can do and how you can use it.
Truecaller Assistant Available in India: Features
Truecaller made the announcement about Assistant's India release through a blog post. It is meant to help users in situations when they cannot or do not want to take a call or are unsure if they should. This AI-powered assistant is capable of taking calls on behalf of the users and providing them with real-time updates.
Those who get a lot of phone calls can use it to ensure that they take only those calls which are important. Truecaller when the assistant is enabled, users will see a new option during incoming calls. They can let the assistant take over the call through this new option. The assistant will automatically pick up the call after a few rings if the user is away.
Its main job is to find out who is calling and why. There are five different voice styles including both male and female options to choose from. Each voice has been given an Indian name which makes it easier to differentiate among them. A user can customize the greeting message which will be delivered when the call is picked up by the assistant. The company will let others know they are talking to an AI assistant by default.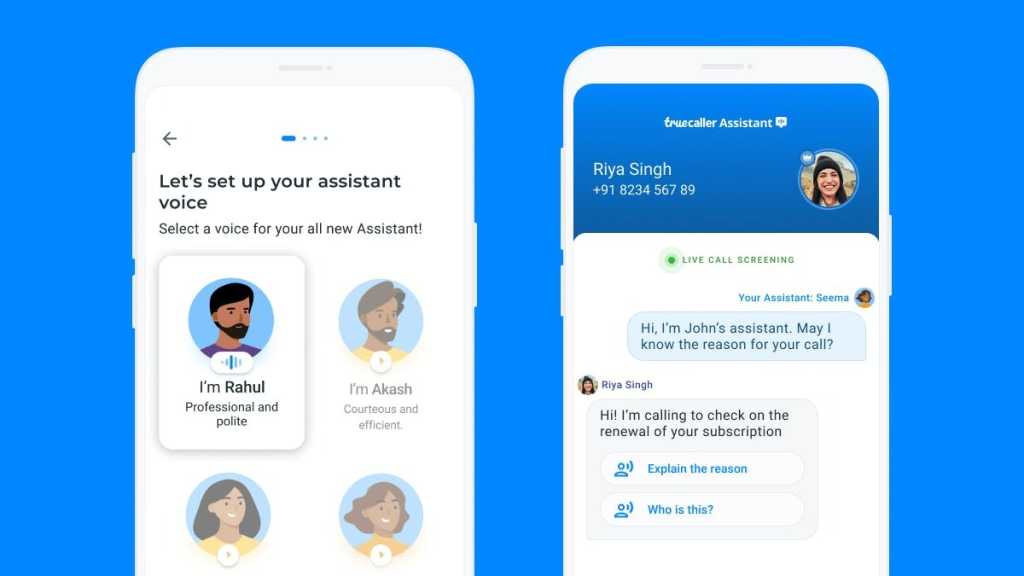 Truecaller is utilizing advanced speech-to-text technology to transcribe the caller's message. It says the transcription will happen in real time and a recording of the screening will be stored. This will allow the user to cross-check if the assistant got everything right and did not miss anything.
Truecaller Assistant supports English, Hindi, Hinglish, and many regional languages. However, the company has not specified which ones. This new feature is exclusive to Truecaller Premium users on Android.
The company is offering a 14-day free trial of the feature to all users. Afterward, it will cost Rs 149 per month or Rs 1499 per year under the Truecaller Premium Assistant plan. It is also available through the Truecaller Premium Gold plan priced at Rs 5,000 per year.