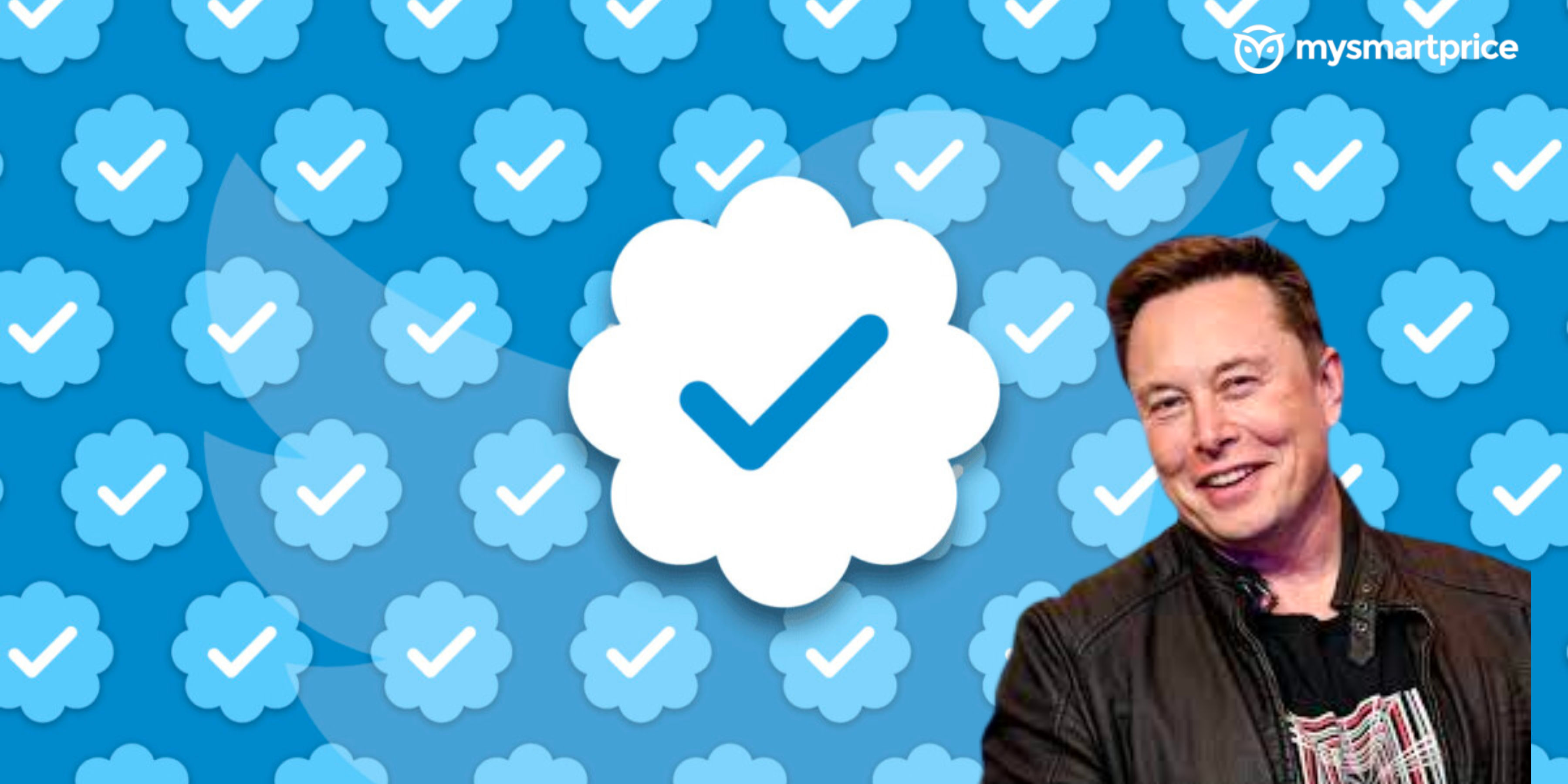 Twitter has relaunched Twitter Blue after briefly pausing the subscription after a few controversies. The Twitter Blue subscription now gives you access to the Twitter verification blue tick.
Yes, the Twitter Blue tick is changing. It is no longer the indicator for active, notable, and authentic accounts, which is the verification criteria Twitter previously used and has now been officially termed as Legacy verification criteria.
Now, a Blue tick on Twitter means either:
The account has an active Twitter Blue subscription.
The account was previously verified under legacy verification criteria and tagged as a legacy account.
Legacy verification will be removed soon, and all those who have a Blue tick will be required to subscribe to Twitter Blue to keep the Blue tick.
In a few months, we will remove all legacy blue checks. The way in which they were given out was corrupt and nonsensical.

— Elon Musk (@elonmusk) December 12, 2022
Now, Twitter has begun verification in three different colours for different purposes:
Gold tick – for companies.
Grey tick – for the government.
Blue tick – for Twitter Blue subscribers and celebrities.
Sorry for the delay, we're tentatively launching Verified on Friday next week.

Gold check for companies, grey check for government, blue for individuals (celebrity or not) and all verified accounts will be manually authenticated before check activates.

Painful, but necessary.

— Elon Musk (@elonmusk) November 25, 2022
When announcing the new checkmarks, Twitter CEO Elon Musk revealed that "all verified accounts will be manually authenticated before check activates".
It will be meant to control a fiasco similar to what happened earlier, giving out a Blue tick for troll accounts.
How to get Blue Tick on Twitter?
Previously, you could apply for Twitter Blue Tick verification via the Twitter app or website. But it doesn't work now, and you wouldn't be able to apply for verification, even if you're a notable figure.
Elon Musk wants everyone to pay for the Twitter Blue tick, and with Twitter Blue, you're getting a Blue tick.
How to Sign Up for Twitter Blue?
To subscribe to Twitter Blue, once it is launched in India, the option for it will be shown on the sidebar as Twitter Blue. Let's take a look at how to do that on different devices.
How to Sign Up for Twitter Blue on the Web?
Open the Twitter website.
On the sidebar, select Twitter Blue.
You'll see the Subscribe option.
If you haven't verified your phone number, you'll be prompted to do so.
Make the payment on the payments page.
How to Sign Up for Twitter Blue on phones?
Open the Twitter app.
Click on the display picture on the top left to open the sidebar.
Select Twitter Blue from there.
Click on the Subscribe button.
You'll be asked to verify your phone number if you haven't already done that.
Make the payment on the next page.
What does the Blue Tick on Twitter mean?
Blue Tick on Twitter previously meant the account is:
The Blue Tick verification is common for all notable celebrities, businesses, government officials, government organisations and journalists.
Twitter Blue Features
Twitter Blue does not only give you access to the Blue checkmark, but it also gives you the following features:
Bookmark folders: This feature lets Twitter Blue subscribers group and organises bookmarked Tweets in folders. Twitter allows adding unlimited bookmarks and bookmark folders.
Custom app icons: Twitter Blue users can change the app icon on their phones.
Themes: Twitter Themes lets you choose from colours other than blue for the Twitter app.
Custom Navigation: You can customise the items in the navigation bar in Twitter Blue. You can select 2 to 6 items to show up on the navigation bar.
Top Articles: Top Articles feature shows you the most shared articles from your network; it shows the most-shared articles from people you follow and the people they follow.
Reader mode: With Reader mode, the long threads can be turned into a better reading experience.
Undo Tweet: Undo Tweet lets you delete a Tweet before it is sent to your followers. It allows you to preview and revise your Tweet before it's posted. There's a short time frame when Undo button is available, and you can call back your Tweet before the Undo time is over.
More features are coming soon to Twitter Blue, such as:
Rocket to the top of replies, mentions and search: This gives you priority on Twitter for your tweets if you're subscribed to Twitter Blue.
See half the ads: Twitter Blue slashes the ads on Twitter by half.
Post longer videos: Twitter Blue users will be able to longer videos on Twitter.
How many followers do you need on Twitter to get a blue tick?
How many followers do you need on Twitter to get a blue tick?
You can get a Twitter Blue tick even without any followers.
It was true even when Twitter verification wasn't given out by Twitter Blue subscription. According to Twitter, the number of followers isn't a metric on whether an account is to be verified.
Take a look at these accounts with low follower counts, which has legacy verification:
@zballantyne – 17 followers
@Bigt_Ink – 28 followers
@brant – 11 followers
What is the price for Blue Tick Verification on Twitter?
Twitter verification is available on Twitter Blue subscription at the much-publicised price of $8 per month. But recently, Elon Musk made a big deal about the 'Apple Tax' and increased the price of Twitter Blue for iPhones to $11 per month.
The prices for the Twitter Blue subscription have yet to be revealed in India, but someone has spotted the subscription on the App Store.
New #twitterblue price on the iOS App Store: Rs 999 pic.twitter.com/tQSNWPSB1M

— Mukul Sharma (@stufflistings) December 12, 2022
As you can see, the Twitter Blue subscription on iOS costs Rs 999 monthly. It might not be price on Android and the web.
🚨BREAKING NEWS🚨#TwitterBlue price in India revealed for iPhone users.

Twitter Blue – Rs 999/month pic.twitter.com/lIuZF3m5Ky

— mysmartprice (@mysmartprice) December 12, 2022
Frequently Asked Questions
1) Can an ordinary person get verified on Twitter?
Yes, anyone with a Twitter Blue subscription can get verified on Twitter.
2) What is the difference between an account with a blue checkmark and a gold checkmark?
With the Blue tick, the account is just a Twitter Blue subscribed account. But the Gold checkmark represents an official account from a business.
3) What is Twitter Blue for Business?
Twitter Blue for Business is currently in testing, and the accounts with Gold Tick have access to Twitter Blue for Business.
4) Can Twitter Blue subscribers change their display names and user names?
Yes, but the Blue tick will be removed temporarily and will be back once the account is reverified.
5) When will Twitter Blue Launch in India?
Twitter still needs to put out an official timeline for the Twitter Blue launch in India.
6) Where do I sign up for Twitter Blue?
You can sign up for Twitter Blue on mobile or the web.