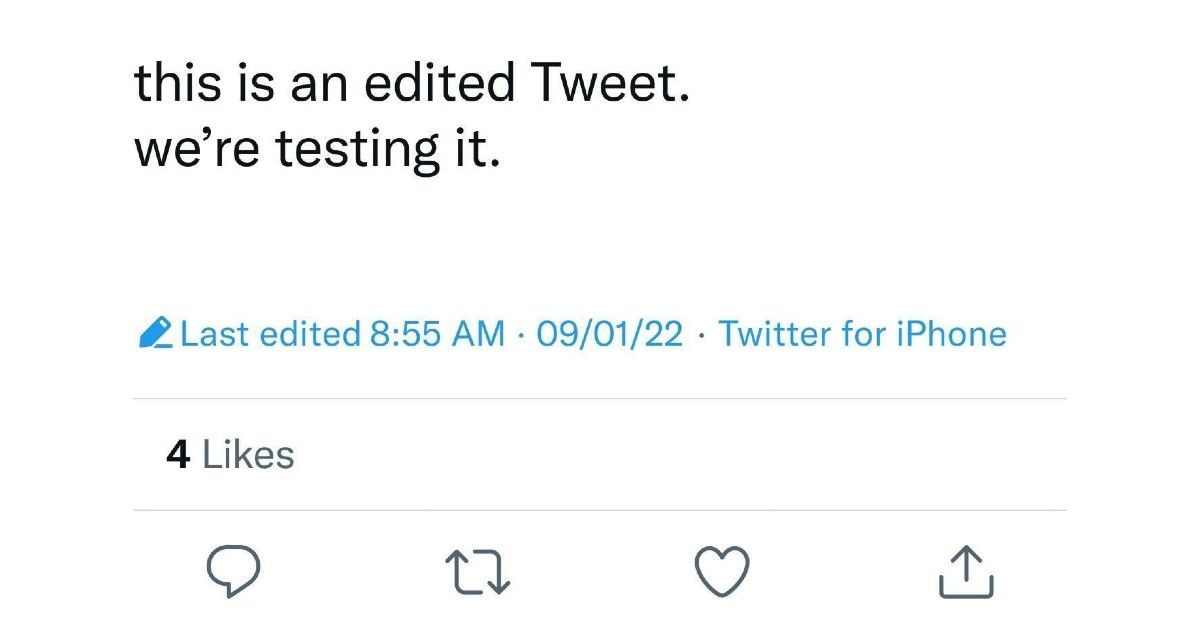 After years of controversies and discussions, Twitter eventually decided to roll out a pilot for its much discussed 'edit button'. The feature has since gone live for a select number of users, in one region, who also pay for its Twitter Blue subscription service. Now, more details have emerged on how Twitter plans to take the feature forward — while preserving the factual record of a tweet that was originally made.
How Could Twitter Edit Button Work
Detailing how it imagines the future of the service on an official blog post, Twitter has stated that the edit button could see a number of clauses define how it would work. For one, the edit tweet option will likely show up for users only for the first 30 minutes of a tweet being published. This would allow Twitter to stop users from manipulating older tweets that may end up changing the context of important public conversations — in areas such as business or politics.
Additionally, Twitter has suggested that the edit option will appear for a maximum of five times, within the first 30 minutes of the tweet being published. There will also be a clear tag that discloses that a tweet has been edited and is not in its original form, and an interface that shows the sequence of edits made to tweets will also show up — disclosing what changes have been made to an already public post.
The 'edit' button has been a controversial feature of the company, which — despite having far lesser monthly active users than rival social media platforms such as the Meta group — plays a very important role in public discussions, politics, security, business and other fields. Jack Dorsey, the co-founder of Twitter and ex-CEO, had said in a previous discussion that it could be tricky to integrate an edit feature into Twitter because of the role it plays in public discourse, and had suggested that the company may never publicly unveil an edit option.
The decision appears to have changed now, with an edit button now clearly in the fold for the platform's users. While it remains in the paid space now, it remains to be seen as to when the feature may make it to the public sphere.