Highlights
Uber announces new features for those who frequently travel to airports.
You can now reserve an Uber up to 90 days in advance.
Uber app will also show your trip details.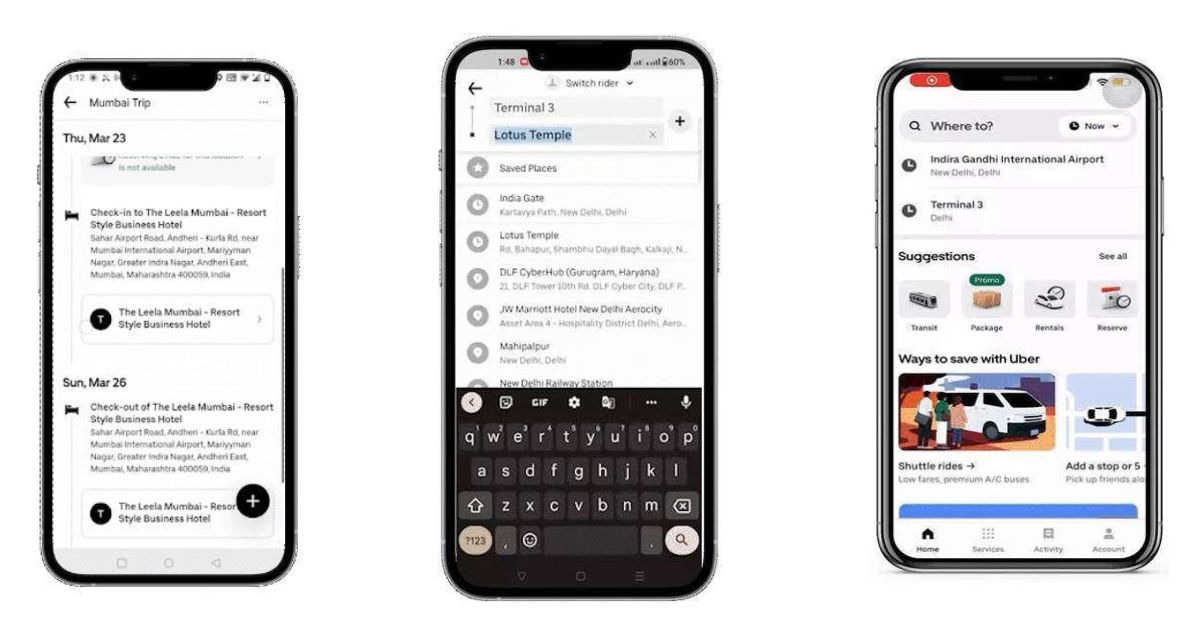 Ahead of the summer season, Uber has announced many features that will be coming to its app to benefit passengers and cab drivers. The new features are focused on those who keep travelling to airports. The new Uber features allow users to book a cab 90 days in advance, sync email IDs to save the itinerary planned, and much more. All these features combined will be beneficial to both, riders and drivers.
Let's check out all the new features that Uber has introduced today in India for those passengers who keep travelling to airports. Here're all the features.
Pickup Directions
If you book a taxi at airports, you must have difficulty finding your cab. Uber has come up with a solution for the same. To save time and avoid any hassle, the taxi-sharing company has now added a step-by-step wayfinding guide in its app for riders. This will help them to find their cab all the way from Gate to the Pickup Zones. Moreover, riders will also see the estimated time it will take them to reach the cab. As of now, Uber is currently rolling out this feature for the 13 busiest airports such as Delhi, Hyderabad, and much more. The company is yet to reveal the full list of airports that will have the pickup directions feature.
Uber Reserve
Uber Reserve will allow riders to book their cab rides up to 90 days in advance via the app. Uber already allows scheduling of the rides but reserve now offers more time in advance to book a cab ride. The new reserve feature will not just be limited to airport rides but also to different places. Uber states that this will allow both passenger and driver to reserve their day. It can be booked for regular, planned travel, and will be available through a range of options, including Uber Premier, Uber XL, Uber Intercity, and Uber Rentals.
Travel Integration
Uber has also announced a new feature called Travel Integration that will sync to your email ID and help you pre-booking your rides. Obviously, riders will need to provide access to their email accounts to Uber. Once synced, it will help riders to pre-book their rides, while being assisted with pre-filled dates and times on the app. Further, it will also show flight timings and rides as per that time in order to save them from any hassle of booking a trip at the last moment.
New Features for Drivers
To help cab drivers plan their ride, Uber will now show them the approximate waiting time at the airport, number of cars in queue, and the number of expected flight arrivals over the next hour.
All these updates are expected to utilise time for both passengers and riders.