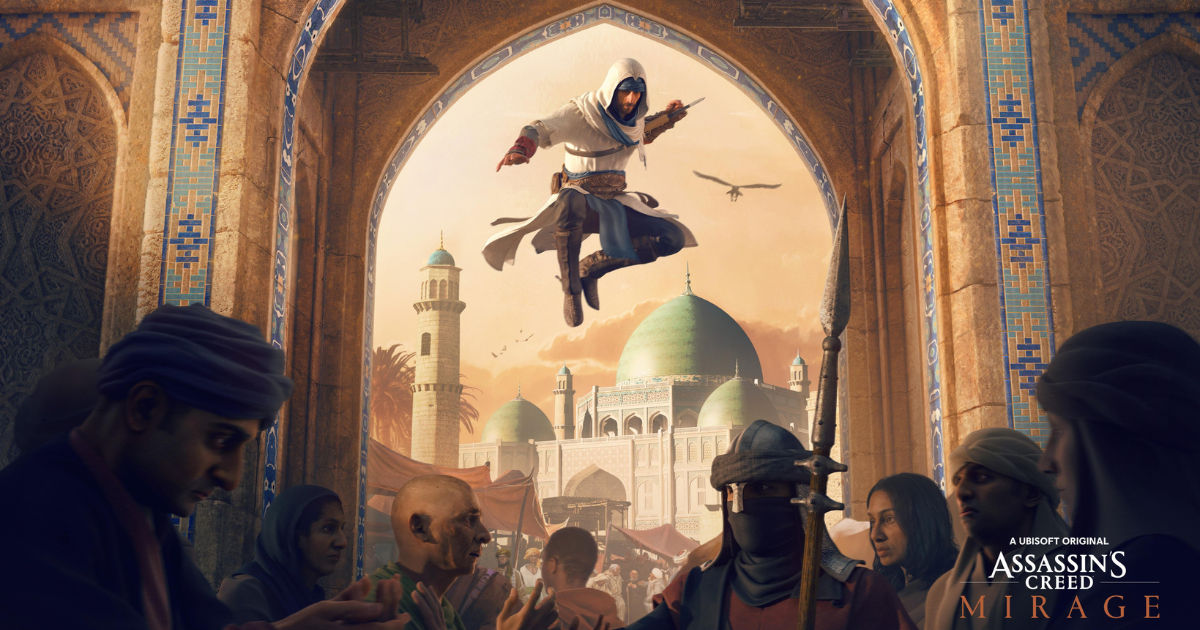 After a series of leaks regarding the next Assassin's Creed game, Ubisoft has finally lifted the veil and revealed "Mirage" as the next official entry in the series. The game is reportedly a smaller-scale title compared to the mainline entries in the series such as Origins, Valhalla, and Odyssey.
From the look of the concept art released and the previous reports regarding the game, the title will be led by Basim, an Assassin from Baghdad who took on a villainous role towards the end of AC Valhalla. The game is reportedly set in Baghdad and will follow Basim's journey from his induction into the Assassin brotherhood and his being haunted by visions of Loki.
This is an ambitious project from Ubisoft and the studio is likely testing the waters and gauging fan interest in a smaller-scale, stealth-oriented Assassin's Creed title.
Also Read: Assassin's Creed Mirage: The Forty Thieves Quest Image Leak Gives First Look at Upcoming Game
Ubisoft Forward on September 10 (PT) to Feature Assassin's Creed Mirage
Assassin's Creed Mirage is the next Assassin's Creed game.

We can't wait to tell you more on September 10 at Ubisoft Forward: 9PM CEST | 12PM PT. #AssassinsCreed pic.twitter.com/92LoEcrrWs

— Assassin's Creed (@assassinscreed) September 1, 2022
In addition to the announcement, Ubisoft has also revealed that the game will be front-and-centre at the upcoming Ubisoft Forward, set to take place on September 11, 12:30 AM, Sunday (Indian Standard Time). The live stream will likely be available on Ubisoft's official Youtube and Twitch channels.
The publisher was likely keeping things under wrap before a memorable reveal during the live stream but things didn't quite go to plan. The leaks pretty much confirmed that such a game was in the works, although fans remain quite excited at the prospect a "return to roots" style Assassin's Creed game.
Fans will undoubtedly want to see what Ubisoft have in store and what sort of changes to the formula they can expect from the game. There is still not a confirmed release window for the game, but reports from Jason Schreier (Bloomberg) points to Spring 2023 release.