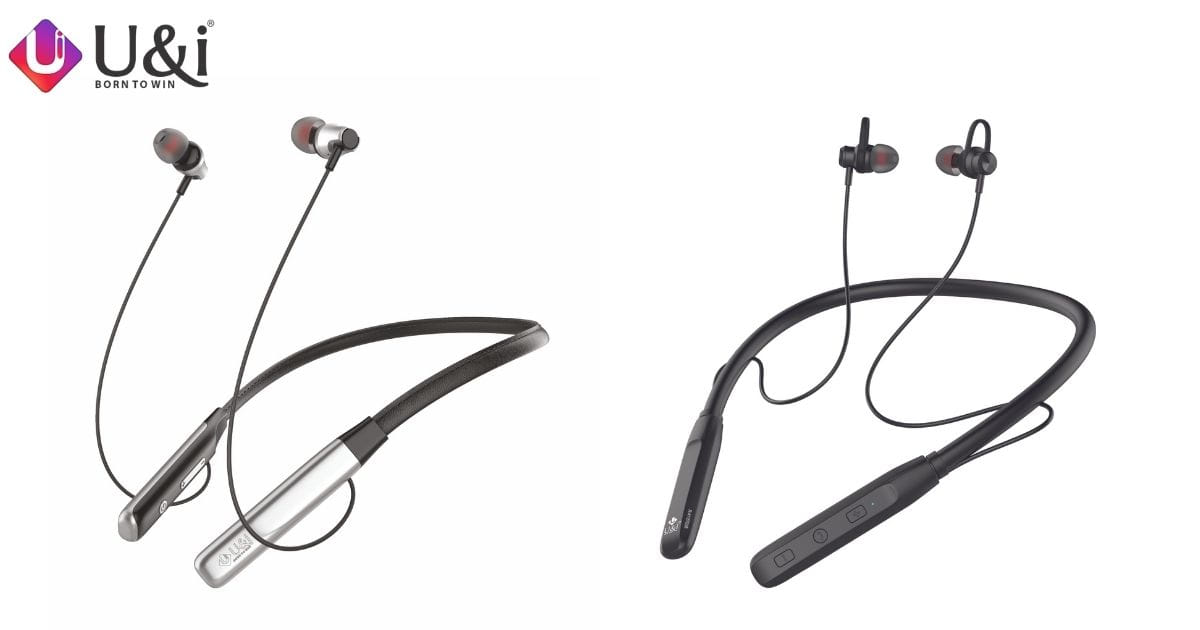 Popular gadgets accessory brand U&I has today announced the launch of two new neckbands– Canvas and Perfect. The new neckbands are wireless and connect over Bluetooth to other devices. The brand behind these claims that the neckbands offer a perfect blend of style and futuristic technology while delivering a refined music experience. There have also been claims about these neckbands providing up to 30 hours of playtime with just 2 hours of charging. The neckbands come with a 250mAh battery and are lightweight so that users can wear them anywhere, indoors or outdoors, while running, walking, or doing any outdoor activities.
While commenting on the launch, Paresh Vij, Founder and Director, U&I, said, "Witnessing the great success of our products in the wearable category in the past, we are delighted to launch 2 New Neckbands as an addition in this segment. Aspiring to serve the growing customer's demand for reliable and smart audio wearables, we at U&i are committed to bringing out high-end products for our customers. Owing to our R&D, we aim to continue to be at the forefront in providing a new level of versatile user experience."
Also Read: How to Connect Bluetooth Speaker or Headphones to Windows PC and macOS Laptop?
U&I Canvas & Perfect Specifications & Features
The Canvas and Perfect neckbands come with a sleek and lightweight design. The neckbands pack a 250mAh battery that can offer up to 30 hours of music playback with just 2 hours of charging. There are multi-functional buttons for controlling volume, changing tracks etc. The company claims that the neckbands offer rich bass and stereo sound, with passive noise cancellation. In contrast, with the built-in microphone in these neckbands, users can easily enjoy voice calls without having to stop any outdoor activity.
Also Read: Micromax First TWS Headphones AirFunk 1, AirFunk 1 Pro Go On Sale Today, Starting at Rs. 1299
U&I Canvas & Perfect Price
U&I Perfect is priced at Rs 2,499, whereas the U&I Canvas costs Rs 2,699. However, these are introductory prices, and regular prices may be higher than these. The neckbands are now available for purchase from retail stores, and they come with a one year warranty.