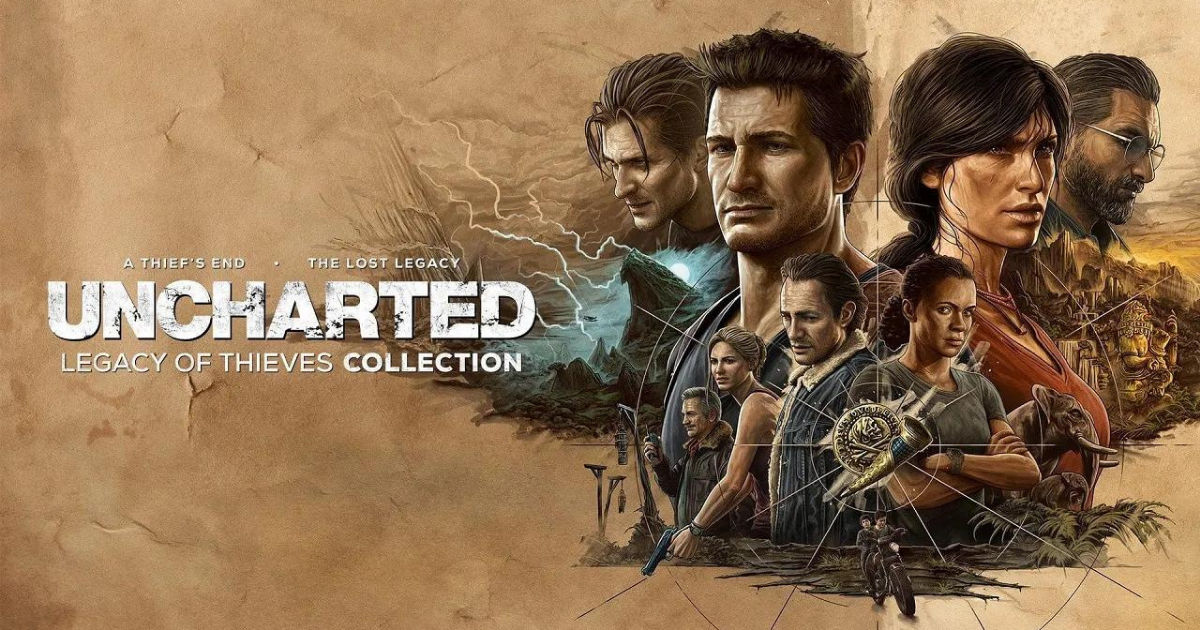 Uncharted: Legacy of Thieves Collection, which contains both Uncharted 4: A Thief's End and The Lost Legacy, is headed for release on PC in June. The release date has been 'leaked' by a new Epic Games Store blog post, which lists the collection as a June release.
It is easily one of the year's most high-profile releases on PC as the franchise is closely attached to the PlayStation brand and is regarded as one of PlayStation's most iconic first-party IPs. The games were previously exclusive to the PS4, and then brought over to the PS5 –  and will soon be available on PC.
Although it hasn't officially been confirmed by either PlayStation or Epic themselves, a June release date seems more than likely.
Also Read: Sony Plans to Focus on Live Service Games, But Not at the Cost of Single-Player Narrative-Based Games
Uncharted: Legacy of Thieves Collection Could be Coming Out in June
The pair are two of the best-looking games of the last console generation and the new remasters have proven the games continue to be technical masterpieces. The PS5 version of the Collection came out earlier this year to wide critical acclaim as new improvements such as 60 FPS, 4K textures and improved lighting garnered massive praise.
The core game themselves remain extremely enjoyable as Naughty Dog's timeless formula continues to be as entertaining as ever. Uncharted: The Lost Legacy is the first game in the series where the player does not play as Nathan Drake, instead, the game is led by Chloe Frazer, a recurring character in the series.
The Lost Legacy is a shorter affair than most other games in the series but still packs quite a punch in terms of solid gameplay and massive action set-pieces that the series is known for. Uncharted: Legacy of Thieves Collection on PC will, of course, include PC-exclusive features – details on it are still sparse.