Highlights
Smartphone users in India might be able to uninstall third-party apps soon.
The Indian government is reportedly working on introducing a mandate that allows users to uninstall bloatware.
The mandate, if passed, could have a business impact on several smartphone companies in India.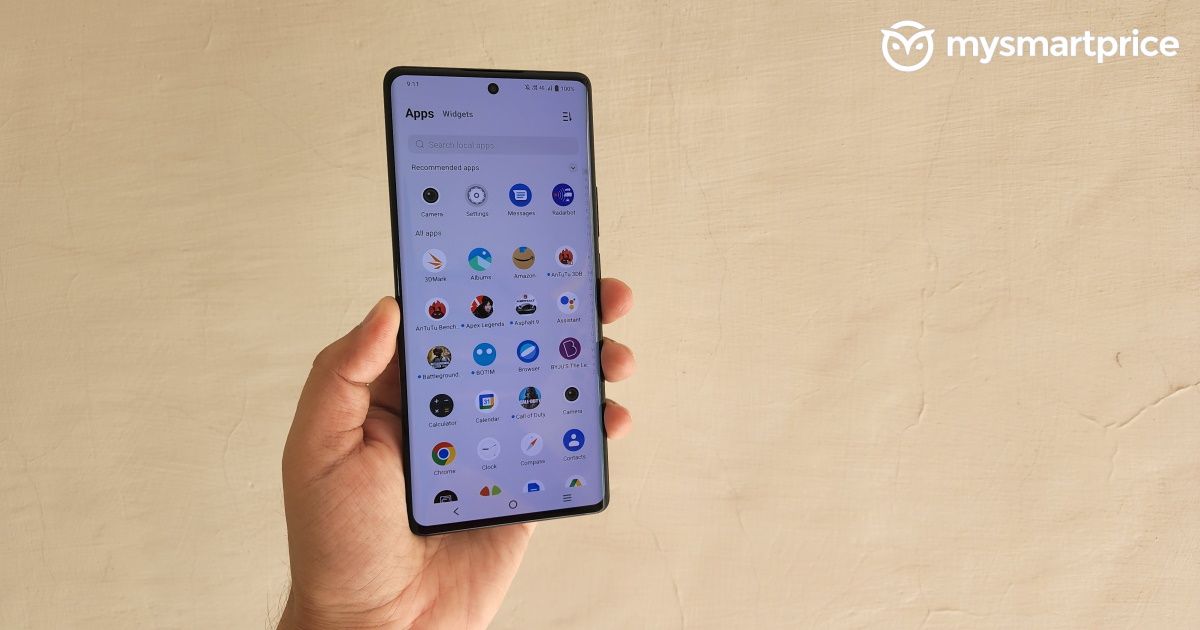 The Indian government might soon pass a mandate that makes it difficult for smartphone manufacturers to force bloatware in their devices sold in the country. A new report by Reuters stated that India is working on forcing smartphone companies to allow the removal of pre-installed apps. Moreover, the government reportedly plans to mandate screening of all major operating system updates under proposed new security rules.
Several Android smartphone players, such as Xiaomi, Samsung, OPPO, Vivo and Realme launch devices with pre-installed apps. While most of these apps are first-party, a bunch of the pre-installed bloatware also includes many third-party applications, such as ShareChat, Moj, Byju's, Facebook, Netflix, Prime Video, etc. With the implementation of the reported security measures, it might be a boon and also a curse for consumers and smartphone companies in India.
Smartphones Sold in India Might Not Have Bloatware in the Future
The Indian government could make it harder for smartphone manufacturers to launch phones in India with pre-installed applications very soon. Reuters, citing a government document and two people involved in the matter, reported that the government is considering a mandate for screening of operating systems, including updates under the new proposed security rules.
The Indian government has been working on cracking down on spying and abuse of user data by introducing new security rules. The government has already banned hundreds of applications in India under Section 69A of the Information Technology (IT) Act in India. While some of these apps were banned for transferring data to foreign countries including China, others were banned over concerns of national security. These include popular apps and games, such as BGMI, PUBG Mobile, Free Fire, TikTok, Alibaba, Ali Express, Shein, etc.
"Pre-installed apps can be a weak security point and we want to ensure no foreign nations, including China, are exploiting it. It's a matter of national security," an official, who shared the details on grounds of anonymity, told Reuters. This can be seen as a positive for consumers, who currently buy smartphones pre-installed with several first and third-party apps. One might look at the potential way of uninstalling/ deleting pre-installed applications, such as Hot Apps, Hot Games, Get Apps, etc., which offer several applications outside of the Google Play Store on Android devices.
On the contrary, the new rules, details of which have not been previously reported, could extend launch timelines of phones and updates in India. Moreover, with some key services tied to various ecosystem devices, the new rules could become a pain point for many consumers.
For companies, the new rules might have a business impact. This has been a trend for several years where companies pre-install third-party Android apps to keep costs low. Some apps, which are not listed on the Google Play Store for various reasons, are available on the first-party stores of various companies, such as GetApps, Hot Apps, Vivo e-Store, etc.
It is not just Android that could see an impact here. Apple pre-installs several of its apps in its iPhones in India. These include the iTunes Store, Freeform, Fitness, Books, Watch, Mail, Safari, etc. Whether or not the rules would force companies to remove first-party apps will be known once the government passes a mandate.
The government reportedly held a closed-door meeting, which was also attended by representatives from Xiaomi, Samsung, Apple and Vivo, as per the meeting records seen by Reuters. The government has decided to give smartphone makers a year to comply once the rule comes into effect, the date for which has not been fixed yet, the report added.
At the moment, there is no word as to when the new security rules will be passed. Meanwhile, consumers can choose to uninstall a few third-party apps that come pre-installed on several devices.