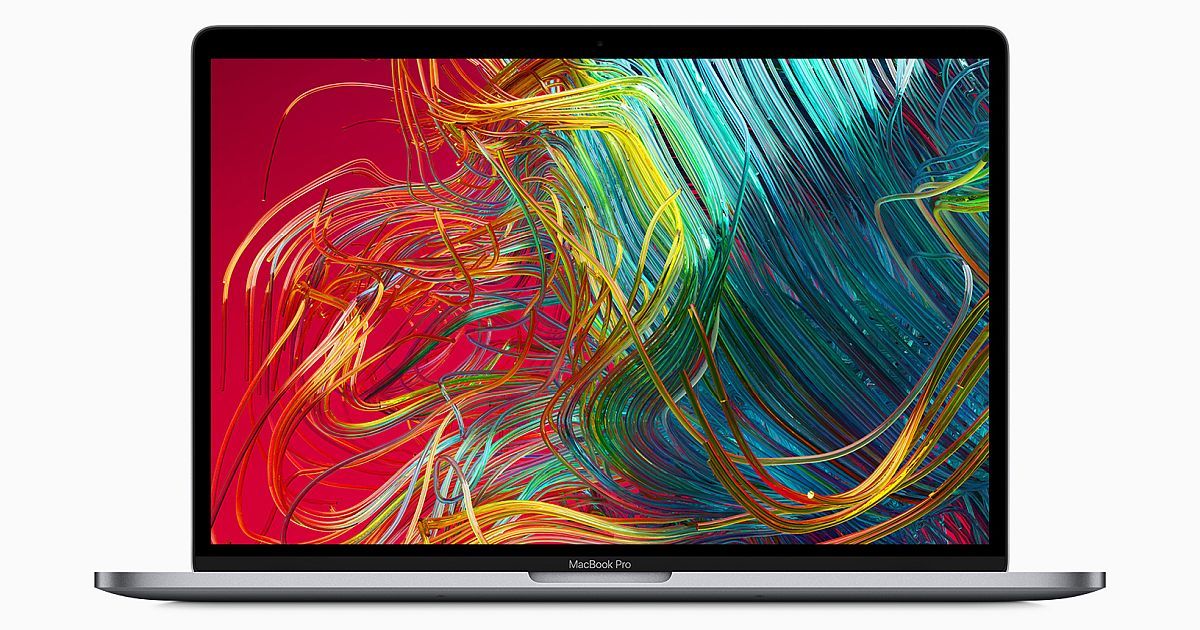 [Update]: It has now been brought to our attention that the model number "A2159" is actually already an announced entry-level 13-inch MacBook Pro (2019). Check this link for the confirmation. The NRRA certification has only arrived a bit late, in this case.
In June this year, Apple had registered a total of seven new MacBook models in the Eurasian Economic Commission database, including A2159. The same model number was spotted at the FCC last month, which revealed that it is an unreleased MacBook Pro model. However, its exact identity remains a mystery currently. The upcoming MacBook has now been certified by Korea's NRRA, which describes it as being a "small-output wireless device." Aside from that, the listing only confirms that the device is manufactured in China.
New MacBook Pro May Launch Soon
The FCC filings had revealed the A2159 is rated at 20.3V – 3A Max, which led to speculation that it could be refreshed version of the 13-inch MacBook Pro and not the rumored 16-inch model. Apple updated the 13-inch MacBook Pro model with a Touch Bar in May this year, although the one without a Touch Bar was not refreshed. So there is a possibility of the A2159 being a 2019 13-inch MacBook Pro model without a Touch Bar.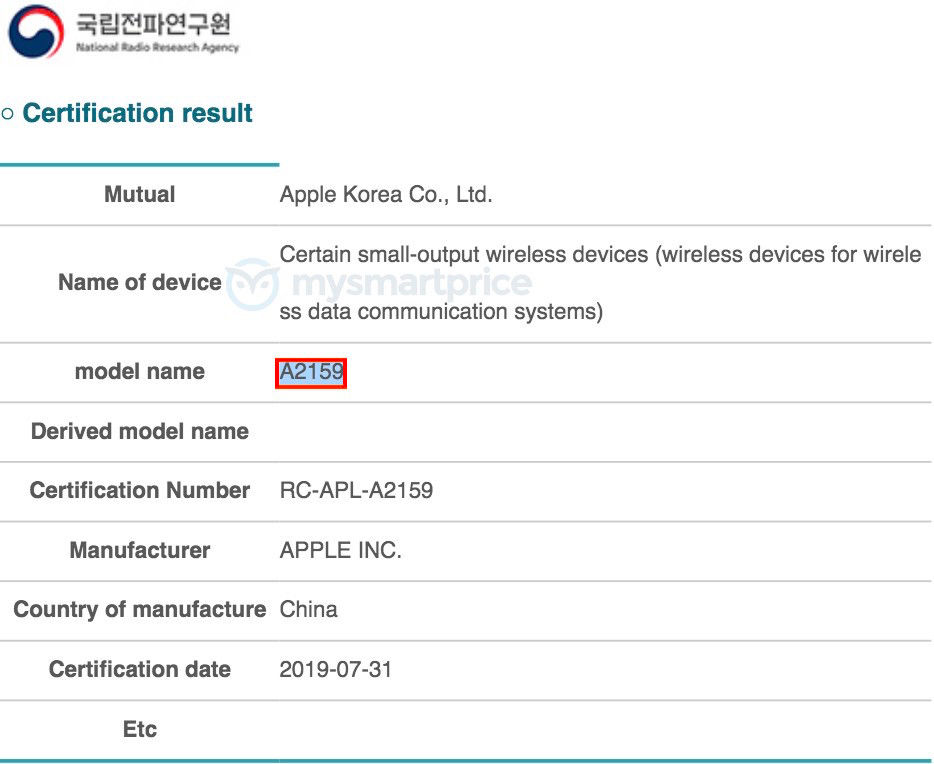 Most of us, however, are more interested in the 16-inch MacBook Pro that is expected to be unveiled before the end of the year. In terms of design, the 16-inch model is expected to be more or less similar to the current 15-inch MacBook Pro. It will have a larger 16-inch display with 3072 x 1920 resolution, a slight upgrade compared to the 2880 x 1800 resolution in the 15-inch model. Another key highlight of the 16-inch MacBook Pro will be a new keyboard design that will use scissor switches instead of the butterfly mechanism that Apple has been using in its MacBooks since 2015. As for pricing, recent reports have suggested it could start at around $3,000. Apple is expected to take the wraps off the 16-inch MacBook Pro at its keynote in September, where the main focus will be on the iPhone 11 family.